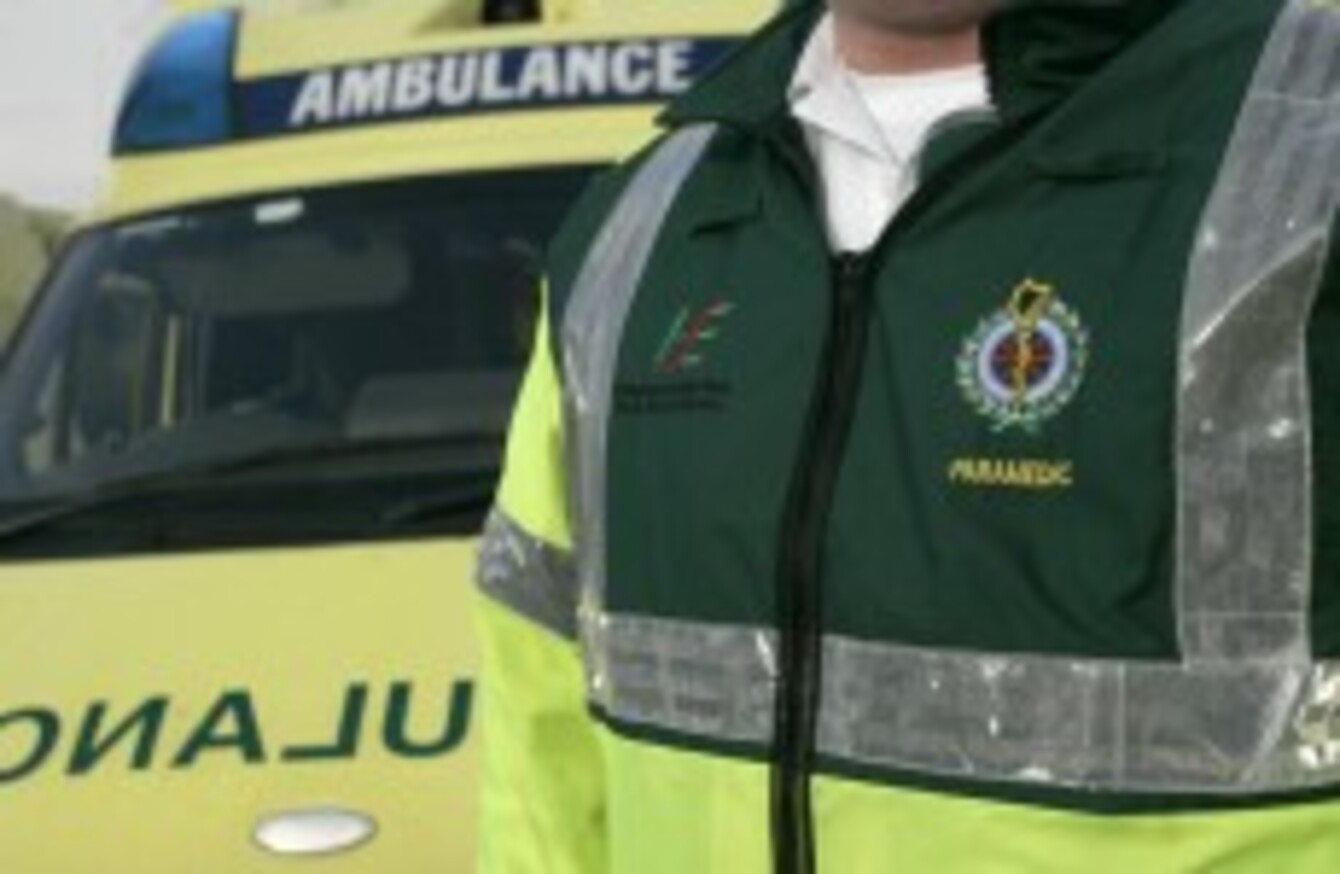 FILE
Image: Mark Stedman/Photocall Ireland
FILE
Image: Mark Stedman/Photocall Ireland
A MOTHER HAD to drive her ill daughter and a paramedic treating her to the hospital as there weren't other paramedics on duty at the time, it has emerged.
Sinn Féin TD for Donegal South West, Pearse Doherty, expressed shock and outrage at the incident. "I would ask why alternative arrangements were not made to ensure that there were at least two paramedics available to respond to any emergencies," he said.
It is completely unacceptable that a mother be required to drive her child to hospital in such circumstances, in a vehicle which is not adapted to the needs of the situation, simply because there is inadequate staff to drive the ambulance.
The HSE said that on Tuesday 13 November there was one full crew and an advanced paramedic working alone on duty in Letterkenny at the time the emergency call about the girl was received.
It said that there were a total of seven ambulance crews on duty in Donegal at the time, but "due to unforeseen circumstances", the advanced paramedic (who would regularly be utilised nationwide as a sole responder) was working alone from 5pm- 8pm.
The advanced paramedic was sent to the scene and the HSE said although an ambulance and gardaí were en route, "the clinical need of the patient took precedence and the advanced paramedic made a clinical decision to travel to hospital in the back of a car driven by the mother of the patient".
The hospital was a five minute drive from the scene and the clinical decision was made to attend the hospital immediately rather than await the arrival of the second ambulance.
Deputy Doherty said that he believed "this is the effects of budget cuts and austerity on our public services", and that the circumstances of this case "could have been tragic". He is now calling on the HSE to put stringent guidelines in place to ensure such an incident never occurs again.