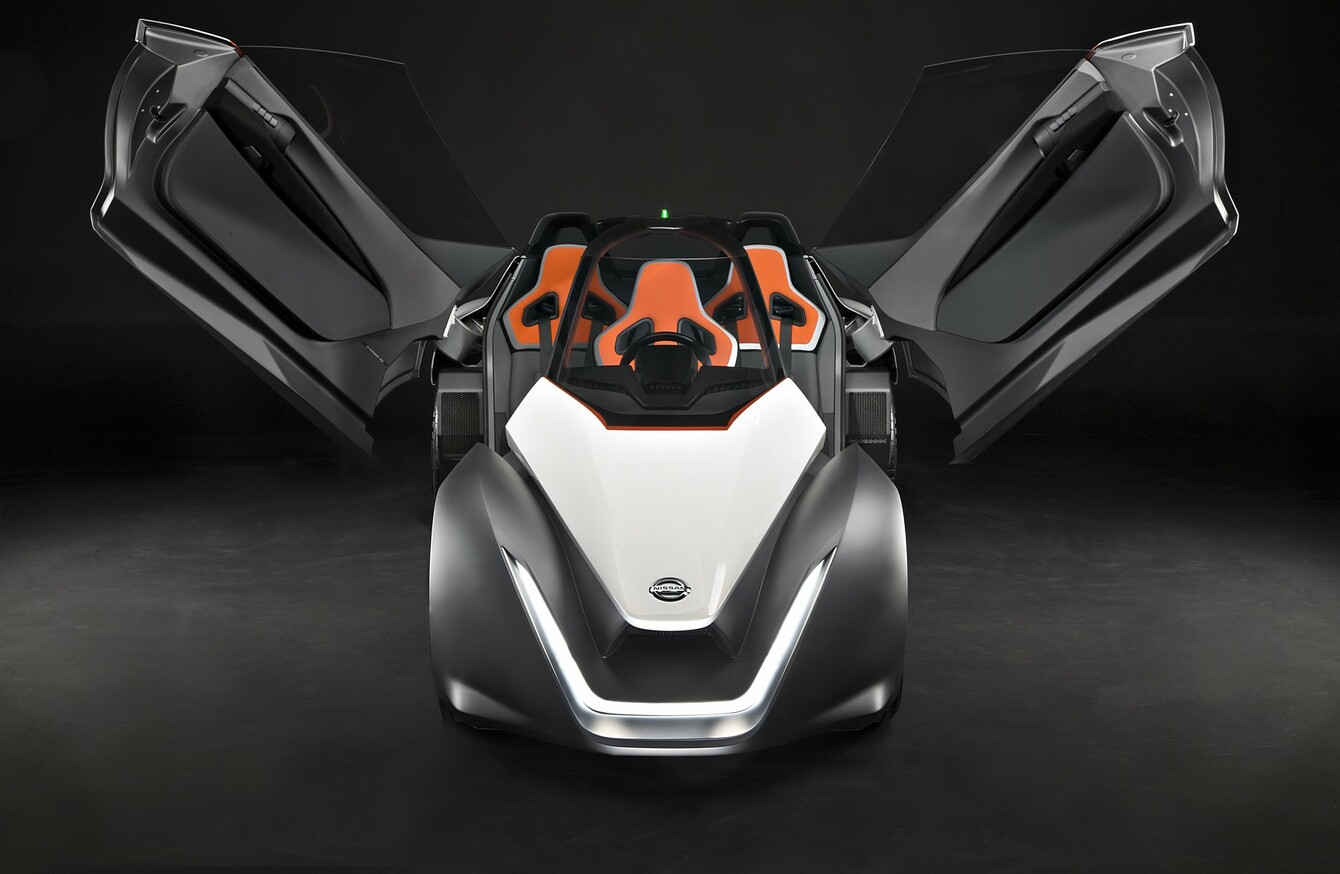 Image: Newspress
Image: Newspress
NISSAN HAS UNVEILED the working prototype of its futuristic BladeGlider vehicle, which combines zero emissions with high performance in a revolutionary sports car design.
Based on concept cars first seen at the Tokyo Auto Show back in 2013, the demonstration cars feature an advanced chassis configuration with a narrow front track and wider rear track for "optimum aerodynamic efficiency and handling stability."
The car also has dramatic high-waisted, rear-hinged dihedral doors and its open top is reinforced with an integrated roll-over protection structure.
Inside, the seats are covered in a tough and grippy blend of fabric and epoxy resin and feature four-point safety harnesses for both driver and two passengers.
The wheel-mounted controls feed back to a display system showing the car's vitals and flanking the central display are two screens which show the images from two rear-view cameras mounted just behind the front wheels. These cameras do away with the need for wing mirrors.
Power is supplied by a high performance five-module lithium-ion 220kW battery and the maximum speed of the demonstration models is in excess of 190km/h, with 0-100km/h taking less than 5 seconds.
The rear-wheel-drive is provided by two 130kW electric motors – one for each wheel. There are two BladeGliders in Rio. One is on static display while the second will be offering dynamic rides to media and VIPs.