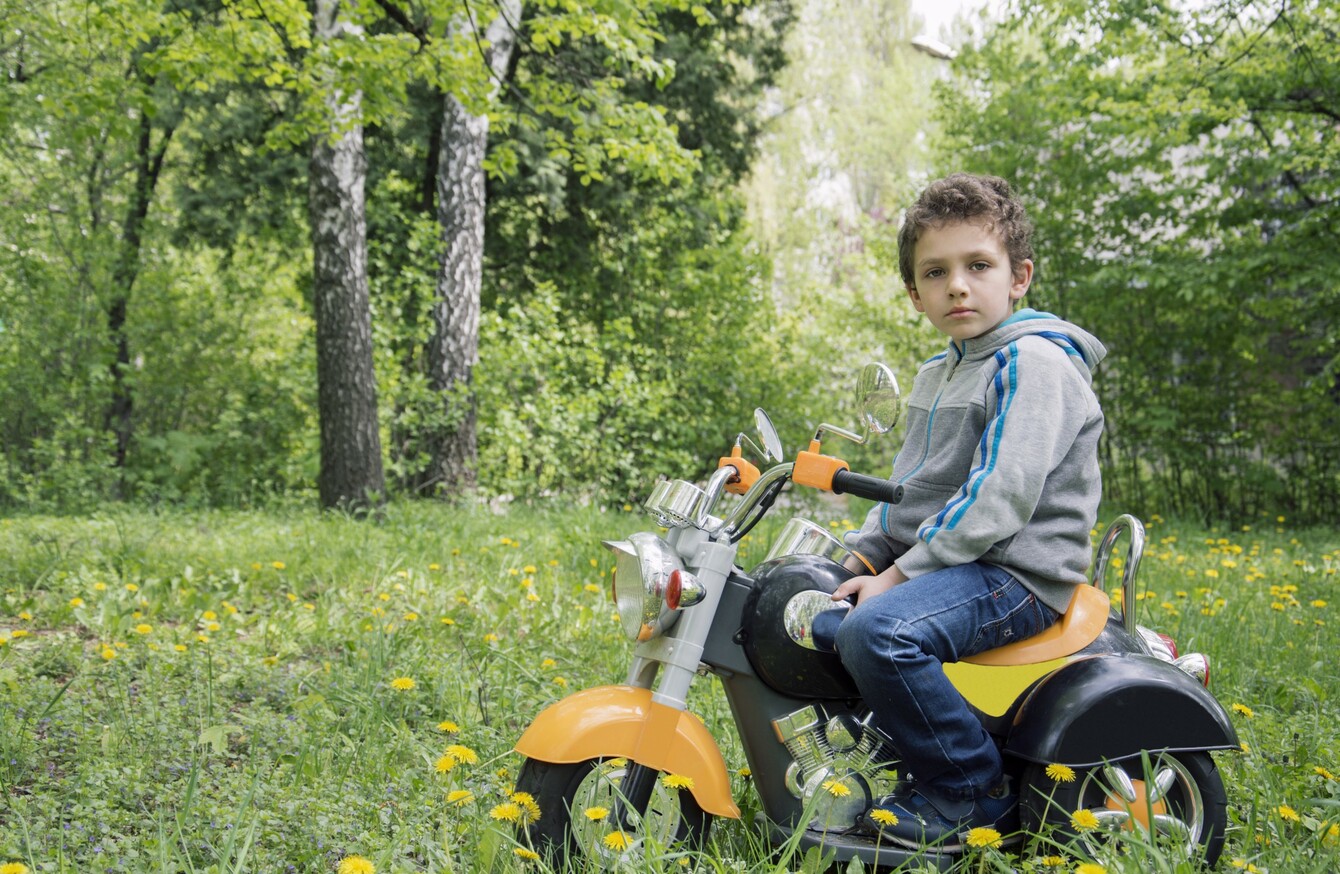 File photo
File photo
PARENTS ARE BEING warned of the dangers around mini-motorised vehicles, such as mini motorbikes and quad bikes, in the run up to Christmas.
The gardaí and the Road Safety Authority say that the popular children's gift poses "significant dangers" and are "unsuitable for children".
A total of 142 incidents involving quad bikes have been recorded by gardaí between the start of 2015 and October of this year. Of these, five were said to have involved serious injury.
Assistant Commissioner Michael Finn said: "We cannot emphasise enough that these are not toys – they are powerful MPVs and in inexperienced hands or on unsuitable terrain they have the potential to severely or even fatally injure someone.
"That is why they are unsuitable for children.
The last thing anyone wants is a tragedy, especially at Christmas, involving one of these motor vehicles.
The RSA says that the common injuries suffered by children on such vehicles are fractures and head injuries.
They also point out that quad bikes and small motorbikes are only allowed to be used on private land and are illegal to be driven on Irish roads.
Anyone who drives a quad or mini-bike must: be over 16, wear a helmet, hold a valid driving license and have the appropriate tax and insurance.
Selling such a vehicle to someone under the age of 16 could yield a fine of up to €3,000 or six months in prison.
RSA Chief Executive Moyagh Murdock said: "We are not trying to be the Grinch at Christmas or tell parents what they buy their children for Christmas, what we are trying to do is raise awareness of a serious road safety issue.
"Mini motorised vehicles are again becoming a popular present to give to children at Christmas and although they might seem like a bit of fun, they are not toys, they are in fact powerful machines, which have killed and seriously injured children who use them."
On Christmas day last year, a teenager died in a road crash when the bike he was on crashed into another in Ballyfermot, west Dublin.