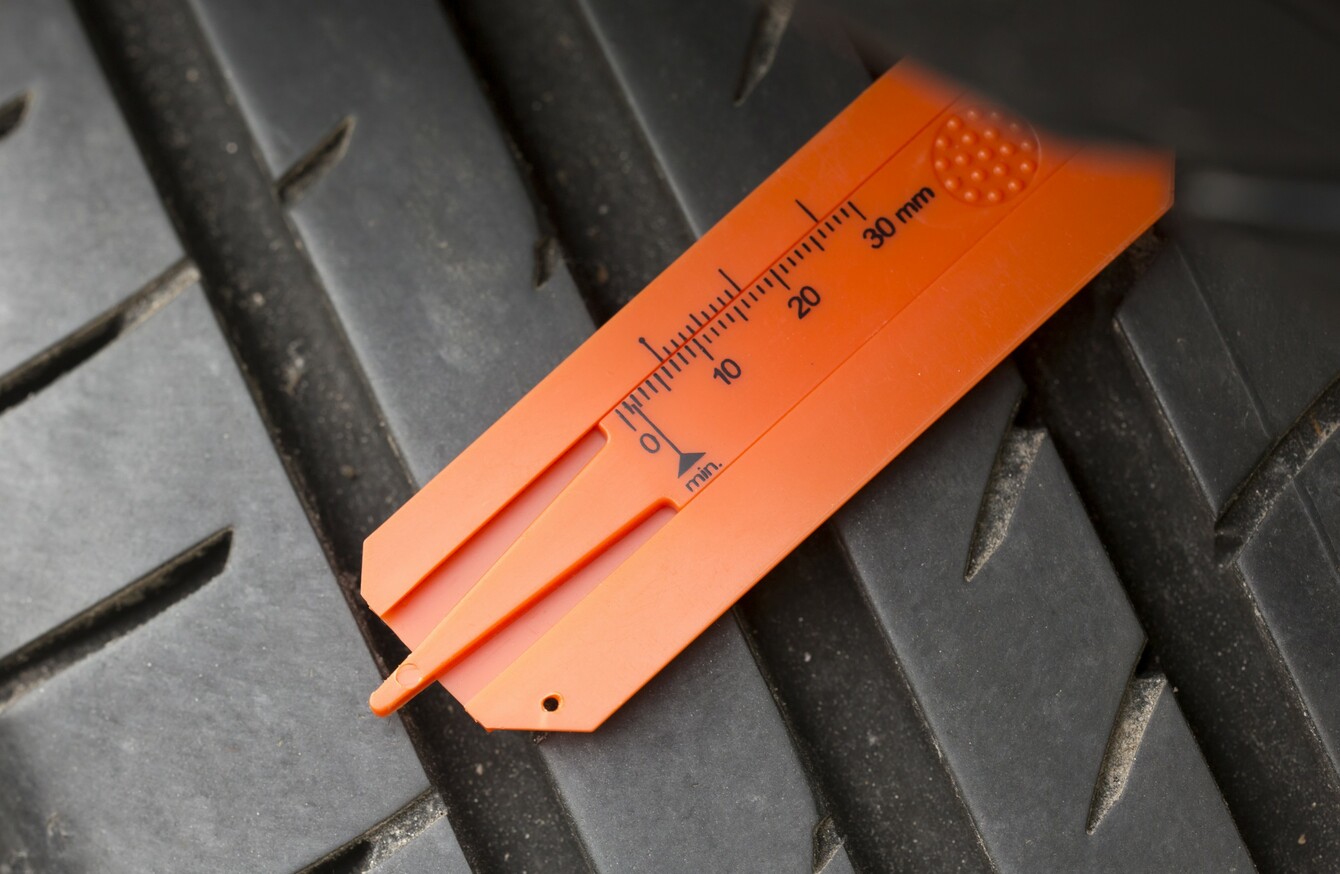 Image: Shutterstock/Jne Valokuvaus
Image: Shutterstock/Jne Valokuvaus
FROM TODAY MOTORISTS caught with bald tyres will face tougher regulation.
While it is already illegal to drive with defective or worn tyres, those caught will now face a fixed charge of €80 and points on their licence.
This move was announced on Friday by acting minister for transport Paschal Donohoe who said that it is "intended to promote greater awareness among motorists of the hazards of driving with tyres that are not in roadworthy condition".
"The penalty points system has played an important role in reducing fatalities and improving road safety," he said.
We need to keep up the pressure to reduce road deaths, and I am confident that the measure I am introducing today will make an important contribution to achieving that.
The Road Safety Authority reported earlier this month that vehicle factors contributed to one in eight road fatal collisions between 2008 and 2012, with defective tyres being the most significant factor.
The introduction of this change to legislation follows consultation between the Department of Transport, the gardaí and the Road Safety Authority.