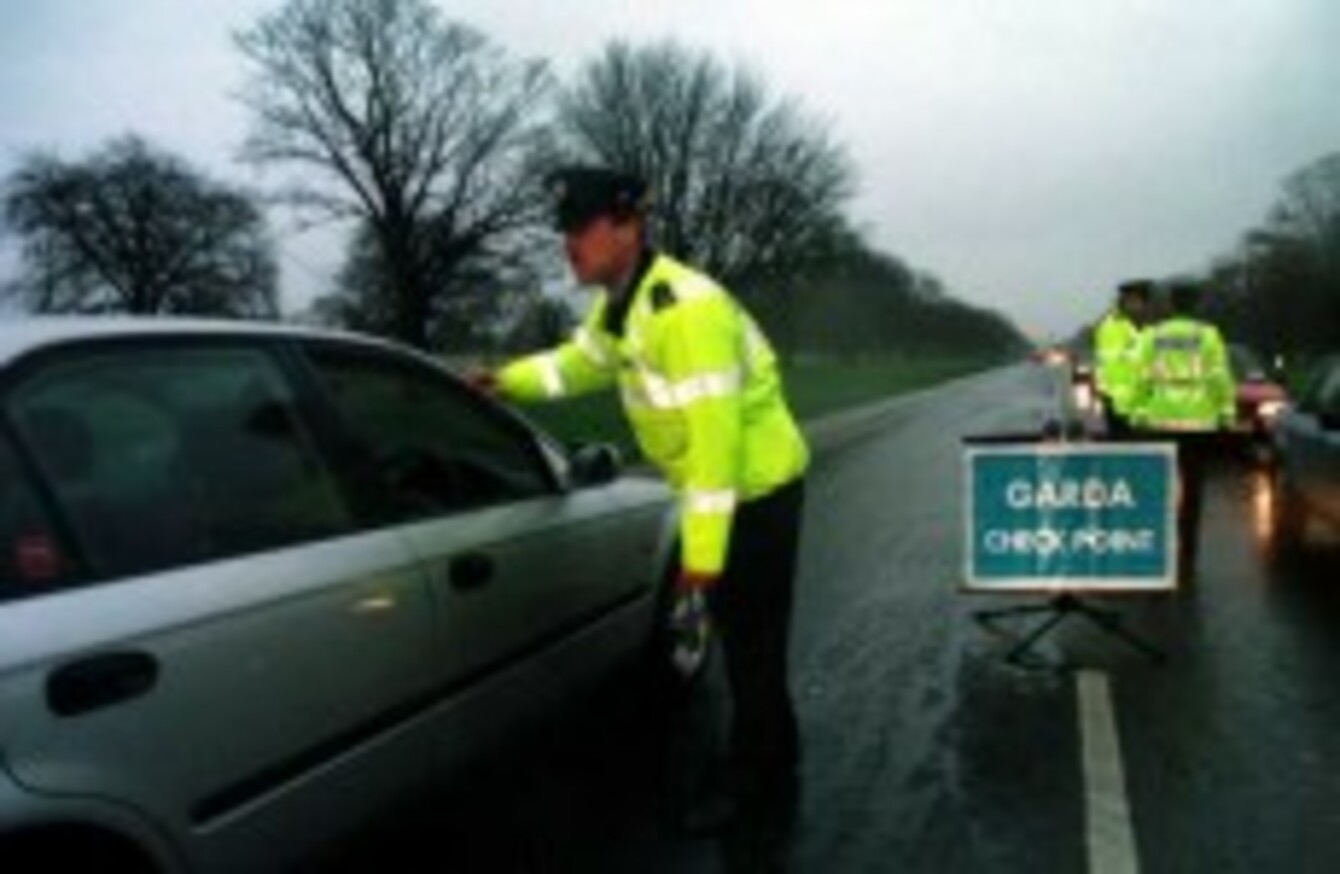 Gardaí say they will be out in force this weekend
Image: Photocall Ireland
Gardaí say they will be out in force this weekend
Image: Photocall Ireland
THE GARDAÍ, THE Road Safety Authority and AA Roadwatch are all appealing to drivers to stay safe on the roads this bank holiday weekend.
Motorists are being warned that there will be a a crackdown on speeding, drink or drug driving and the use of mobile phones. The Gardaí say they will be out in force on the roads this weekend, with the objective of saving lives.
13 people were killed on the roads over the Easter period last year.
Noel Brett, chief executive of the Road Safety Authority says:
We all know that driving too fast has serious consequences and increases your risk of being involved in a serious or fatal collision, yet every year, approximately one third of road deaths are caused by excessive speed. We are asking all road users to slow down and don't make this Easter one to remember for all the wrong reasons.
The RSA also says that there has been a marked increase in support for mobile speed cameras since their introduction. Brett says that "a majority of people in this country no believe that breaking the speed limit by any account is unacceptable social behaviour".
AA Roadwatch is warning motorists who are travelling long distances to be particularly aware of driver fatigue. A recent survey revealed that young male drivers are least likely to take a break or nap. 11.7 per cent admitted to experiencing poorer vision, while 3.1 per cent said they had drifted across lanes or had almost fallen asleep.
AA Roadwatch recommends that you
Don't set off if you feel tired. Make sure to get adequate sleep before driving
Avoid heavy meals and alcohol before driving
Plan journeys properly, and allow time for rest stops
Break any journey of over three hours with a 20 minute break. On longer journeys take a break every two hours. Frequent short stops are better than longer rests
Stretch your legs during each stop and have at least one caffeinated drink
Never pull over for a nap in the hard shoulder. It is illegal to pull into the hard shoulder unless in case of an emergency