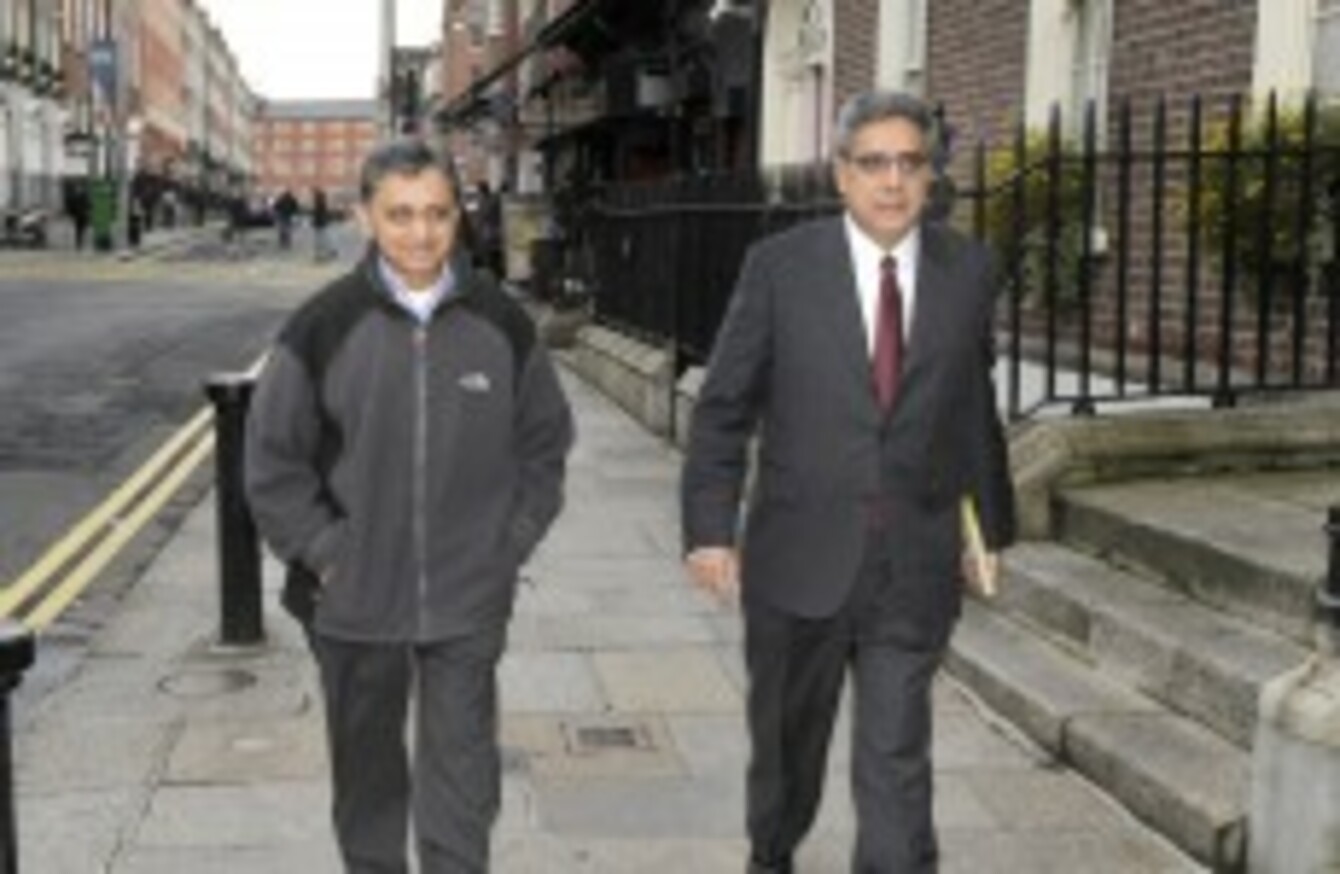 Ashoka Mody with the IMF's Ajai Chopra
Image: Photocall Ireland
Ashoka Mody with the IMF's Ajai Chopra
Image: Photocall Ireland
THE FORMER HEAD of the IMF mission to Ireland has advised that there should be a move away from austerity in order to encourage and stimulate growth in the economy.
Speaking to RTÉ Radio One's This Week programme today, Ashoka Mody called for a "very much more open mind" as Ireland approaches the end of the Troika programme.
"I think it has become orthodoxy that the only way to establish credibility is by continuing to pursue the current course and the evidence, such as it is, is telling us that Ireland is not growing," he said, questioning why this is the case.
"It is hard for me to believe that austerity is not contributing to this."
According to the ex-IMF official and architect of this country's bailout, to continue with austerity as the 'main, central and only piece of policy' would mean "continuous years" of no growth.
There is a need for a fresh, innovative and aggressive approach, he said, noting that the pressing question is about what the alternative is.
At the very least, the €1 billion windfall from the IBRC prom note deal should be used to reduce the impact of this year's Budget, he told the radio station.
"We have gone through five years of austerity and there has been progress. And to those who have done this … a lot of kudos are deserved, not least to the Irish population…
But it is time now to turn that around and to make the claim that moving away from austerity at this stage, given how much has been achieved, is a sensible course of action.
"I am talking about a possibility that the extent of austerity that is currently planned be scaled back considerably and therefore take a breather in the extent of fiscal consolidation planned."
Commenting on the mooted €3.1 billion adjustment for Budget 2013, Mody called for that figure to be lowered "considerably".
"Why can we not imagine and consider the possibility for the next three years, as an experiment, there will be no more fiscal consolidation? I'm not saying that that is the right way, I am saying that if this is done, there is a possibility that Ireland moves from zero or negative growth to 1 or 2 per cent of growth."
He also said the likelihood that legacy debt of failed banks will be financed by the ESM is "almost zero", telling Ireland that is has to live within the "political realities of the system".