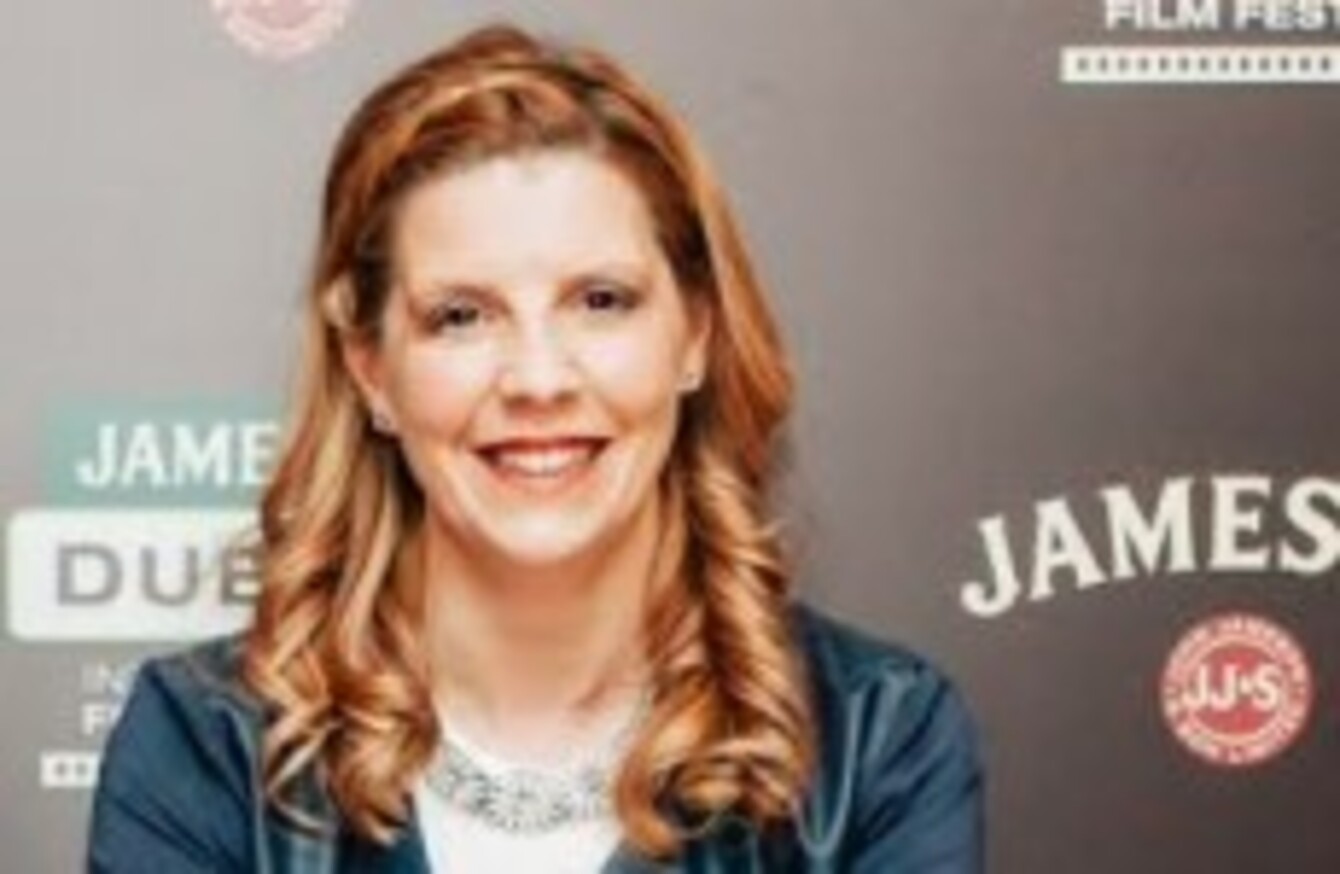 Lucina Russell
Image: Simon Lazewski
Lucina Russell
Image: Simon Lazewski
ONE MORNING WHEN Lucina Russell was driving, her vision became blurred. She saw what looked like rain on the windscreen, except it wasn't raining.
What the Kildare woman was experiencing was optic neuritis – a common symptom associated with Multiple Sclerosis (MS).
"It was very frightening. I remember it was in 2012, around the time that the Queen and Barack Obama were visiting. It was a surreal time. I was under a lot of pressure at work, and that is what I put it down to," said Lucina.
Mother of twins 
The mother of seven-year-old energetic twins, Leon and Mya, said it was this classic symptom that made it quite easy for doctors to come to their diagnosis of MS.
"Once I was diagnosed a jigsaw came together for me. I had had other random things happen, other symptoms, but I had never put them together. At one time I dragged my leg, I was exhausted all the time, but I put this down to lack of exercise and running after the twins."
The diagnosis came as a huge shock to Lucina, who said it was hard to deal with.
"I had no idea what to expect. When I thought about MS, I thought about a friend of my mother's from years back. We used to visit her as a child and she was housebound and spent most of her time in bed. But those were very different times, " she explained.
"There are a lot of different stages to MS. Mine is relatively early. I can still work, read and drive. My vision goes blurry and sometimes I rub my sunglasses actually to only realise it is my own eye with the issue. It is my little nudge to slow down and take it easy."
She said that a lot of people have one view of a person with MS from what they see in the media, of people with MS in wheelchairs in a lot of pain.
Living with MS
"A lot of people describe people as 'MS sufferers' but that is the last thing I see myself as," said Lucina.
"It's very negative and not helpful. Yes, there is suffering and there is pain associated with this, and it can be frightening. But that language can suggest a certain path is laid out for everyone, when a lot of people are just getting on with life."
Describing one of the first times she attended an MS conference, she said she went in to the room and all she could see were people in wheelchairs.
However, after speaking to one of MS Ireland volunteers, she said she realised she was only focusing on them, and didn't focus on all the people in the room who were not in wheelchairs.
"A lot of the people were older, but medications have really come on and there is always a new treatment. I am very hopeful for the future, perhaps I am overly optimistic, as there is no cure for MS, but you have to be hopeful."
For anyone who has been recently diagnosed, Lucina said it is really helpful to link in with people who are going through or have gone through the same experience.
"While people have the best intentions when you are diagnosed, they can sometimes say the wrong thing, like, 'it could be worse' or 'at least it's not cancer'. Sometimes this makes you feel like you should be somehow grateful with your diagnosis and somehow should not get upset."
#Open journalism No news is bad news Support The Journal

Your contributions will help us continue to deliver the stories that are important to you

Support us now
She said that after seeking support she allowed herself to grieve and feel sorry for herself.
"You have to be brave, and while it is not cancer, you are allowed to say that it is a pretty rubbish card you have been dealt. It is a chronic illness, there is something there everyday that stops me from sometimes enjoying my children or having to inject a muscle in my leg every day. I do hate it."
"But talking and connecting with people who understands really helps. I will fight this thing. I fight it everyday. I don't see myself as being that person who will spend their life in bed."
Lucina Russell lives in Kildare and is an Arts Officer with a local authority. She blogs about her experience with MS on the MS Ireland blog, MS and Me. 
Today marks World MS Day. You can find out more how to support MS Ireland here.