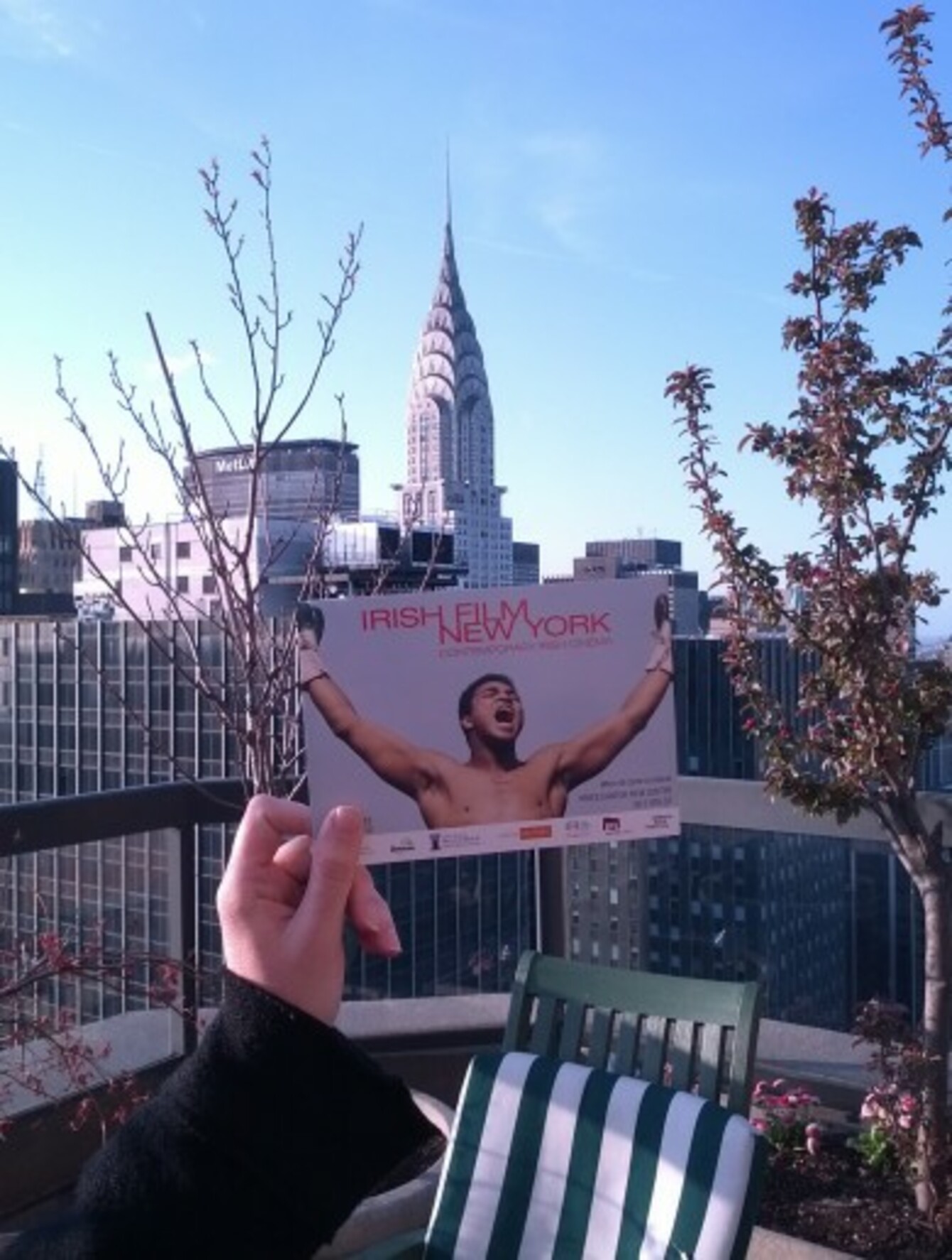 Since winning an IFTA, When Ali Came to Ireland has been winning awards at international film festivals.
Since winning an IFTA, When Ali Came to Ireland has been winning awards at international film festivals.
A DAUGHTER OF boxing colossus Muhammad Ali has said she was "amazed" by footage of her father's fight in Croke Park in 1972, contained in an award-winning Irish film.
When Ali Came To Ireland, which will be screened tonight on RTÉ1 at 10.05pm, aired at a Chicago film festival attended by Jamilah Ali this year. Following the screening she said:
I've seen so much footage of my father over the years but the amazing thing about watching this film was that I had seen none of the footage of him in Ireland… I loved this film from the beginning to the end.
Ali said she hoped to show a copy of the documentary to her father, who is now 71 and battling Parkinson's disease.
In the documentary, Ali is shown staging a career comeback, taking on Al 'Blue' Lewis at Croke Park. Both men were out to prove a point: Ali had been recently released from prison after he had refused as a conscientious objector, to fight in the Vietnam War. Lewis had just been released on parole after serving time for murder in Detroit and had vowed to use his boxing career as a path to a new life.
The film – which won an IFTA this year – charts the incredible spectacle in Croke Park, Ali's reaction to the Irish and the Irish public's reaction to his charismatic presence in town. It also explores how Ali came to fight in Dublin in the first place, in a match organised by a former Kerry strongman called Michael 'Butty' Sugrue.
Jamilah Ali, daughter of Muhammad Ali, with Ross Whitaker,  co-director of When Ali Came to Ireland, at a screening in Chicago earlier this year. Image: Docology
Sugrue's story is also a revelation and Ross Whitaker, who co-directed the film with Aideen O'Sullivan, told TheJournal.ie that as with the experience of Ali's daughter, Sugrue's remaining family were moved by seeing Butty on screen.
Whitaker said: "We were amazed when we screened the film in London to find that Butty Sugrue's granddaughters had never heard their grandfather speak. He had died before they were born and they'd never seen footage of him in which he had spoken."
This image shows Sugrue and Ali in Dublin ahead of the 1972 match:
Image: The Irish Post/Docology
#Open journalism No news is bad news Support The Journal

Your contributions will help us continue to deliver the stories that are important to you

Support us now
Following that 1972 encounter, however, the fortunes of the two men – Ali, and the Irishman who had helped him orchestrate the high-profile return fight – diverged. While Ali returned to the ring and further glories before his retirement and gradual decline into ill-health, Sugrue lost a small fortune on the Dublin fight and, after dying in London, was eventually laid to rest in an unmarked grave in his home town of Killorglin, Co Kerry.
Since the doc was first shown on RTÉ on New Year's Day this year, a local committee in Killorglin has said it will fundraise to erect a memorial to Sugrue at his final resting place.
Video via TrueFilmsTV. Funded by RTÉ.