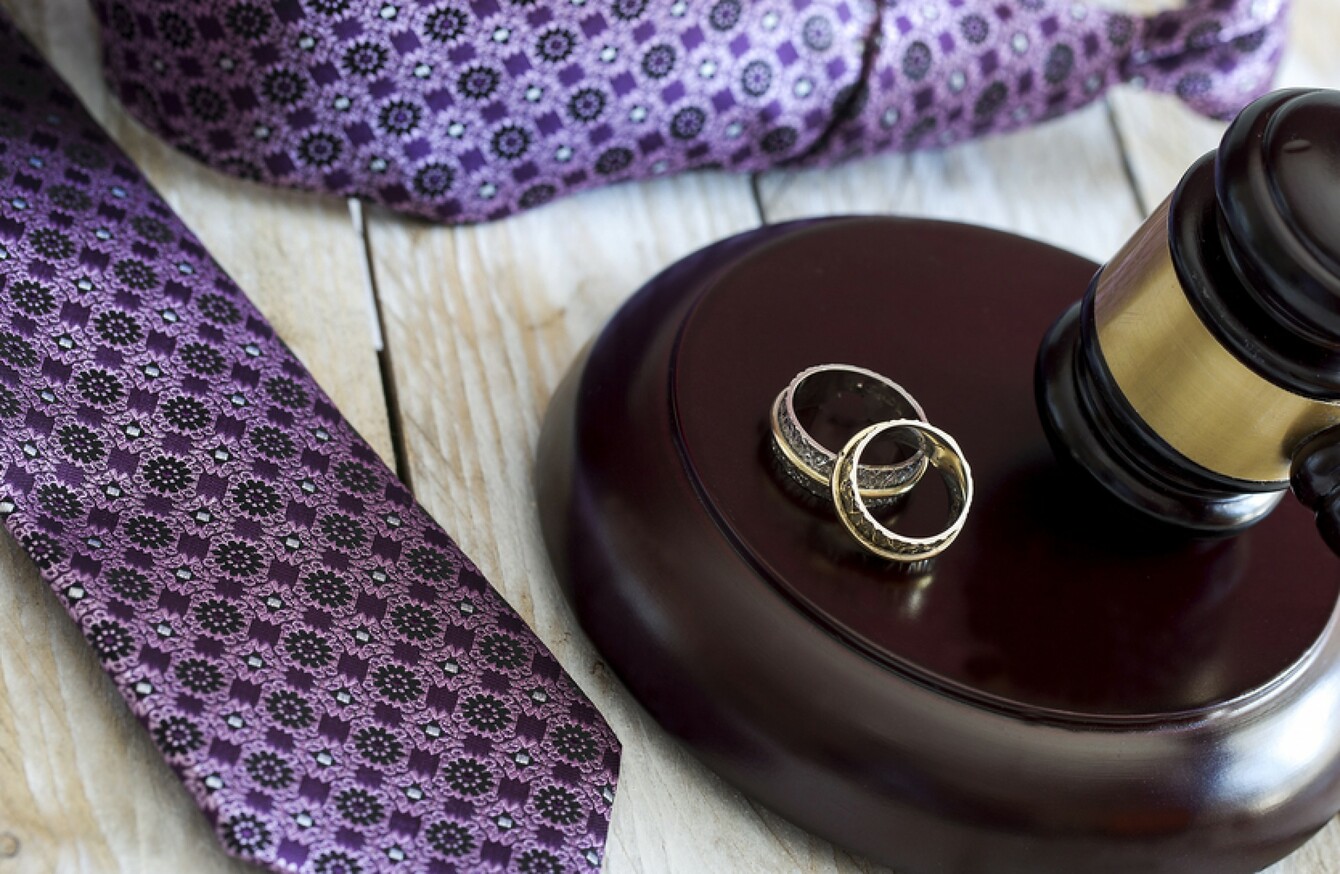 The man plead guilty to four counts of giving false information.
Image: Shutterstock
The man plead guilty to four counts of giving false information.
Image: Shutterstock
A 'VULNERABLE' MAN, who is believed to have been taken advantage of by immigration facilitators, has been jailed for five months and fined €1,800 for his participation in a 'sham marriage'.
Muhammad Raza (52), who is originally from Pakistan, is now in a proper relationship with Silvia Selaku, the Romanian woman he 'married' after he admitted he deceived a civil registrar, a court has heard.
Detective Damien O'Neill told Drogheda District Court the defendant was arrested and charged as part of Operation Vantage, which was set up in 2015 by the Garda National Immigration Bureau (GNIB) in conjunction with General Registrar Office, local marriages registrars, local immigration officers and Department of Social Protection to investigate illegal immigration and identify marriages of convenience.
He said the defendant had informed the civil registrar when he was serving notice of marriage in December 2014 that he was never married before and that he was single.
However, Det O'Neill said his evidence is the defendant married in Pakistan in 1995 and has three children living there.
On the date of his wedding to Selaku on 6 March, 2015 the defendant informed the registrar he knew of no impediment to marriage and gave the registrar a false Dublin city address.
The defendant, of Trinity Street in Drogheda, pleaded guilty at Drogheda District Court to four counts of giving false information to a civil registrar.
Det O'Neill agreed with defence solicitor Dermot Monahan a copy of a divorce document was handed to him.
However, he said because it was not an original document he could not tell if it was forged or not.
Det O'Neill said on the day the defendant was arrested, 5 April, Selaku arrived back into Ireland from Romania.
Monahan said when the defendant was arrested he declared in a garda interview he 'felt he was divorced under Islamic principles' which the defendant explained that once he tells his wife verbally three times he repudiates her, the marriage is dissolved.
'But not legally divorced,' said Gda O'Neill.
Reovoked
Non-Irish nationals may become involved in 'sham marriages' or marriage of convenience to allow them to remain in the State as the spouse is an EU national.
This permission to remain may be revoked if the individual is caught.
On 28 April, the defendant was issued with a 15 Day Intention to Revoke Notice by the Irish Naturalisation & Immigration Service as it was determined he was in a marriage of convenience.
However, he did not respond to this notice, the court also heard.
The court heard the defendant has no English and worked in a kebab shop in Ashbourne, Co Meath.
Det O'Neill agreed with Monahan that the defendant was taken advantage of and 'may have been a person used by immigration facilitators'.
"I don't believe he paid any money for the marriage of convenience. Since coming to Ireland he has become a victim to slave labour being paid €20 a day working in a kebab shop," said Monahan.
"While it was a marriage of convenience the defendant is now in a relationship with her,' said Monahan to which Judge John Coughlan asked: 'Is his defence true love?'.
Monahan replied: 'I believe it is.'
When Monahan added the defendant is 'living off fresh air', and has been taken advantage of by certain people here and he hasn't abused the social welfare system, the judge asked 'True love, a victim and starving? Is that his defence?,' and sentenced the defendant to five months in prison and imposed the fine.
'We have to stamp out this sort of thing,' said Judge Coughlan, 'This is happening all over the place and Pakistanis are involved.'