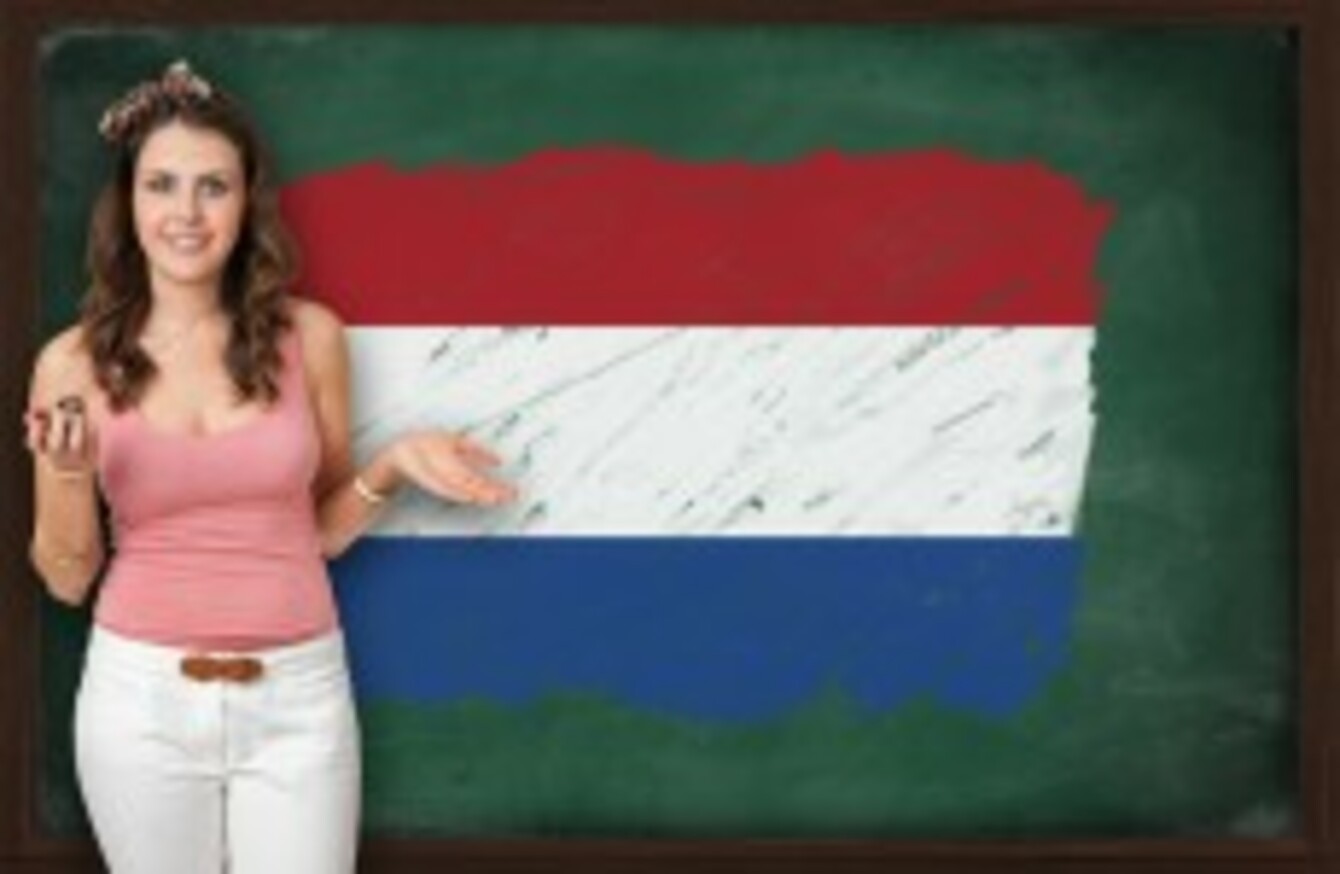 Here's a picture of a Dutch woman, just to confuse matters further.
Here's a picture of a Dutch woman, just to confuse matters further.
THERE'S BEEN A five per cent upsurge in the number of professional vacancies on offer in the Irish jobs market in the last month.
In tandem with that, there's been an increase in the number of professional workers from overseas taking up jobs here — particularly those employed in multi-lingual roles.
According to the latest stats from Morgan McKinley's employment monitor, there are currently 11,056 professional job vacancies in the country. That's up 14% on this time last year.
While all sectors are seeing a hike, areas like finance, logistics, engineering and planning are experiencing the highest growth.
"There's a shift in focus in financial services firms," according to Morgan McKinley's operations director Bryan Hyland.
"Whereas, previously, these firms had put resources into recruiting for their arrears and collections functions, we are seeing a shift towards hiring professionals in product development and sales roles.
"This is a prime example of firms looking to generate revenue in attracting new business and speaks well of the rising confidence in the Irish economy."
The growth in multi-lingual roles is being driven by both start-ups and established companies, Hyland said.
"The professionals filling the jobs are mobile and, in general, in the first 10 years of their career."