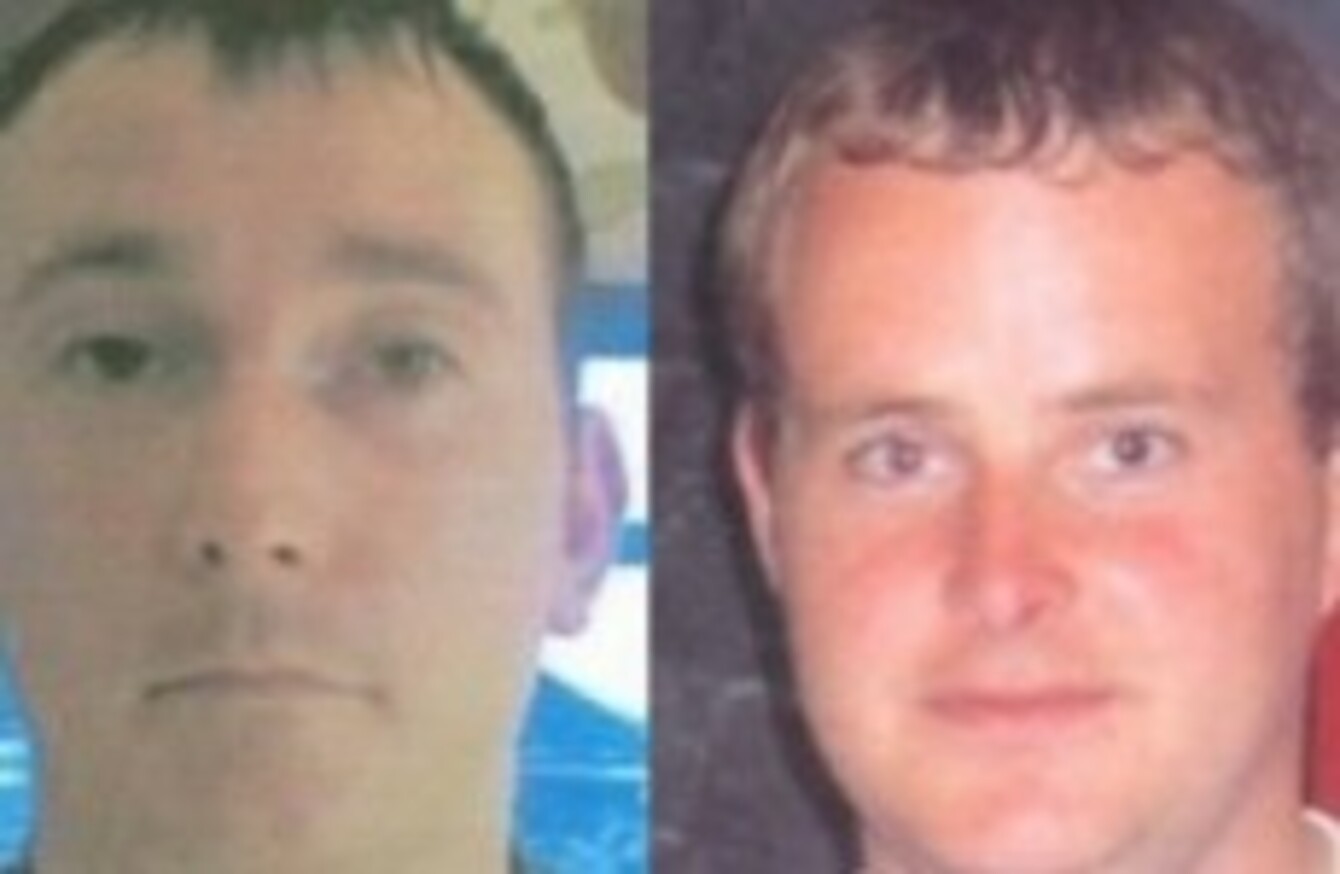 Anthony Keegan and Eoin O'Connor
Anthony Keegan and Eoin O'Connor
THE TWO BODIES discovered  in a lake in Meath have now been identified.
Gardaí from Kells have confirmed that the bodies discovered are that of 32-year-old Eoin O Connor and 33-year-old Anthony Keegan.
The men had been missing from Dublin for over a month.
The decomposed remains were discovered by garda divers on Inchicup Island in Lough Sheelin at around 4:30 yesterday afternoon while searching for the missing men.
Gardaí say that this case is now a murder investigation and that the results of the post mortems will not be disclosed 'for operational reasons'.