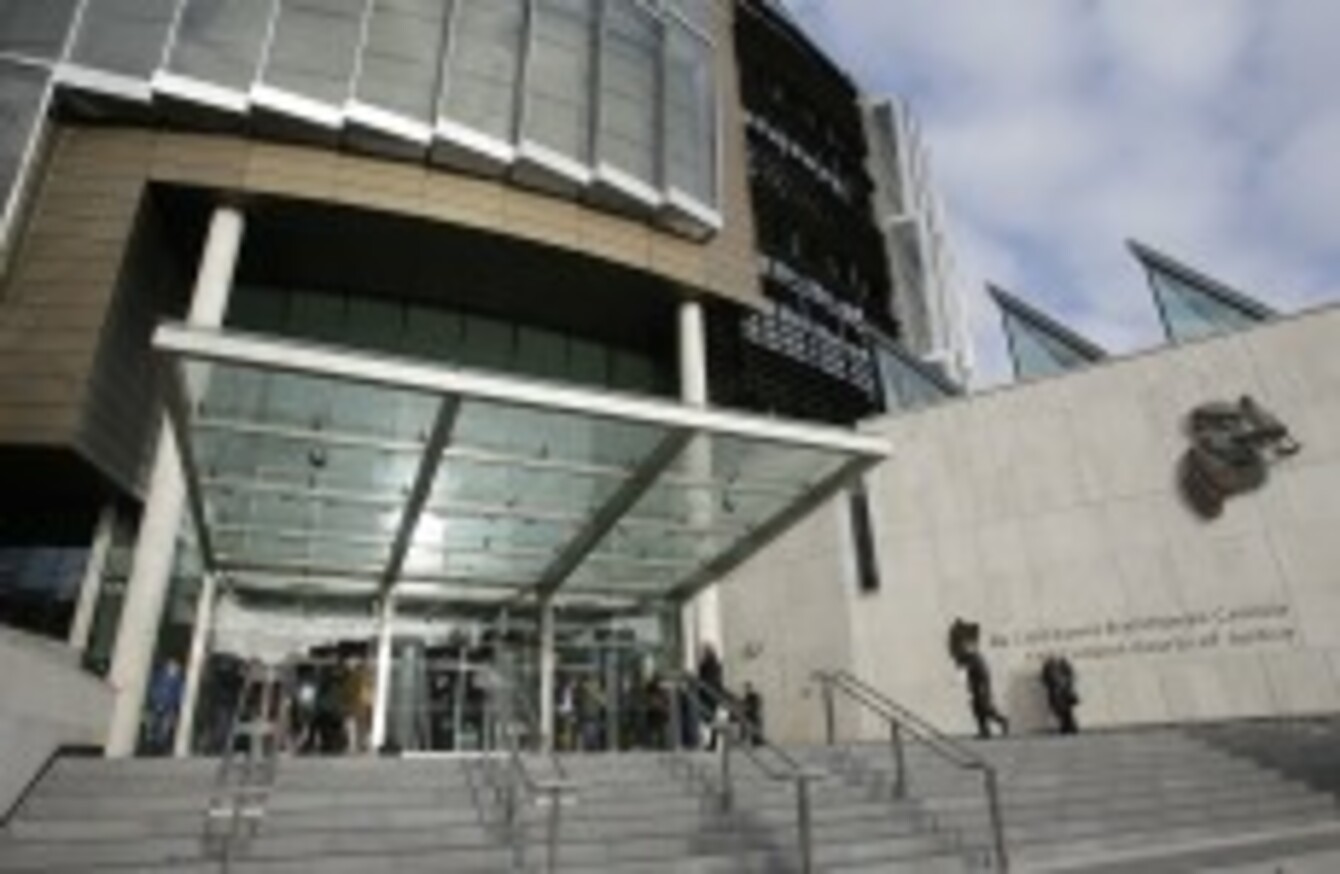 Image: PA Archive/Press Association Images
Image: PA Archive/Press Association Images
A JURY HAS heard that a man accused of murdering a 25-year-old man in Waterford last year has dismissed his legal team and has asked to recall his nephew, who is a witness in the trial, for cross-examination tomorrow.
Tadhg Butler (34) with an address at Seafield in Tramore, Co Waterford is charged with murdering Michael O'Dwyer at that address on 10 January 2014.
Mr Butler, also known as Thomas O'Grady and originally from Kilkenny, has pleaded not guilty to murdering his fellow Kilkenny man.
This morning, Mr Justice Patrick McCarthy told the jury of four men and eight women that Mr Butler has now dismissed his legal team and will deal with the matter in person.
Today's evidence
Prosecution counsel Mr Denis Vaughan Buckley SC then called members of An Garda Siochana from Tramore Garda Station who interviewed the accused there on 10 January 2014.
Mr Vaughan Buckley called Garda Eamon Raleigh and read from his memo taken when he interviewed Mr Butler on 10 January 2014.
Gardaí asked the accused man: "A DNA sample was taken from you, how would you explain a DNA sample then being found on Michael O'Dwyer's clothes?"
The accused man replied that "It wouldn't be found".
Mr Butler then told gardaí that he hugged Mr O'Dwyer when he came into his house that evening and that would explain how it got there.
Mr Vaughan Buckley then called Detective Garda Jennifer Ryan who also interviewed Tadhg Butler on January 10 2014 at Tramore Garda Station.
Reading from the memo the court heard how Det Gda Ryan asked the accused if he felt sorry for what happened to Michael O'Dwyer?
"I am saddened for his death and saddened for his family members. I say they are in a pretty bad way grieving" the accused man told gardaí.
"Of course I know Michael from years ago, hanging around with my nephew," said Mr Butler.
"I'm a father of five kids myself, if I heard one of my five kids passed away I couldn't imagine the way I would be feeling myself," the court heard.
The barrister then read how Det Gda Ryan asked the accused if he respected life, to which Mr Butler replied yes.
"You still saying it was nothing to do with you?" asked Det Gda Ryan.
"Yes" replied Mr Butler.
Prosecution's case
The final witness of the morning was Det Gda Kevans, one of the senior investigating members in the case who arrested Mr Butler on the night.
The court heard there was an interval of 14 to 15 minutes before the accused was first observed going into his house at Seafield until the gardai managed to ram open his front door.
Mr Noel Whelan BL, prosecuting counsel for the State put it to Detective Garda Keevans how the gardaí had conducted various searches including cavity searches to see if they could locate any murder weapons at the scene.
"The house was searched, the area at the rear of the house, the lane way, searches were carried out over a five day period. Also houses over the wall, the entire state of Seafield, across the road and Tramore villas," replied Det Gda Keevans.
Mr Whelan put it to Det Gda Keevans that no blood stained knife was ever found at the scene.
In reply Det Gda Keevans said to the court how all that was taken from the scene was six table knives and two sharp knives which were found in the drawer of the kitchen.
Mr Vaughan Buckley then told Mr Justice McCarthy that this concluded the prosecution's evidence.
Request
In the afternoon Mr Justice McCarthy told the jury how the accused has indicated he would like a further opportunity of cross examining his nephew Mr Anthony O'Grady.
"I've decided to afford him this opportunity. Mr O'Grady should be available tomorrow morning at 11am and the accused will have a further opportunity to question him. Subject to that I believe the case is nearing its conclusion but I don't want to pre-judge what will happen.
"If it runs we will proceed with the final phase tomorrow or Thursday but as you will appreciate it's a highly exceptional situation," said Mr Justice McCarthy.
The trial continues.