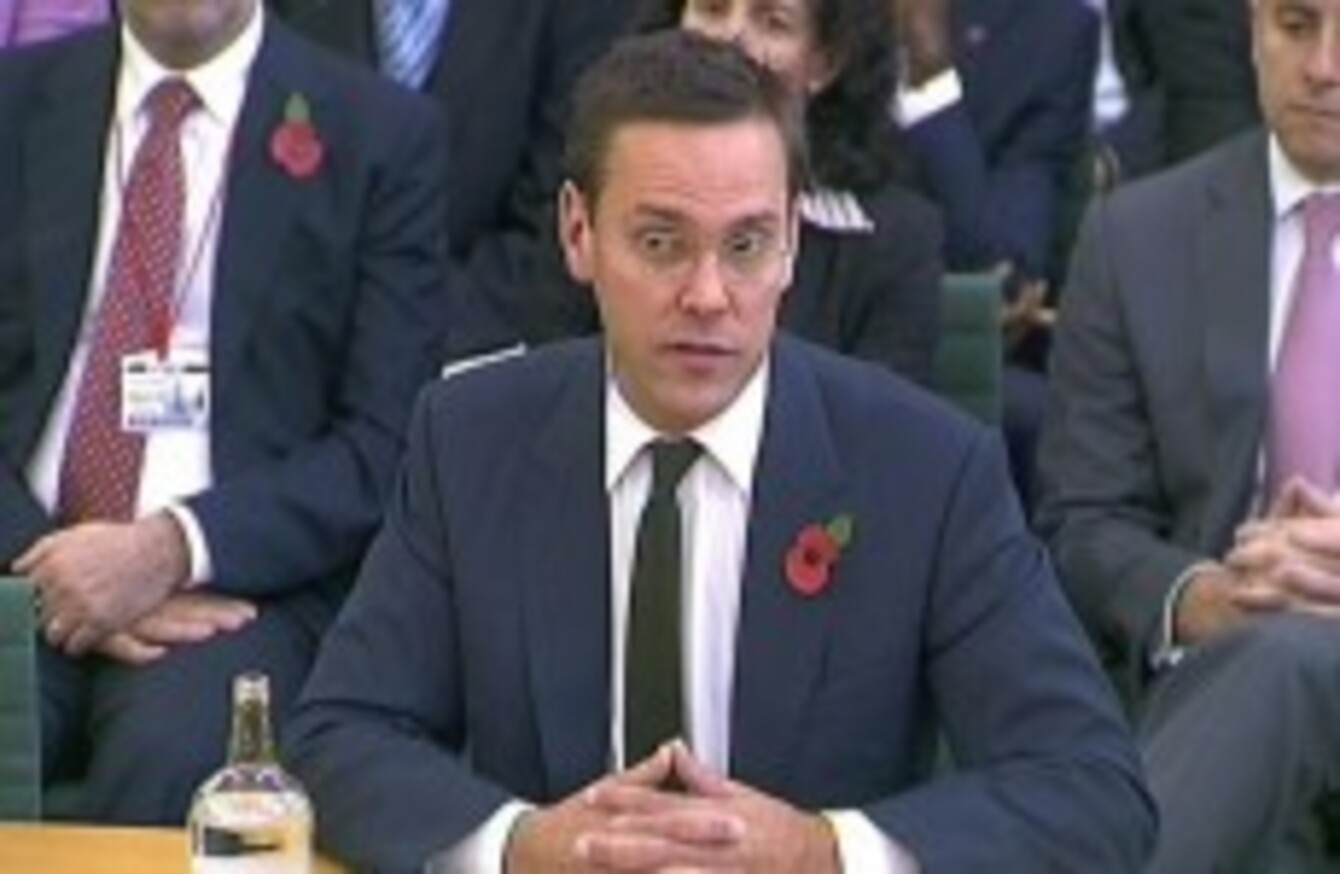 James Murdoch
Image: PA/PA Wire/Press Association Images
James Murdoch
Image: PA/PA Wire/Press Association Images
EMAILS WHICH INDICATED that phone hacking at the News of The World spread beyond one rogue reporter were received by News International boss James Murdoch but he maintains that he didn't read all of them.
The email exchange between senior executives at the now defunct tabloid newspaper which Murdoch was copied into have been disclosed to a UK parliamentary committee investigating phone hacking saga and have been published online.
In the emails from June 2008, the NoTW's then editor Colin Myler forwards an urgent note from the paper's legal manager Tom Crone - warning of a "further nightmare scenario" – to Murdoch saying that "unfortunately it is as bad as we feared".
The emails give details of the phone hacking case taken by former Professional Footballers' Association (PFA) chief Gordon Taylor.
Taylor's lawyers are said to be in possession of a transcript of messages from a phone of a PFA lawyer which was taken down by a reporter and intended for Neville Thurlbeck, the NoTW's chief reporter - crucial evidence that has become known as the "For Neville" email.
Murdoch has long claimed he never knew of this email's existence or indications that phone hacking spread beyond one rogue reporter, the NoTW's former royal reporter Clive Goodman who along with private investigator Glenn Mulcaire was jailed for phone hacking in 2007.
In an email to Murdoch, dated Saturday 7 June 2008, Myler requests a meeting with the News International executive that coming week. Murdoch replies to the email within three minutes of it being sent agreeing to meet to discuss the situation.
Blackberry
However the son of media tycoon Rupert Murdoch has said in a letter to MPs, dated yesterday, that he did not read the full exchange.
Murdoch said that given the fact he responded so quickly and that he was reading on his Blackberry: "I am confident that I did not review the full email chain at the time or afterwards, nor do I recall a conversation with Mr Myler on that weekend.
Instead, having agreed to meet the following Tuesday, I would have relied on the oral briefing on 10 June 2008 that I have previously described in my testimony before the committee.

I would also like to take this opportunity to reaffirm my past testimony that I was not aware of evidence that either pointed to widespread wrongdoing or indicated that further investigation was necessary.
Myler and Crone maintain that they did inform Murdoch about the existence of evidence that phone hacking was potentially widespread at the newspaper, which was shut down in July of this year after it emerged people working for the paper hacked murdered schoolgirl Milly Dowler's voicemail.
But Murdoch has consistently maintained this was not the case and described the duo's testimony as "misleading".
In a related development, the Leveson inquiry into media standards and ethics, set up as a result of the phone hacking scandal, heard from Crone today.
He said he had believed from the outset that News International's line that phone hacking was the work of one rogue reporter was probably wrong.