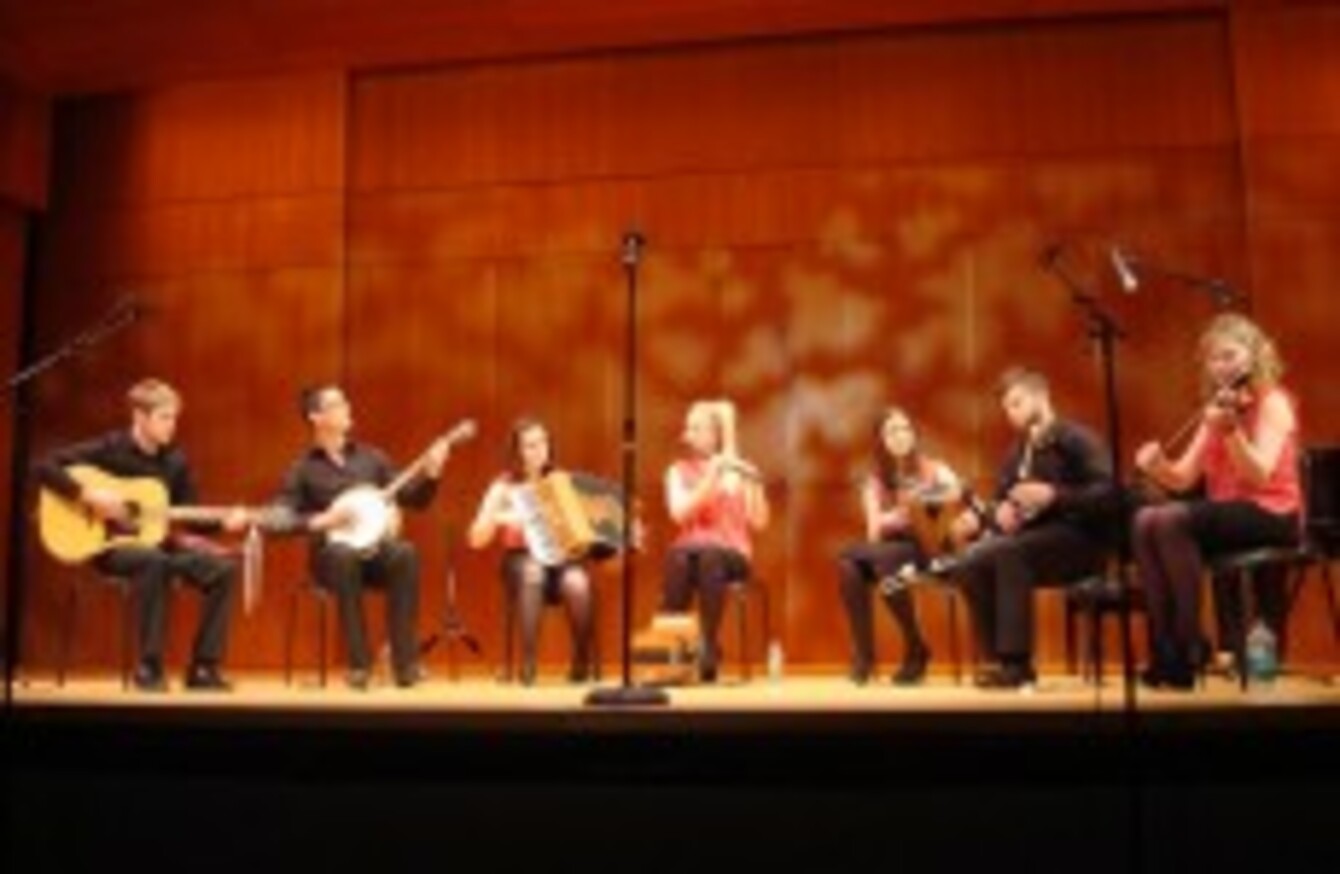 The groups recent American performance at Madison Theatre
Image: Music Section via DkIT
The groups recent American performance at Madison Theatre
Image: Music Section via DkIT
IRELAND WILL BE represented at the World Conference of the International Society for Music Education for the first time.
It's the largest music education event in the world and staff and students from Dundalk Institute of Technology will be performing for Ireland.
ISME is hosting its 31st World Conference in the city of Porto Alegre, Brazil.
The DkIT Ceol Oirghialla Traditional Music Ensemble flew in on Friday and have their first official performance tomorrow.
As well as performing at the ISME conference, they will facilitate workshops and perform with local groups Bando Celta and Irish Fellas.
Head of Music, Dr Adèle Commins is very proud of the group:
Performances by staff and students enrich the cultural life of the Institute and provide opportunities for the Institute to engage with both the wider community and the rich cultural heritage of the region in which they are situated.
Over the past twelve months, the group has performed at Birr Castle, Stormont Assembly Buildings and at the renaming of the Boyne Bridge in honour of former President Mary McAleese.
It has also welcomed performing groups from New York and Kansas to perform in Dundalk.
The author is Dr Daithí Kearney, Programme Director of the BA (Hons) Applied Music at DkIT and Director of the DkIT Ceol Oirghialla Traditional Music Ensemble.
He said the experience "will provide staff and students the opportunity to engage with music education on the world stage, highlighting the quality of education available in Ireland".
The DkIT Ceol Oirghialla Traditional Ensemble is supported by Culture Ireland and the Society for Music Education in Ireland.