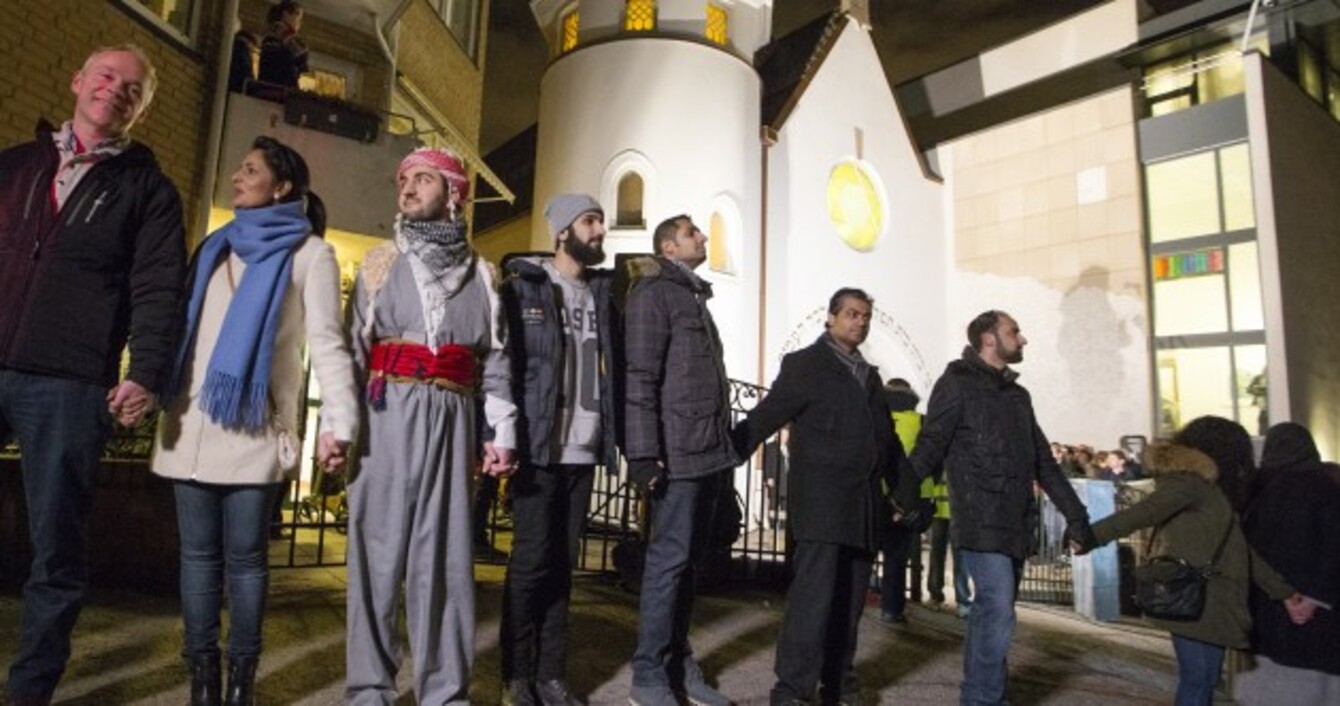 NORWEGIAN MUSLIMS ORGANISED a peace vigil in Oslo yesterday in a show of solidarity with Jews, a week after fatal shootings in Denmark targeted a synagogue and free speech seminar.
As the small mainly elderly Jewish congregation filed out of the synagogue after Shabbat prayers, a group of young Muslims, many of them teenage girls wearing headscarves, formed a symbolic ring outside the building to roaring applause from a crowd of more than 1,000 people.
"This shows that there are many more peacemakers than war-makers," 37-year-old Zeeshan Abdullah, one of the organisers told the crowd.
"There is still hope for humanity, for peace and love across religious differences and background," he added, before a traditional Shabbat ceremony was held in the open air with many demonstrators adding their voices to the Hebrew chants.
Norway's chief rabbi appeared visibly moved when he said it was the first time the ceremony had taken place outdoors with so many people.
'Look to Norway'
"It is unique that Muslims stand to this degree against anti-Semitism and that fills us with hope… particularly as it's a grassroots movement of young Muslims," said Norway's Jewish community leader Ervin Kohn, adding that the rest of the world should "look to Norway".
Working against fear alone is difficult and it is good that we are so many here together today.
There was a heavy police presence at the event, and sharp shooters placed on surrounding buildings, but no incidents were reported.
"It has been calm as we expected. We had no reason to expect any trouble but we were prepared," said police superintendent Steiner Hausvik, adding that about 1,300 attended the vigil.
Several Muslim speakers said that Islam was a religion of peace and that "its true face" had nothing to do with terrorism — despite what they said was unfair reporting in certain Nordic media which portrayed Muslims "as a problem".
The initiative by Norway's Muslim youth to link arms with Norwegian Jews in a circle around Oslo's synagogue was an effort to denounce recent violence by jihadists striking Jewish communities in France and Denmark.