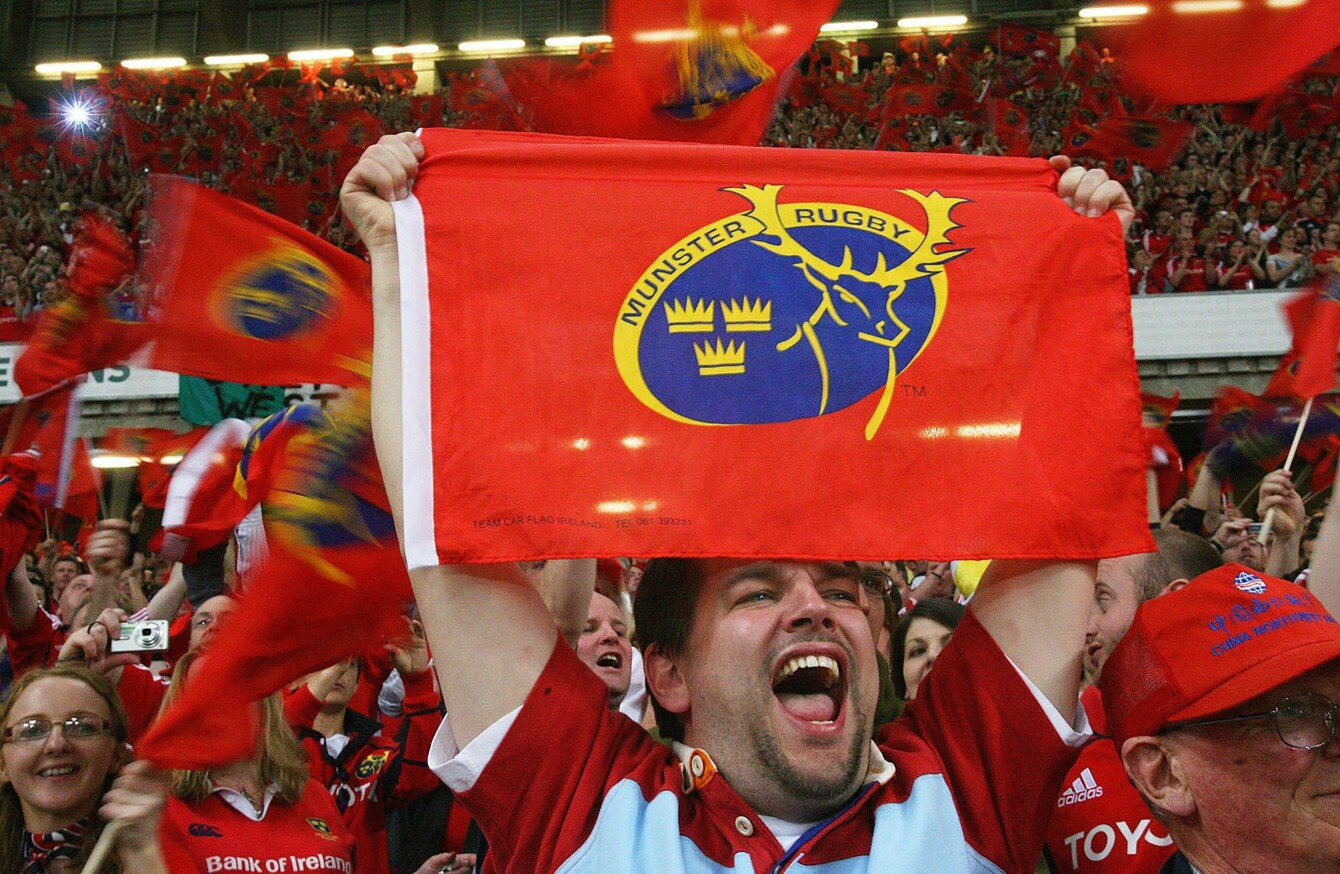 Image: PA Archive/PA Images
Image: PA Archive/PA Images
Journeys, even everyday ones, can mean a lot. Andrew Whitaker is Dealer Principal at Johnson & Perrott Motor Group. As someone with a passion for motoring, he told TheJournal.ie about the drive that means most to him.
First off – describe the drive.
In 2008 myself and three friends got a campervan, and we drove from here in Cork to the Heineken Cup final in Cardiff that Munster won.
We had tickets to the final, we'd booked nearly a year in advance as we were confident Munster would make it. We split the driving. I drove to Rosslare, over the ferry, then someone else drove to Cardiff. It was about 12 hours to get there. And then coming back it took 27 hours. We were gone for about five days in total.
We couldn't get accommodation in Cardiff, so we all stayed in the campervan for four days. You can imagine what it was like with four lads. Especially after the win, the pints to celebrate. It was carnage. But the van survived. We were quite impressed with it.
We're good friends, we'd known each other since we were about four. So we were able to adapt to it. We were still talking to each other by the end.
What was it that made it special?
Going over there was a convoy of Munster vehicles, every car had a Munster flag. And then there was a community of Munster fans on the ferry. It was just an amazing experience.
To be there, really as a small rugby club to become European champions with 80,000 people watching. And to do that as a team largely of local players, with just a few internationals who had bought into the culture of Munster. It was a special bond between the team and the fans.
The stadium was 80% Munster fans, so it was like a home game. A sea of red.
Is there a view or a moment that sums it up for you?
I can still picture the van, the yellowy seat covers and trying to sleep in the bunks. There was a small area above the front seats where two people would sleep. It was quite claustrophobic.
With a 1.9 litre Fiat campervan, we were just pleased that we managed to get up every hill. It was full to the gills. We managed to see so much of Ireland – intentionally and unintentionally – in that van. We grew quite attached to it.
Emptying the toilet was also an experience. But that's another story.