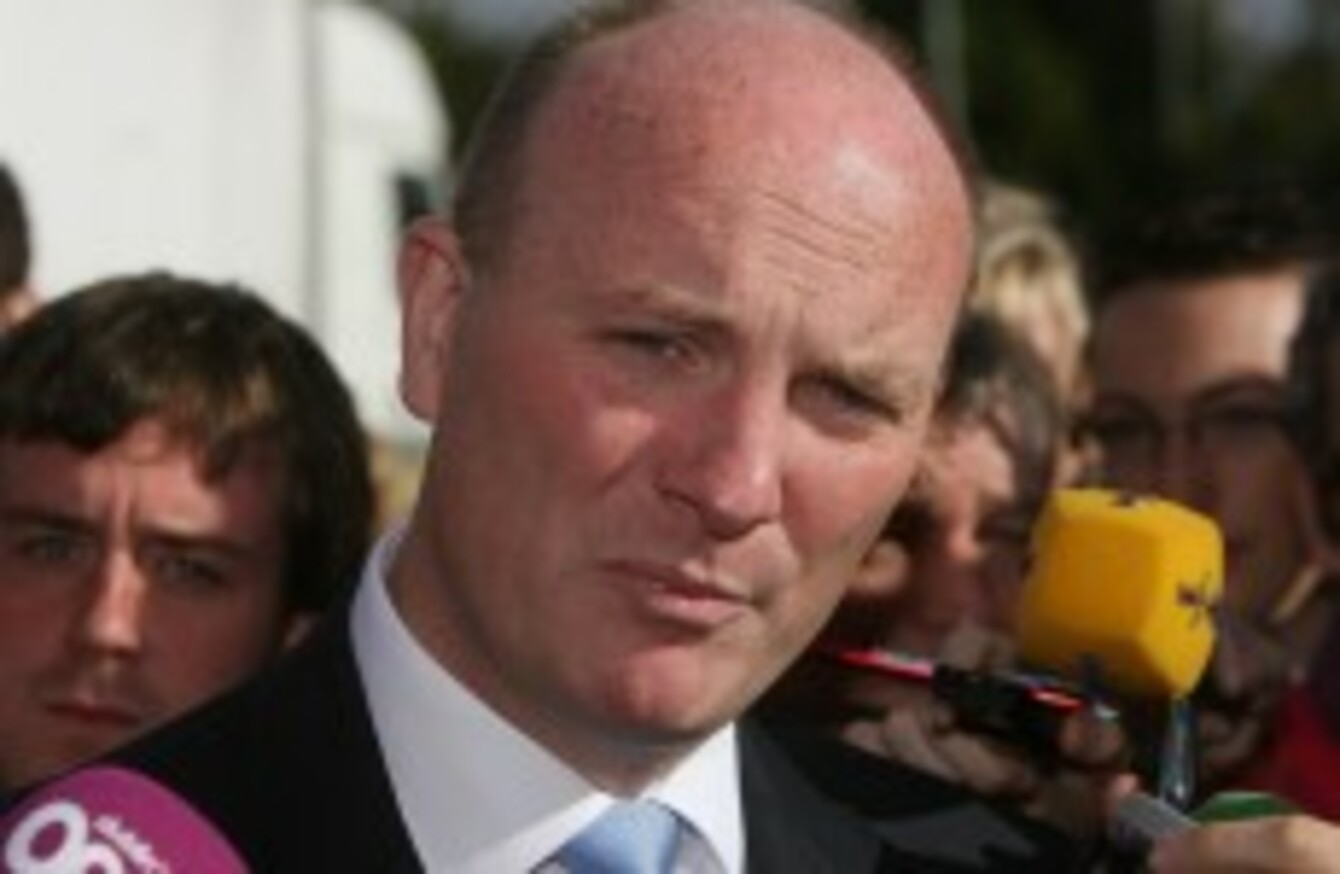 Declan Ganley
Image: Niall Carson/PA Archive/Press Association Images
Declan Ganley
Image: Niall Carson/PA Archive/Press Association Images
THE AUTHOR AND former presidential speechwriter Peggy Noonan once said: "A speech is poetry: cadence, rhythm, imagery, sweep!  A speech reminds us that words, like children, have the power to make dance the dullest beanbag of a heart."
One can not underestimate the power of a good speech or the effectiveness of a speech's key line.
With that in mind, over the course of the summer TheJournal.ie is asking some of the most prominent figures in Irish society from politicians to sports stars to nominate their favourite speech of all time and tell us why they like it so much.
Today: The entrepreneur, businessman and chairman of Libertas Declan Ganley. You can read the full text outlining the reasons for his choice here. In an edited version, he writes:
Selecting one speech as my all time favourite was a hard call, choosing from amongst the many great contenders that echo through history. But in finding a favourite, I did so on the criterion of the core metric in the art of speech making – the effectiveness of a specific speech in turning the tide of history for the better, and evaluating it by dent of the speech itself, the immediacy of its need, the circumstances surrounding it and encapsulated within it, and the resolve it instilled amongst key policy makers, legislators and a great mass of the people.

On this scale, there is one that stands above all others.

It is one of history's better examples of the case for 'cometh the hour, cometh the man". And come he did, despite all his many previous flaws and errors, to the floor of The House of Commons. As he rose to speak, his worst fears, which – as is often forgotten – he had long predicted and warned against, had come to pass. His enemy was rampant and seemed invincible, his army  defeated in the field, all of its modern equipment abandoned or destroyed.

Central and Eastern Europe had been carved up and defeated, France was on the verge of surrender, the American Ambassador to London was briefing Washington on Britain's imminent defeat and surrender, imperial Japan loomed over Britain's Eastern possessions, members of his cabinet were wavering, his people were full of fear, and his country was almost defenceless, lying cut off and isolated.

Winston Churchill was alone.

And alone, he rose to the despatch box and spoke on 4 June 1940 He explained the dire peril honestly. He made an almost unreasonable, even irrational request of his people to face it down alone and to fight to the last man, and in doing so, stepped into the breach of democratic civilisation's collapsing edifice.

He knew as he spoke that very shortly after his speech's delivery, all that would stand between what he called 'Christian civilisation' and barbarity would be those he labelled 'The Few' of RAF Fighter Command. With this speech, he rallied not just those young men but also free people everywhere for what was to come.

To the extent that a single speech can, in and of itself, have measurable impact, this speech, perhaps more than any other, was itself a turning point in the salvation of Europe and civilisation. For that reason, it is my favourite.

As a great speech loses something when only seen in the written form, we are fortunate when we can get to hear it in its original raw delivery.

Try to place yourself at that moment, in front of a wireless, or in the House of Commons itself that  day. Imagine yourself  under those circumstances and listen to the power of oratory at work.

One man, alone, changing the course of history.
Winston Churchill in London in 1939 (Wikimedia Commons)
The full text of the speech can be found here. Listen to the speech:

YouTube: sixarea