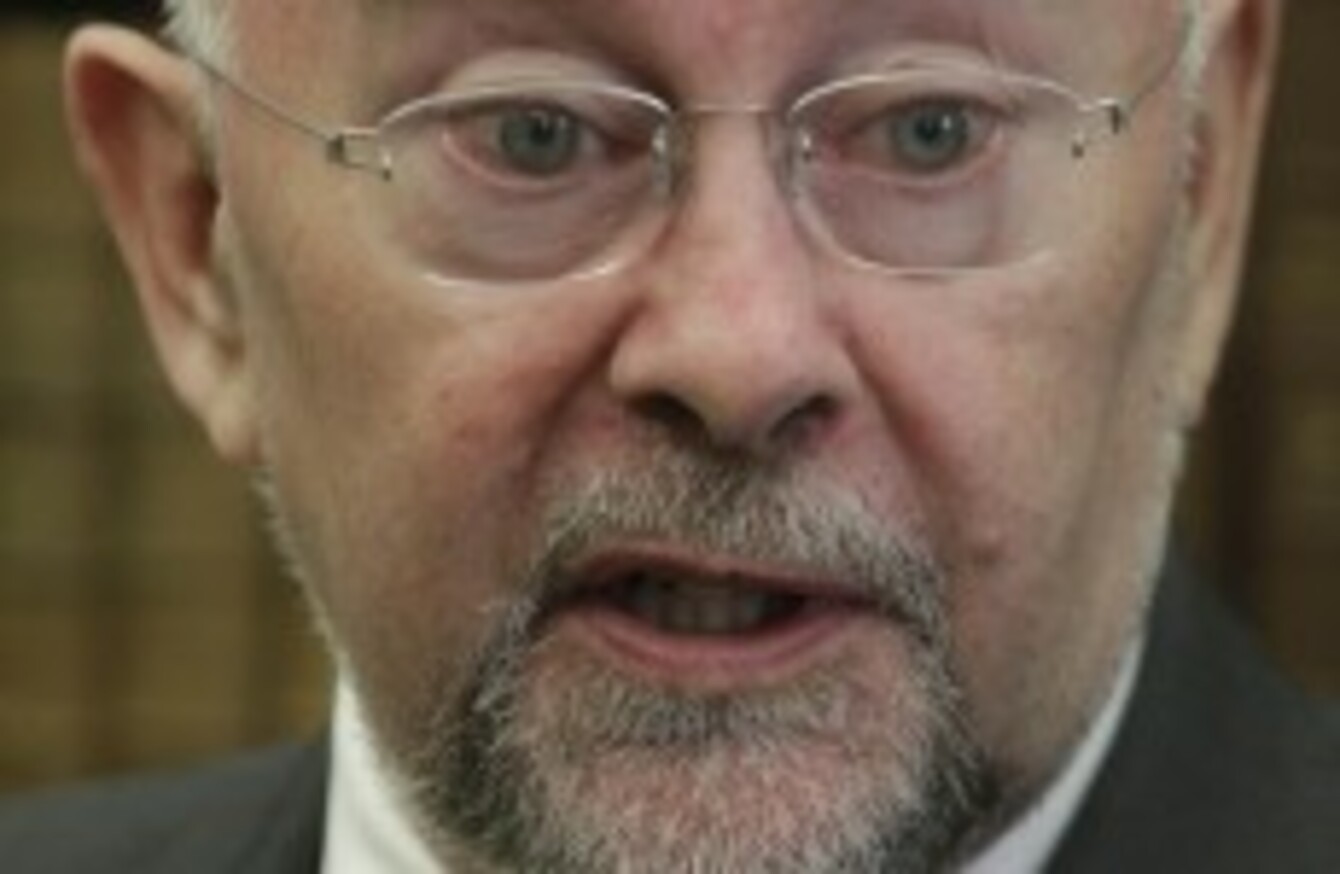 Ruairí Quinn
Image: Niall Carson/PA Archive/Press Association Images
Ruairí Quinn
Image: Niall Carson/PA Archive/Press Association Images
THE AUTHOR AND former presidential speechwriter Peggy Noonan once said: "A speech is poetry: cadence, rhythm, imagery, sweep! A speech reminds us that words, like children, have the power to make dance the dullest beanbag of a heart."
One can not underestimate the power of a good speech or the effectiveness of a speech's key line.
With that in mind, over the course of the summer TheJournal.ie is asking some of the most prominent figures in Irish society from politicians to sports stars to nominate their favourite speech of all time and tell us why they like it so much.
Today: The Minister for Education and Skills and Labour Party TD for Dublin South-East Ruairí Quinn. He writes:
My favourite speech is

Martin Luther King's speech to sanitation workers

on the

3rd of April 1968.

This is the last speech that the civil rights leader and great orator Martin Luther King ever made. While many people will cite his "I have a dream" speech as the most influential, I have always admired this one which has popularly become known as "I've Been to the Mountaintop."

Dr King took a small but significant garbage worker strike and put it right at the centre of history. Religious, civil rights and the labour movement joined forces through this sanitation workers strike which involved 1300 workers.

But, Dr King's speech brought their cause to a far wider audience. With his inimitable turn of phrase, the cadence of his unmistakable voice and his ability to draw the listener right into the palm of his hand he managed to educate a largely uneducated audience – in a respectful and dignified way.

He brought those workers and indeed us on a journey from the pyramids of Egypt to the Renaissance and right through to 1960s America and the struggle for civil rights.

This speech is made all the more poignant by the fact that Martin Luther King was assassinated the very next day. His words though, live on.
Dr Martin Luther King, Jr is seen here with Rev. Jesse Jackson, left, just prior to his final public appearance to address striking Memphis sanitation workers on 4 April,1968. King was assassinated the next day outside his motel room. (AP Photo/Charles Kelly)
The full speech by Martin Luther King to sanitation workers can be read here. You can watch the speech in full here:

YouTube: curtissjc