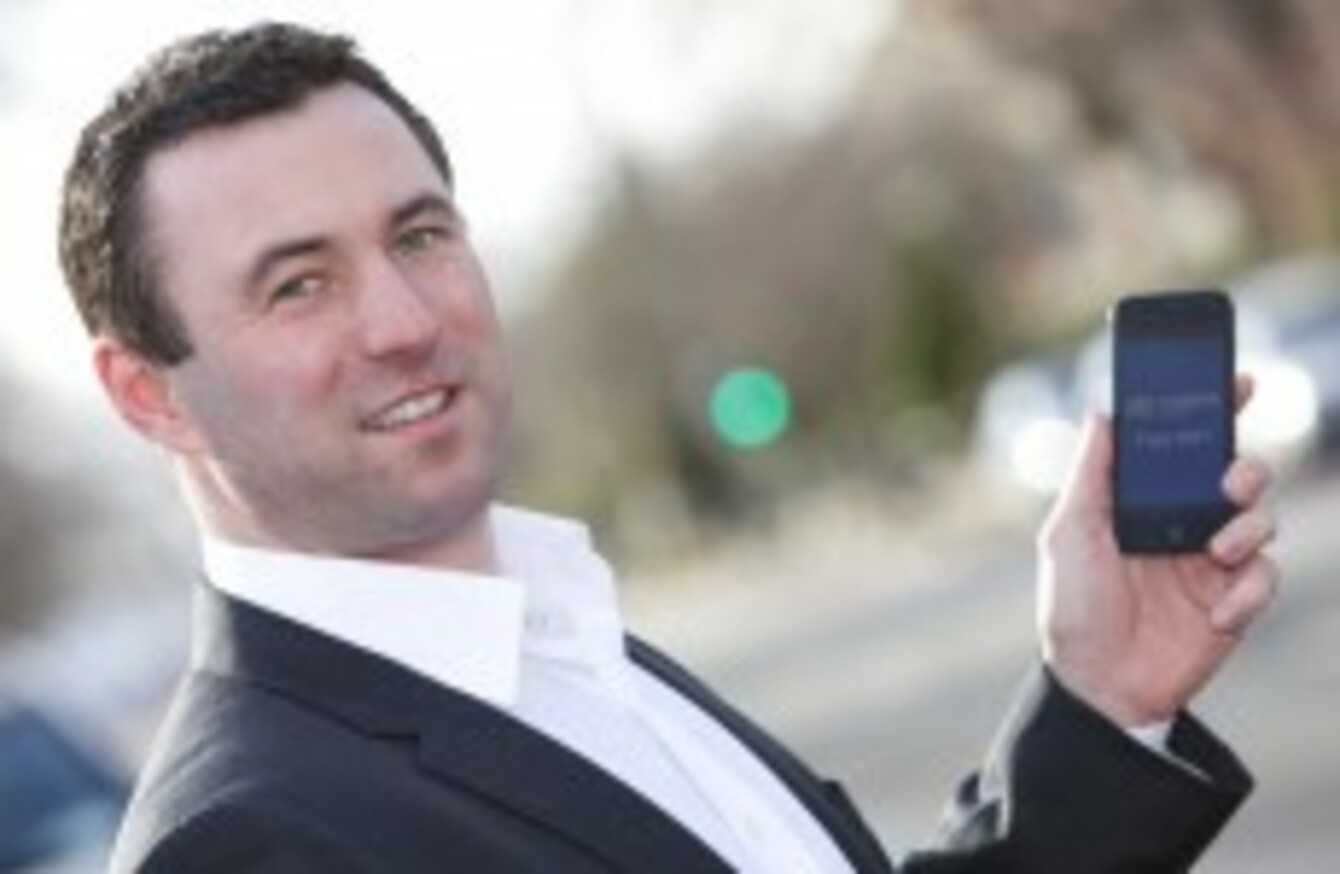 MyPlace Connect founder Peadar Gormley.
Image: Tony Kinlan
MyPlace Connect founder Peadar Gormley.
Image: Tony Kinlan
IN ONLY THREE years it has spread its networks across Ireland and made a push into Europe, the US and India.
And now Dublin-based MyPlace Connect has the Middle East in its sights.
The company was founded in 2011 on the premise that WiFi should be free and easy for customers to access – but also that businesses paying for the internet should be better taking advantage of the technology to understand and target their clients.
Founder Peadar Gormley told TheJournal.ie most small operators were still relying on "DIY wifi" – basic systems where customers needed to be handed out a password – which meant they were missing out on a big opportunity.
"There's value to be had in that internet exchange … for most businesses, they still haven't maximised what they are doing with their WiFi at all," he said.
Recent figures from Ireland's telecoms regulator, ComReg, said the number of public WiFi hotspots around the country had gone up 18% in a year and the total minutes used through the networks had increased 68% over the same period.
How does it work then?
The company's network does away with passwords and instead asks users to make a one-off registration, which gets them in to a MyPlace Connect-powered system in any cafe, hotel or pub.
Its software lets businesses track customers and use their email address to target specific groups – like only the most loyal clients, or those whose trade has lapsed.
While Gormley would not reveal how many venues the company now had signed up, he said it had "about 500,000″ registered users worldwide and the business was growing at a rate of 15% each month.
Very active
The company has been expanding its territories and products at a frenetic pace since its launch, recently adding Scotland to the list of countries where it had a presence and introducing a new offering designed for the hotel industry.
Gormley said the company was next looking to spread into the Middle East, "among other places".
"We continue to to look for opportunities in other regions where we can apply our technology either on its own or with other partners," he said.
READ: How to keep your mobile data limit under control
READ: Some cafes in the US are turning off the free WiFi, is it going to happen here?