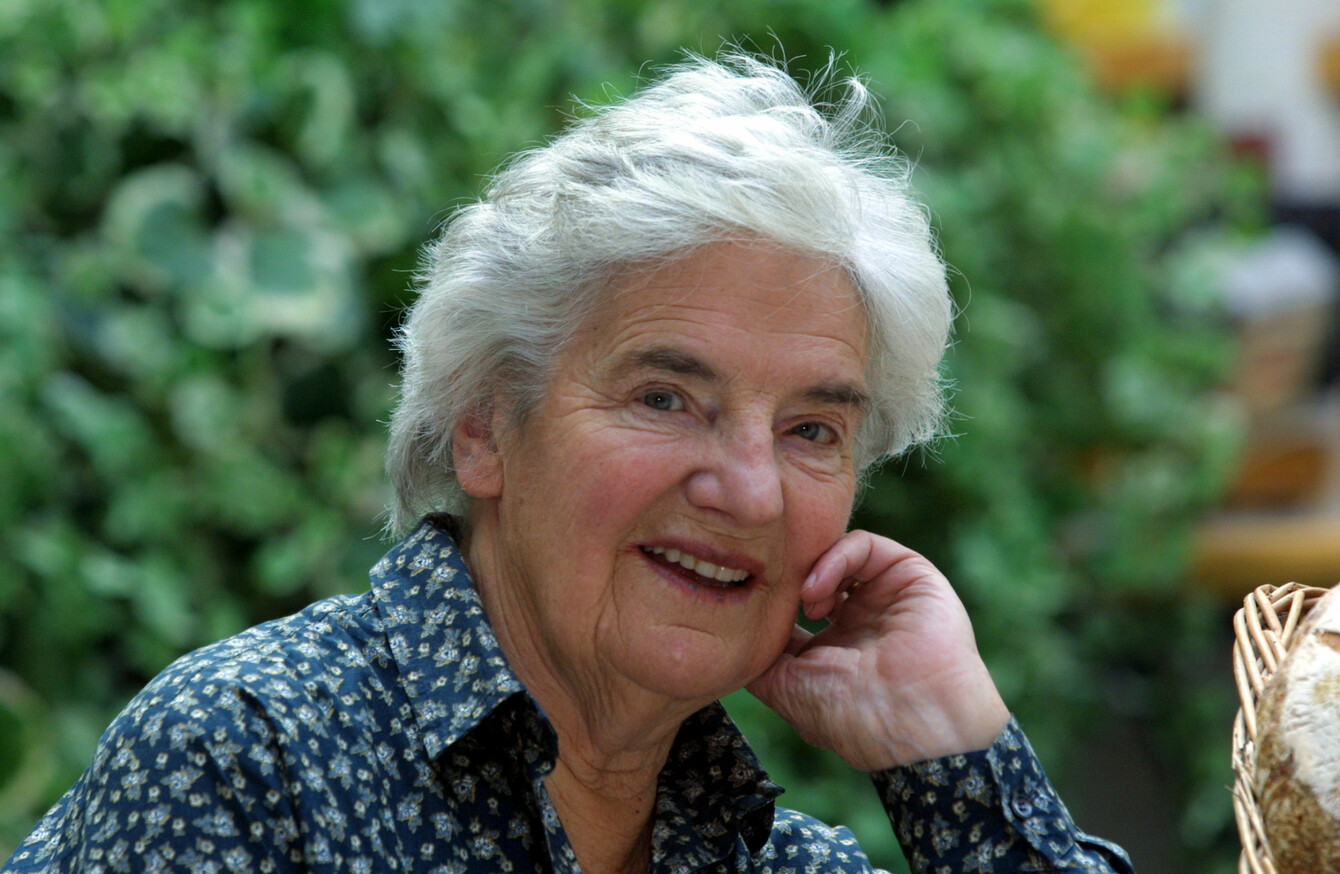 Image: Gareth Chaney/Photocall Ireland!
Image: Gareth Chaney/Photocall Ireland!
MYRTLE ALLEN OF Ballymaloe House, and mother-in-law of famous Irish food writer Darina Allen, has died aged 94.
The Cork-born Michelin star-winning chef died in hospital surrounded by her family, according to Ballymaloe House.
Her husband Ivan had predeceased her in 1998.
Myrtle was a hugely influential part of Ireland's food scene, being behind the Ballymaloe Cookery School as well as a talented chef and food writer. She was the first Irish woman to be awarded the coveted Michelin star. 
Ballymaloe House is based in Shanagarry and run by the Allen family, who have looked after the food and hospitality at the home since 1964.
Allen's daughter-in-law Darina Allen herself has had a long career in food writing and hospitality in Ireland.
Chair of The Irish Food Writers' Guild Kristin Jensen said:
"It's impossible to overstate the impact that Mrs Allen single-handedly had on Irish food and hospitality. While the development of Irish food over the last five decades may now seem like a logical progression, much of it is down to the vision, hard work and determination of one person: Myrtle Allen.
"Her philosophy of serving simply prepared, seasonal, local food and supporting local suppliers put her ahead of her time. She championed our top-class produce when no one else was and showed us – and the world – that the food on this island is something special that we should be proud of."
The words used to describe her are ones like visionary, pioneer, trailblazer, inspiration, legend. She was, and will always be, one of the towering figures of Irish food. We are all the richer for her lasting contributions to the Irish food culture.