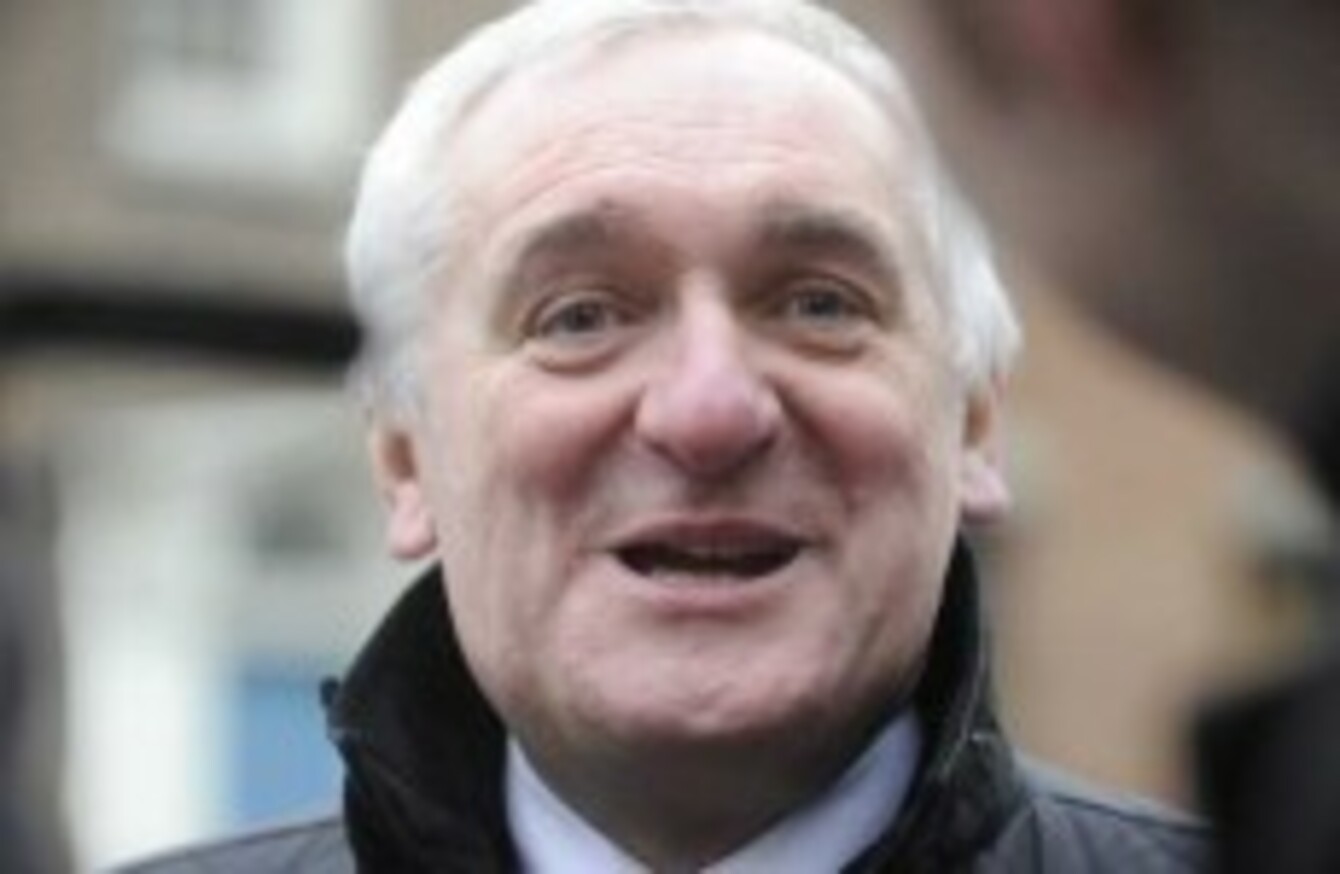 Image: [File photo] Photocall Ireland
Image: [File photo] Photocall Ireland
THE WORK OF two secretarial assistants who are employed by former Taoiseach Bertie Ahern at a cost of more than quarter of a million euro to the taxpayer remains a mystery.
A report by Colin Coyne in today's Sunday Times details how Ahern has claimed €265,000 in expenses for secretarial services since he stepped down in 2008. He's entitled to two secretaries for five years from the date he ceased to be the leader of the country, and one secretary after that. All former Taoisigh are entitled to the same staff allowances.
A spokesperson from the Department of the Taoiseach told TheJournal.ie that there are no specific details available on the role of secretarial assistants to former Taoisigh. They are not allowed to be engaged in any constituency or political work, and can assist the former Taoiseach in aspects of public life.
According to the Deparment of the Taoiseach the maximum amount that one of these secretarial assistants can be paid is €55,415 per annum. Ahern appears to be taking full advantage of the allotted monies, claiming €114,369 in secretarial expenses in 2009, and €106,838 in 2010, according to Colin Coyne's report in the Sunday Times.
He is also entitled to mobile phone expenses, and has claimed in excess of  €200 a month so far this year – €7,500 in total since 2008.
Bertie Ahern receives a pension of €150,000 a year as a former TD and minister, while he also takes in substantial income from private speaking engagements and appearances.
The Department of the Taoiseach spokesperson noted to TheJournal.ie that a comprehensive review of expenses paid out is currently underway, while a Fianna Fáil spokesperson told TheJournal.ie that the party does not comment on individual's expenses.