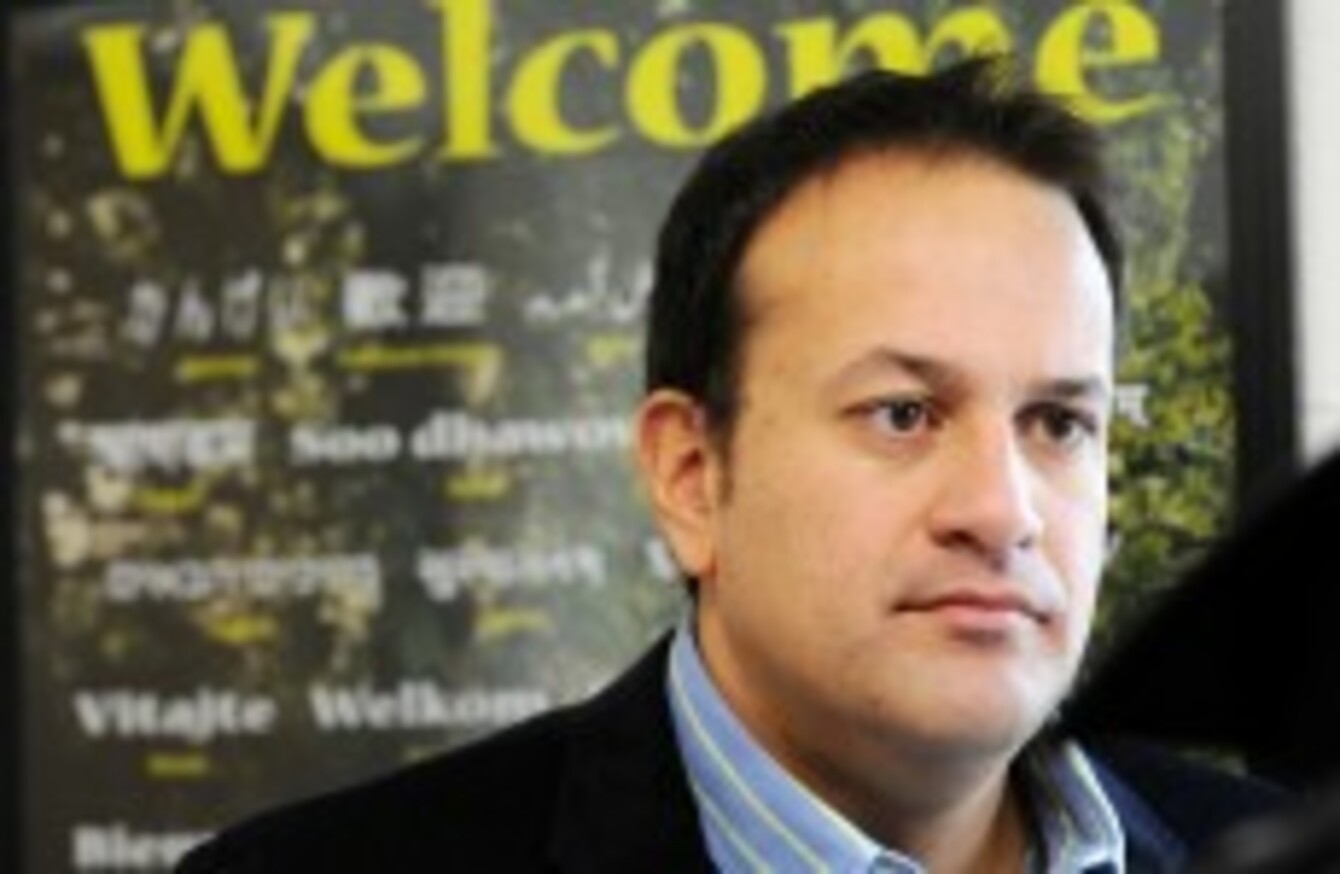 Transport Minister Leo Varadkar
Image: Photocall Ireland
Transport Minister Leo Varadkar
Image: Photocall Ireland
Updated 13.22
TRANSPORT MINSTER LEO Varadkar's plans to introduce an 'N' plate for novice drivers are one step closer to becoming law today, after the Cabinet signed-off on the Road Traffic Bill 2013.
New drivers will have to display the plates for two years after they gain their licence.
Motorcyclists won't escape the measure. According to the Bill, they'll be required to wear a florescent vest with "the letter 'N', not less than 15 centimetres high in red on a white background, in clearly visible vertical positions to the front and rear".
The Government's also decided to halve the number of points a learner or novice driver can rack up before they are disqualified for six months, from 12 points to six.
In addition, learner drivers applying to sit a test will have to produce a 'log book' showing they've built up enough hours of driving experience. This is in addition to the 12 formal hours with an approved instructor already required.
The Bill also legislates for roadside testing for drug driving, and higher penalty points for speeding, mobile phone use and not wearing seatbelts.
It will also be possible for gardaí to test unconscious drivers involved in accidents. The Bill sets out that gardaí will be able to direct that a blood sample is taken, but states that the sample can only be certified once the driver in question later gives permission.
The measures – the broad outline of which have been well flagged – are aimed at reducing road deaths, Minister Varadkar said. He added:
I am concerned that the number of road fatalities for the first half of this year has exceeded that of the past two years… I appeal to everyone to take extra care, and ask motorists in particular to slow down.
The minister says he hoped to introduce the Bill in the Oireachtas "as quickly as possible".
First published 12.53