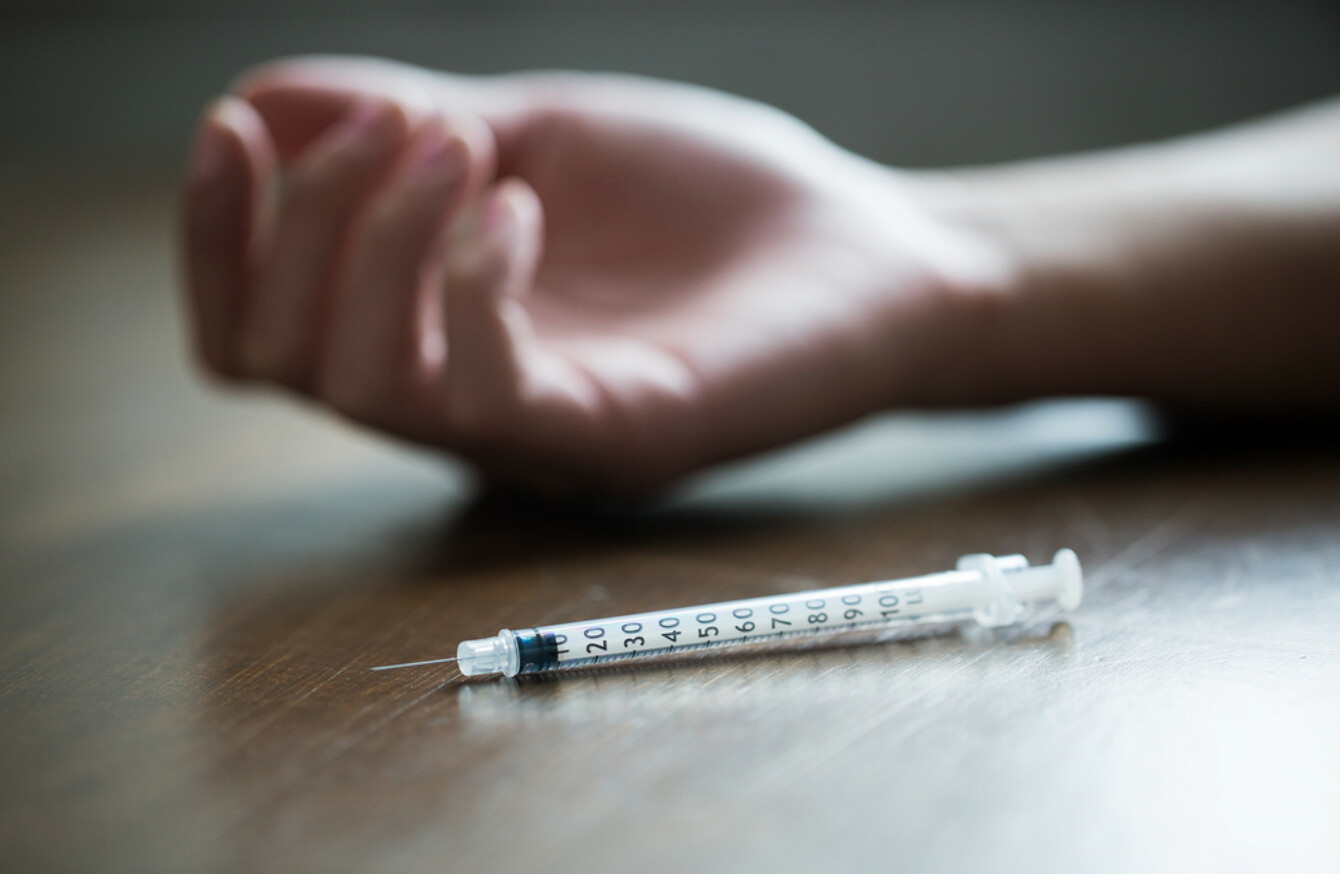 Image: Shutterstock
Image: Shutterstock
JESS SEARS HAS saved a lot of lives since she started working in homelessness services.
The Depaul clinical nurse manager has injected people suffering from overdose with the drug Naloxone on many occasions.
"My first time was when I was working in a drug service in the north inner city where we would often have staff outside the toilets because that could be an area where someone is injecting," said Sears.
"When someone becomes unresponsive we'll need to take off the door, make sure the scene is safe and remove that person to a safe environment and check on them."
Naloxone is a medication that rapidly reverses and restores the breathing of a person overdosing from heroin or prescription opioid pain medications.
"It's very, very easy to administer you just put the person in the recovery position. Luckily this person hadn't stopped breathing," said Sears.
So they were still breathing we didn't need to perform CPR and I administered it into the leg. And within one to two minutes the person will come around.
Naloxone
Naloxone has been available for use by medical professionals for decades.
A 2014 HSE pilot project saw 600 people – mainly frontline workers and family members – trained in administering the drug.
Since then, it has been rolled out for use by frontline workers – like homeless hostel staff – as well as drug users and their families who may not have a medical background.
In Depaul it was rolled out in 2016 among staff.
"We've trained I believe 144 full-time staff at this stage," said Sears, who is responsible for this training.
Naloxone can be injected into the leg and combats overdose for about 20 minutes. It is completely safe to use and has no effect on someone who is not overdosing.
Sometimes, multiple injections are needed depending on the severity of the case.
"We give it as many times as we need to… After two to three minutes if the person isn't responding we give a second dose," said Sears.
"And we continue every two the three minutes until that person wakes up or until the ambulance crew comes and they take up the case.
In our services we've had up to five doses given to a service user before they've come around.
Depaul
Depaul runs a number emergency hostels in Dublin. In total it provides about 200 beds, with many of these being one-night only and "low threshold".
This means that homeless people staying at the shelter can be using drugs or alcohol and still be admitted.
For this reason, having staff trained in administering Naloxone is very important.
Ireland has the third-highest rate of deaths from overdoses in Europe
Over the course of last year, 23 people overdosed while staying at homeless hostels run by Depaul.
In 16 of these cases, hostel staff injected the drug, saving the lives of those involved.
"23 people are alive because of that [drug]," said Sears.
On top of directly saving lives, the programme also helps people to talk openly about drug use and its effects and can reduce stigma.
"By creating the space to talk about Naloxone with people we're reducing the stigma associated with the substance's use and it creates the opportunity for more meaningful intervention around safer use and around their general health conditions," said Sears.
It opens that door without judgement. The stigma is a huge barrier for people accessing healthcare.