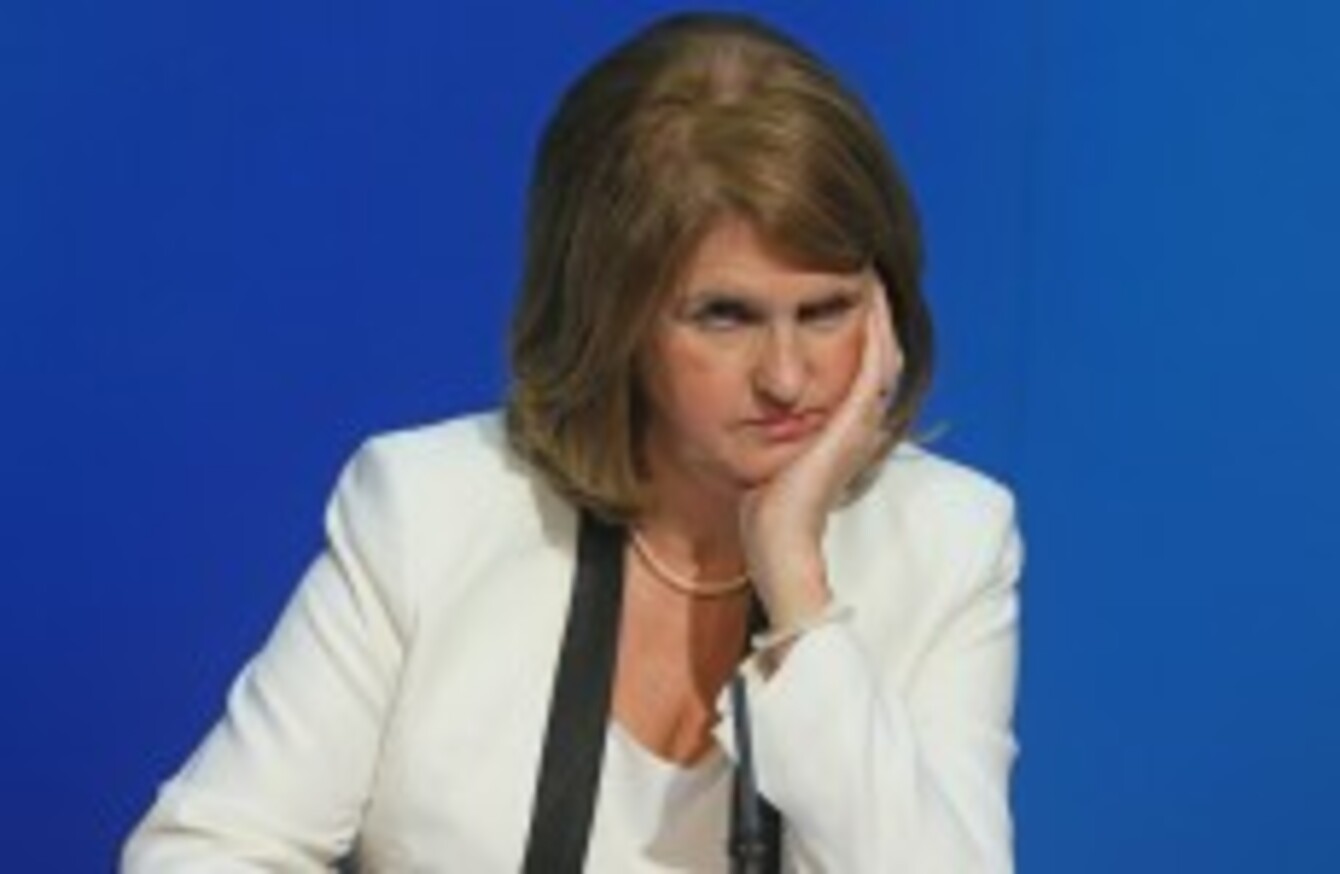 Joan Burton is not impressed at the idea that NAMA will pay bonuses to developers
Image: Niall Carson
Joan Burton is not impressed at the idea that NAMA will pay bonuses to developers
Image: Niall Carson
JOAN BURTON HAS said that the idea of NAMA paying bonuses to developers would be "totally inappropriate" and has told the State's bad bank to "get real".
In a sharp rebuke to the suggestion raised by NAMA chief Brendan McDonagh at the Public Accounts Committee last Thursday, the Tánaiste said the only bonuses she wanted to see paid was the partial restoration of the Christmas Bonus to pensioners and long-term social welfare claimants.
"If they are suggesting that a priority in relation to bonus payments should be developers, frankly, I would be astonished," she told reporters in a pre-Christmas briefing earlier this week.
"There is an issue of priorities here and the priority is the people like our pensioners. I'd say to NAMA on this – get real. "
She later added: "The suggestion that we would put developers in the queue before our pensioners for bonus payments, I mean, I think it's an appalling idea."
Speaking at the PAC last week, McDonagh said that €10 million in salaries to had been paid to 120 developers cooperating with the agency last year, with three earning over €200,000.
When asked if bonuses would be paid, he said that is "something that is under consideration the whole time", but said that the numbers who received such bonuses would be very small. He denied the agency is soft on developers.
Not 'bonuses' but 'incentives'
NAMA later clarified in a statement on Friday evening that there is "no question" of it paying bonuses to debtors, saying the term "bonus" was introduced by a TD.
However the agency did confirm that "incentivisation" could feature if "better-than-expected financial outcomes were achieved by debtors".
A spokesperson said: "If, in the future, debtors achieve these stretch targets, in certain cases, they will retain a small proportion of any excess achieved above target levels. The vast share of any excess will go to NAMA and ultimately to taxpayers if the stretch financial targets are achieved."
Burton said that while it was important that developers were paid a salary as "they are helping to complete much needed development" it was unrealistic to suggest paying them bonuses. However she acknowledged that the agency had only raised it as a possibility.
The Labour leader added: "The restoration of the Christmas bonus is something that has been long sought by pensioners, and we have restored it partially. But to talk about people like developers skipping the queue as it were, I find it totally inappropriate.
"But I don't think they said that. They said in terms of their structures and mandate, they said there was a possibility, but I hope it is so remote that we won't be hearing about it."