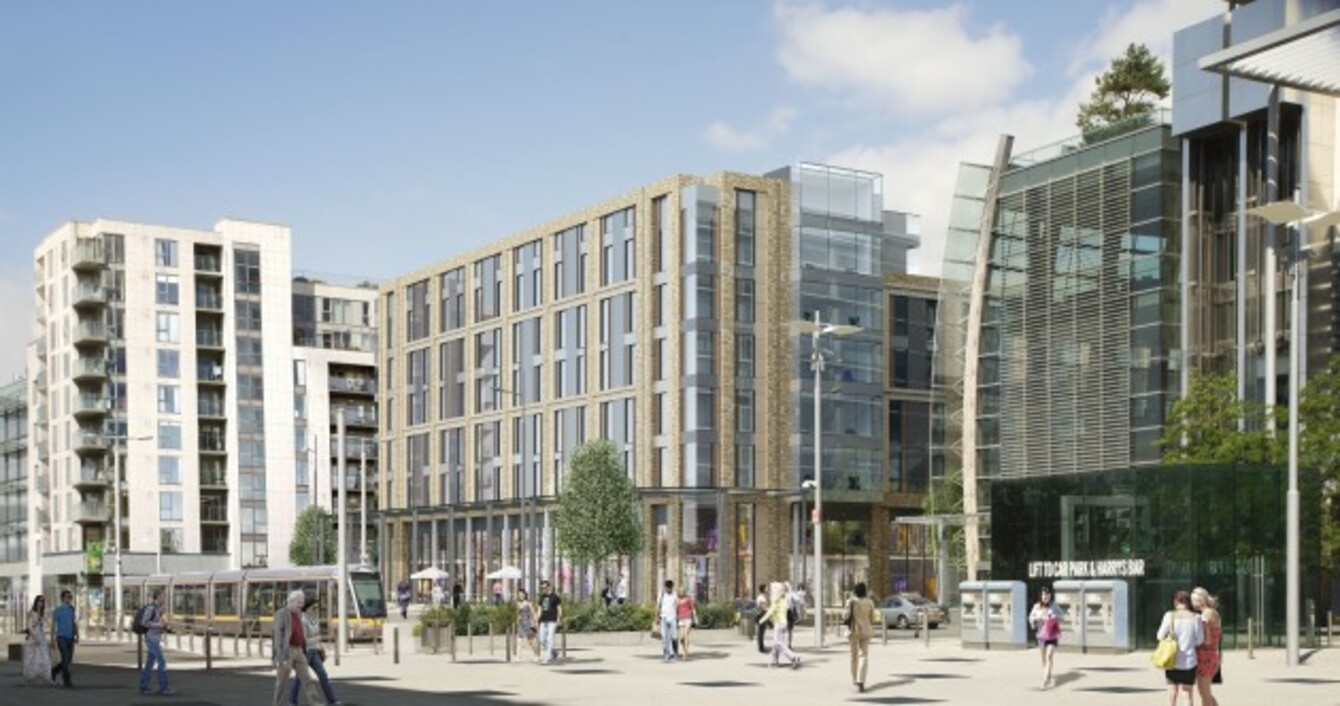 Image: Nama
Image: Nama
A NAMA-APPOINTED receiver is set to build a 970-bed student accommodation in the centre of Dublin.
It will be the largest off-campus facility in Ireland when completed.
The new structure will be situated in Dublin's Docklands area, next to the 3 Arena and Point Village.
Planning permission for the site has been given the go ahead in recent days from Dublin City Council.
Why the Docklands area? 
The site has been chosen due to it being walking distance from the National College of Ireland, Trinity College and the Dublin Institute of Technology. 
It will also have good access to The Point Luas stop, with the Cherrywood, Tallaght and the Gragegorman Student Campus becoming accessible once the Cross City development is completed.
Speaking about the development, Brendan McDonagh, chief executive of Nama, said, "This exciting initiative offers further evidence of NAMA's commitment to developing the Docklands and bringing high-quality residential and commercial projects to the area.
Given the well documented issues of the lack of supply of student accommodation in Dublin this initiative will bring high quality and extra capacity at a time where it is much needed.
What will the buildings look like?
When completed the buildings will be two stand-alone blocks of between six and eight storeys high.
The flats will be divided in clusters of between five to eight sleeping spaces.
Nama has an interest in 75% of the 22 acre area of the Docklands that has been marked for strategic development.
It is hoped that the new facility will help with the accommodation by providing accommodation that students don't have to compete with full-time workers for.
The site is owned by Wintertide Limited (currently in receivership), Nama, and CIE.