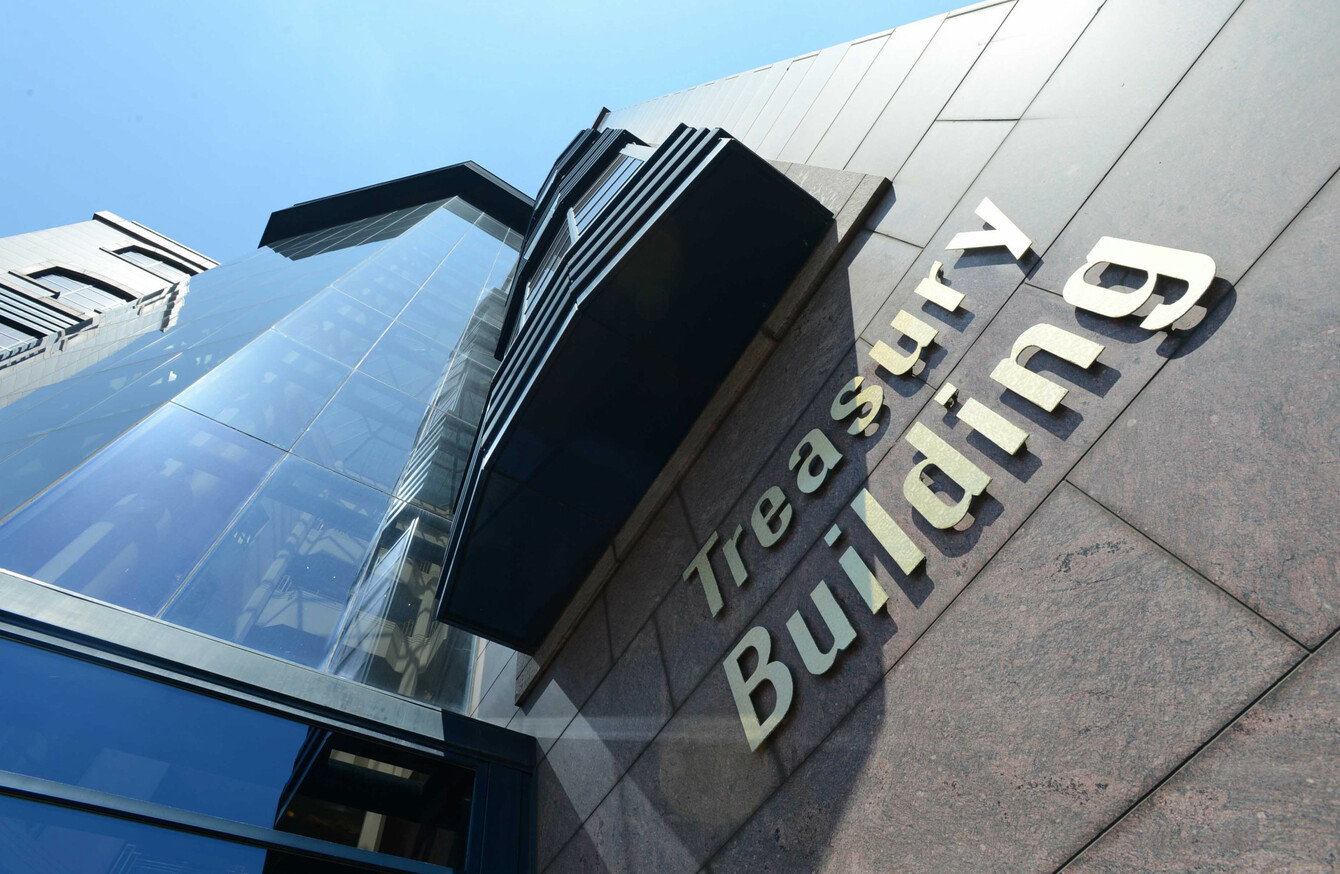 Nama building, Dublin.
Image: Sasko Lazarov/Rollingnews.ie
Nama building, Dublin.
Image: Sasko Lazarov/Rollingnews.ie
Updated 7.35pm
THE GOVERNMENT IS examining the possibility of giving the National Asset Management Agency (Nama) additional powers to build on behalf of the State.
Addressing his Fine Gael colleagues at the party's think-in in Clonmel today, Taoiseach Leo Varadkar said:
"We are examining the possibility of repurposing Nama to develop lands on behalf of the State, to step in where the private sector has failed."
He said the government understands the stress faced by people without a home, as well as those struggling to buy one.
A Fine Gael spokesperson said: "Ireland is grappling with a problem of supply of both public and private housing. This government understands the stress faced by people without a home as well as those struggling to buy one.
The Government is therefore examining a wide range of options on how to increase the supply of both public and private housing. Minister Eoghan Murphy has already flagged a new focus on building social housing in recent weeks along with a wide range of other measures. Further announcements will follow.
"We also know that we have a body of expertise and experience in Nama that has built up over many years. Nama has completed much of the work originally assigned to it."
The spokesperson did stress, however, that no decision had yet been made.
The idea of giving Nama (which was set up to manage distressed assets on behalf of the State during the economic crisis, and which is due to wind down in 2020) new powers has been floated before.
Last month, Fianna Fáil spokesperson on Housing Barry Cowen said the government should utilise Nama to help deliver new social housing, adding that it should be reconstituted by giving it an additional mandate to enable it to manage housing developments on publicly owned sites on behalf of local authorities.
It's believed the government is looking for a way to borrow off the general balance sheets and that Nama could achieve this.
There had been speculation that the government might set up a new housing agency or quango, similar to that of Irish Water, but this has been ruled out by Housing Minister Eoghan Murphy.
This is the latest in a series of measures to be announced in the coming weeks to deal with the housing, homelessness and rental crisis.
In addition to the government looking at reconstituting Nama, changes to planning regulations are also on the way to make it more affordable to build in towns and cities and make it more affordable for people to buy homes, according to Varadkar.
The housing minister made a raft of announcements at last week's housing summit, and yesterday, it was revealed that the re-introduction of bedsits is also being considered.
The government also plans to roll out of the Deposit Protection Scheme, and to crack down on landlords that retain deposits from renters.
The Taoiseach's speech touched on a number of issues such as the future of the party, healthcare, and his idea of Ireland being a "Republic of Opportunity" – which he said is "not a slogan or empty PR".
"It is a way of thinking about how to improve people's lives and we're only getting started," he said.
Varadkar said he wanted every citizen to achieve whatever they wanted, adding that "aspiration" and "ambition" should not be "dirty words".
In relation to the Budget, Varadkar said it will benefit middle-income earners.
Referencing the health budget, he said the HSE now has the largest budget in Irish history. As the government invests more money, he said he would be expecting more accountability.