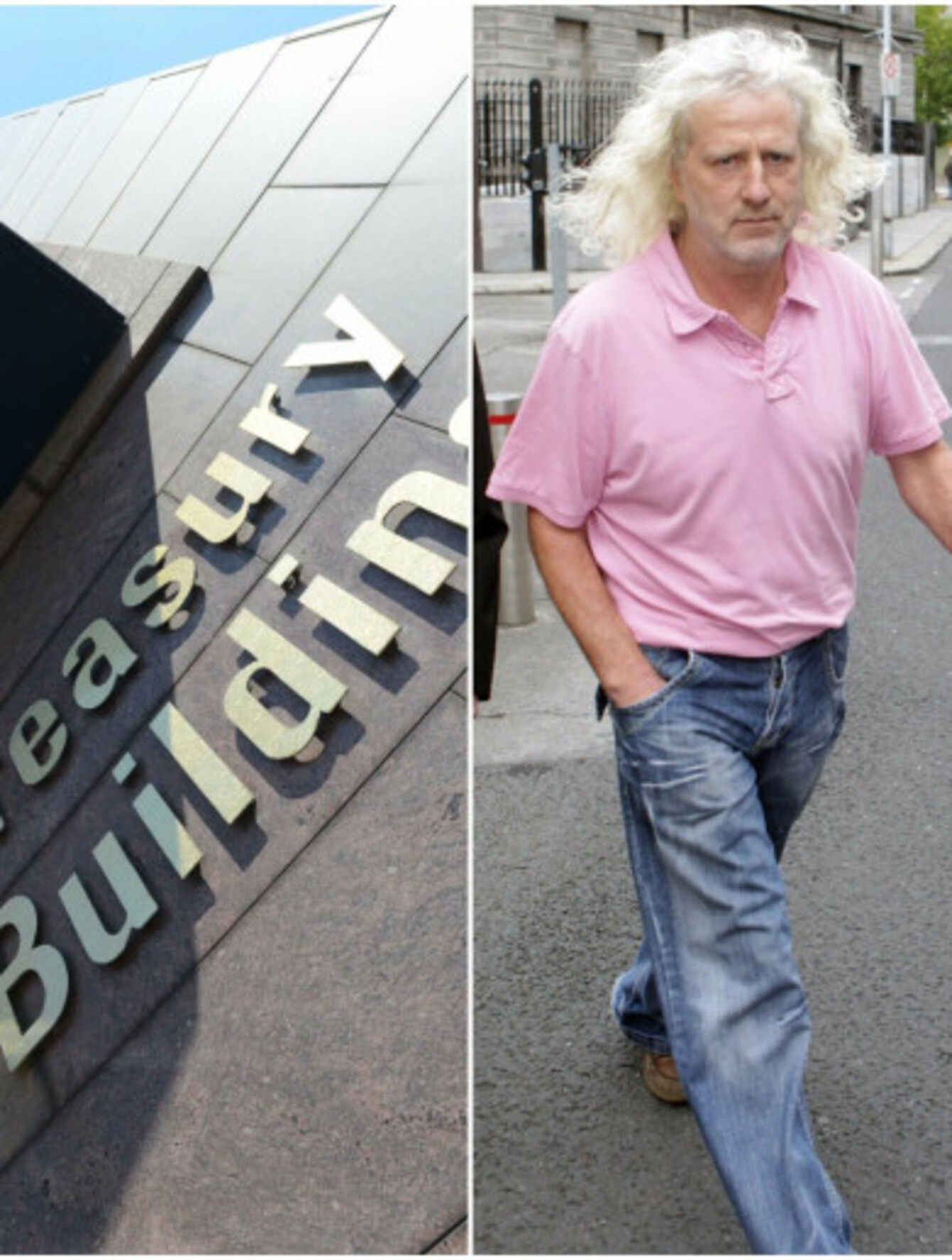 Nama headquarters (left) Mick Wallace TD (right)
Image: Press Association
Nama headquarters (left) Mick Wallace TD (right)
Image: Press Association
WEXFORD TD MICK Wallace has criticised the lack transparency and accountability within organisations under the Freedom of Information Act remit.
While he said he sometimes gets satisfactory answers from government departments and State agencies he submits requests for information to, oftentimes he does not.
The Independents4Change TD has long-campaigned against the lack of transparency of Nama, and has made a series of allegations about the workings of the agency.
Last year, Wallace launched a website, Namaleaks, which he said is an anonymous whistleblowing platform encouraging people to share information about the agency.
Speaking in the Dáil this week, he said:
"Recently a while back, I put in a freedom of information request about NAMA's freedom of information system to see how it works on a day-to-day basis. Pádraig Corkery, the freedom of information manager in NAMA, on a request I put in on Project Eagle stated:
The freedom of information is from Mick Wallace, so I am trying to close off any angles of attack in advance.
"That does not sound like a State agency that is interested in transparency and accountability," he told the Minister for Finance and Public Expenditure Paschal Donohoe.
Freedom of Information 
The Freedom of Information Act obliges government departments, the Health Service Executive (HSE), local authorities and a range of other public bodies to publish information on their activities and to make the information they hold, including personal information, available to all citizens.
Previously, each individual FOI request cost €15 but the law was changed to ensure all requests are now free of charge. However, search and retrieval fees (which are applied if there is a lot of work needed to carry out a request) still apply.
The 2014 Freedom of Information Act was "heralded as ground-breaking and progressive legislation", Wallace said this week.
"At the time, we pointed out many problems with it, but they were obviously ignored. It is three years since the Act was put in place and these problems have now come to fruition in many areas and practice," continued the Independent 4 Change TD.
Giving another example, the TD said he also put in a request to the Central Bank about the Ulster Bank global restructuring group and all emails regarding it from 2016 to the present day.
#Open journalism No news is bad news Support The Journal

Your contributions will help us continue to deliver the stories that are important to you

Support us now
Charged for information
"It charged me €250 to retrieve information. When the Act was introduced in all its glory by the former Minister, we were told we were getting world-class legislation and it was the best thing since fried bread.
"I believe the minister should have another look at the legislation. It is not perfect and could be improved in the interests of transparency and accountability, as well as the public interest," he said.
Donohoe said the Freedom of Information Act 2014 introduced a "modernised, consolidated, restructured and more accessible system". While he said commercial State bodies operating in a competitive market are subject to freedom of information, their private counterparts are not.
"I am satisfied that the reasons for the full or partial exemptions stand and are consistent with the public interest. I hope the deputy will acknowledge 600 bodies are now encompassed by this legislation," added the minister.
He said decisions of refusal or partial granting of requests made by some semi-State agencies is often based on whether making the information available would cause commercial difficulty for the organisation and tendering processes, adding that "commercial sensitivity" also plays a role in the decision-making process.