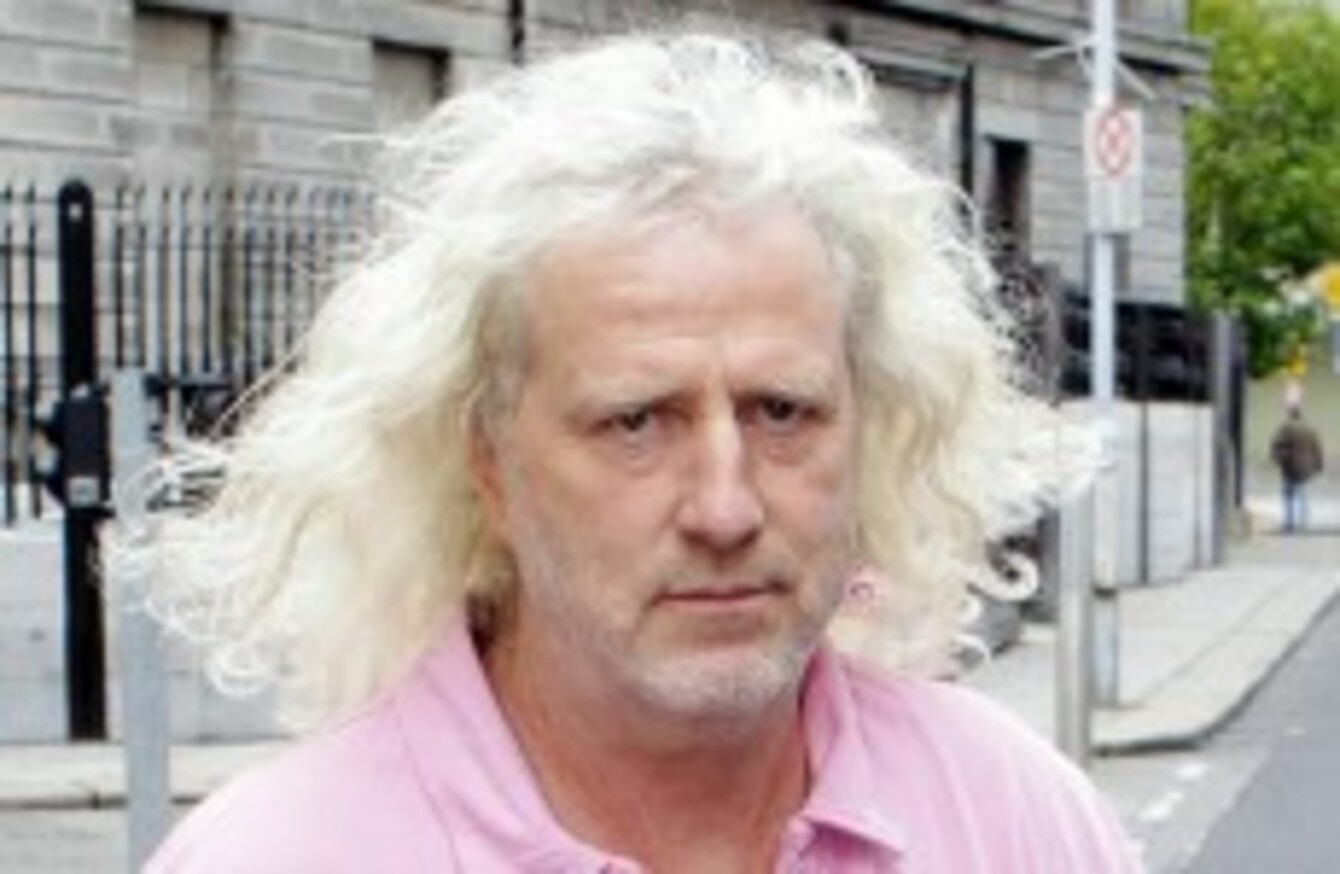 Image: PA WIRE
Image: PA WIRE
POLICE IN NORTHERN Ireland have launched a criminal inquiry into the sale of Nama's NI property portfolio.
In a statement this evening, the PSNI said the investigation comes off the back of concerns raised about the sale of the 850 properties, as well as the "recent claims made in the Irish parliament by independent TD Mick Wallace".
"We believe that there is sufficient concern in relation to potential criminal activity, surrounding this property deal, to instigate an investigation," ACC Kerr from the Crime Operations unit said.
The force says it is engaging with a number of other national and international law enforcement partners "to consider how best to take forward this investigation".
Yesterday, an assembly committee in Northern Ireland discussed allegations that a politician could have benefitted from the sale of the property portfolio to the tune of £7 million.
Wallace made the claims in the Dáil last week, telling TDs the portfolio, Project Eagle, was sold for €1.5 billion to US private equity firm Cerberus despite having been worth €4.5 billion.
He said an audit of a legal firm involved in the process revealed that £7 million ended up in an Isle of Man bank account and this was "reportedly earmarked for a Northern Ireland politician".
The politician in question has not been named.
More questions
The Public Accounts Committee is also due to examine the sale of the Northern Ireland assets during a hearing tomorrow.
Discussions with chairman Frank Daly and chief executive Brendan McDonagh will focus on the 2014 sale to US fund Cerberus for €1.6 billion.
PAC chairman John McGuinness says that the committee will question Nama officials on the rationale for selling the properties in one lot:
Committee members will be seeking assurances from Nama officials that the return to the taxpayer was maximised in the sale of these assets. We will explore the chain of events leading to the withdrawal of Pimco in March 2014, one of only three bidders that had made the shortlist.
"With just Cerebus and another bidder, the Committee will want to get an understanding of how the process worked and whether this was the optimum business approach to achieving the best possible sale price.
"Potential conflicts in the sales of the assets will be explored," according to McGuinness.
"Cerberus hired a US law firm Brown Rudnick to handle the deal," he said ahead of the meeting.
"Browne Rudnick had also been retained by Pimco. Brown Rudnick in turn retained a law firm in Northern Ireland Tughans as local advisor in Belfast. Tughans has a close connection with a Frank Cushnahan, a Northern Ireland businessman who was appointed to a NAMA advisory Committee dealing to the Northern Ireland portfolio.
"Based on what Pimco told NAMA, Mr Cushnahan was in line to receive a third party acquisition fee as part of the payments to be made by Brown Rudnick to Tughans. So this potential conflict of interest will be explored by the Committee in detail with NAMA officials tomorrow."