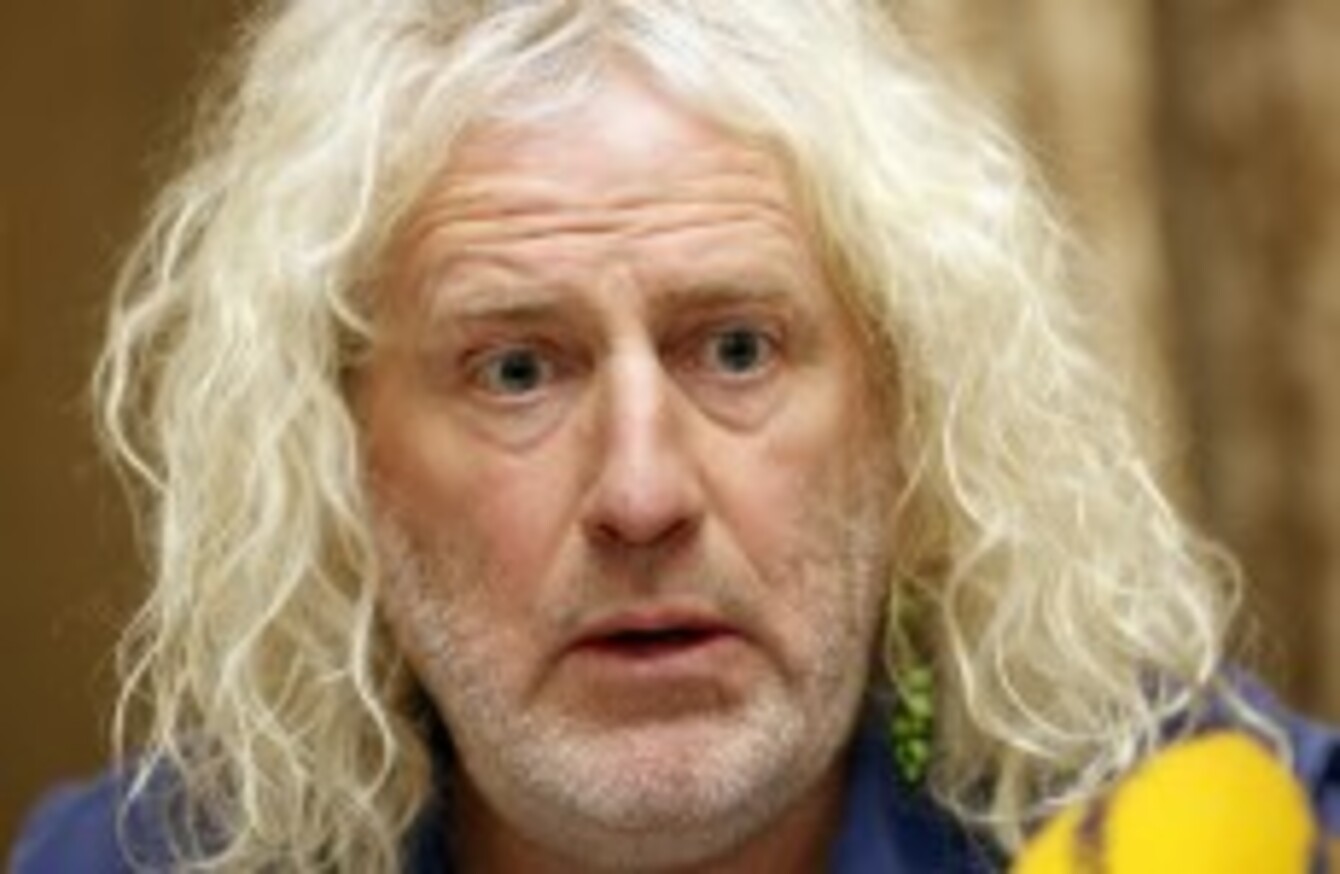 Image: Sasko Lazarov/Photocall Ireland
Image: Sasko Lazarov/Photocall Ireland
Updated 14.48 
ALLEGATIONS BY MICK Wallace TD about the sale of Nama assets were branded as "utterly disingenuous" by top executives today.
The Public Accounts Committee today examined the €1.6 billion sale of Nama's Northern Ireland property loan book, 'Project Eagle'.
Wallace had claimed that the assets were worth €4.5 billion and that Nama could have sold them for 50% of what they were worth.
But Nama's chairman Frank Daly today said that this was "totally unrealistic" with the average value of the loans just 27% of their original value.
He added that the UK's National Crime Agency has in fact looked at the sale and decided that there is no issue with it:
The chief executive and I met the UK's National Crime Agency some weeks ago and provided them with an overview of NAMA and the chronology around the sale of Eagle. It is our clear understanding, based on that engagement, that their investigation is not in any way concerned with the NAMA sale side of the transaction."
"Their focus appears to be very much on the purchase side and what may or may not have taken place in Northern Ireland," he said.
Daly also took issue with media reports he said were "without foundation" and said that anyone who uses privilege to make claims of wrongdoing should pass on "accurate and reliable" information to NAMA.
Today's PAC hearing began with discussions about the decision by Finance Minister Michael Noonan to provide hundreds of pages of documents to the PAC last night.
PAC chairman John McGuinness made reference to documents the committee received from Finance Minister Michael Noonan last night.
These documents, he said, 'ran to hundreds to pages' and gave committee members no time to look over them them before today's meeting:
Last night at nine o'clock the minister, Michael Noonan, wrote to the committee and presented 41 documents, running to hundreds of pages, which relate to Nama's Northern Ireland Advisory Committee and its interaction between the minister both here and in Northern Ireland dealing with Nama related issues.
"No advance notice was given to the clerk that such information was being made available," McGuinness said, describing its timing as "deeply frustrating".
"It goes against good practices of accountability," he said.
Reacting to the release of the information by the minister, Sinn Féin's Mary Lou McDonald said that the timing "feels like a manoeuvre".
"There's no issue with documents being published, it's correct and proper," she said. "The issue is a matter of the timing and the motivation of the timing.
I do think it's important to say that this feels like and looks like a manoeuvre by the minister via his officials in advance of the meeting."
McDonald added that she believed Michael Noonan should appear before PAC, as should Northern Ireland First Minister Peter Robinson.
Interference 
McGuinness also made reference to what he said was an effort to interfere with the work of the committee.
#Open journalism No news is bad news Support The Journal

Your contributions will help us continue to deliver the stories that are important to you

Support us now
He added that the committee has been cautioned about the individuals that they are to consider bringing before them and that they've been told that "any aspect of criminality is a matter for the guards".
Independent Alliance TD Shane Ross said that such a warning – reminding them about their standing order – was unnecessary. He then looked towards a civil servant who he says was in the gallery, claiming that he didn't need to be there.
I don't think this committee needs a civil servant to come in here to tell us that, we knew that. I don't think this committee needs a civil servant sitting in the gallery, watching what we're doing either. I don't understand what he's doing there.
"If that's meant to intimidate us it doesn't," he added.
Fine Gael's John Deasy defended the timing of the release of he documents from Noonan, saying that it can't be categorised as "an attempt to frustrate the committee".
Speaking later during the hearing, the Sinn Féin chair of Northern Ireland's Finance Committee Daithí McKay said that the reluctance of Nama to appear before the committee is 'frustrating'.
Both McKay and PAC members noted that Wallace has chosen not to appear before them.
Comments are closed on this article because of ongoing legal proceedings