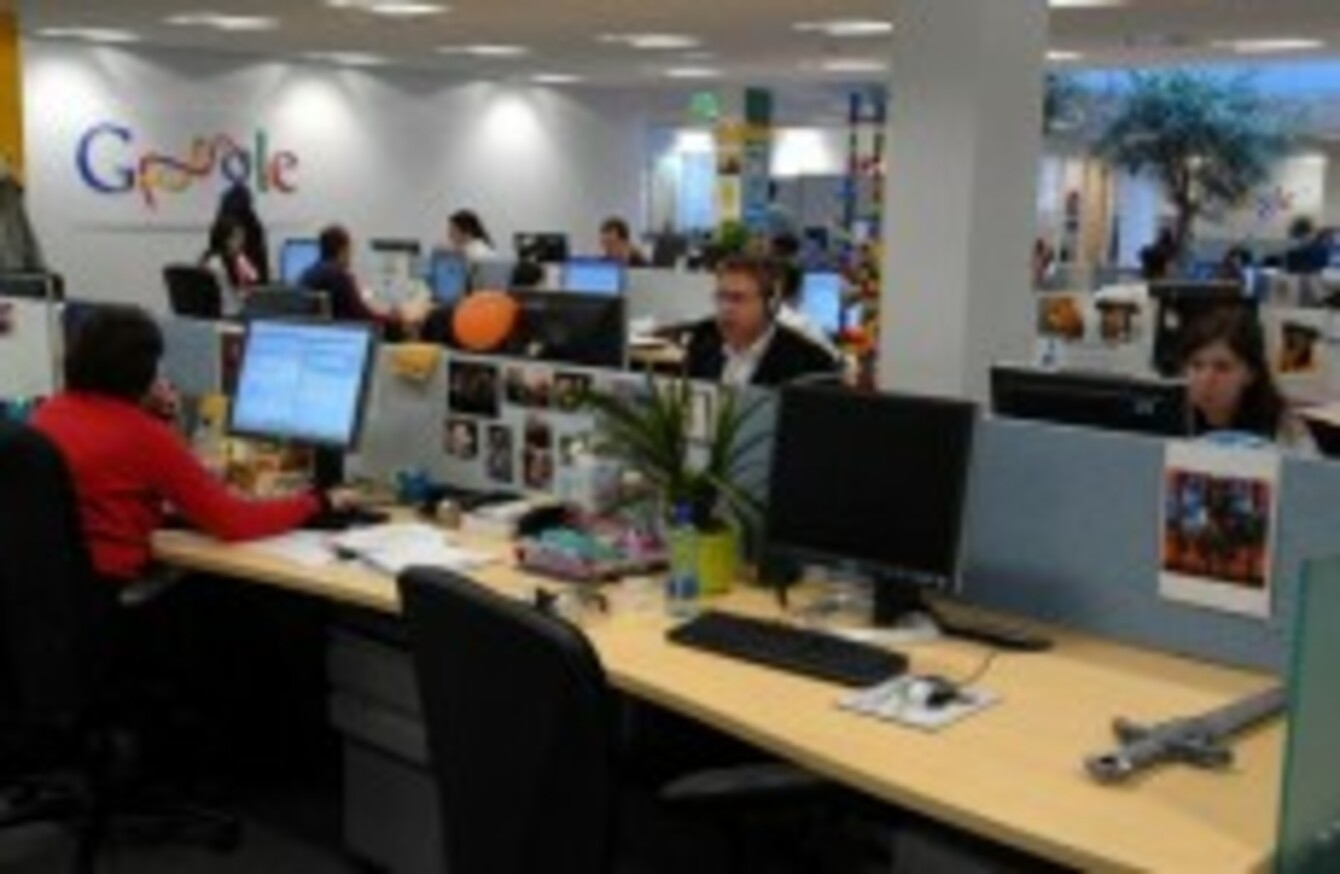 The Google Dublin offices.
Image: JOHN COGILL/AP/Press Association Images
The Google Dublin offices.
Image: JOHN COGILL/AP/Press Association Images
NAMA HAS HIT back at a Sunday Independent article about its business dealings, calling it both "misleading" and "inaccurate".
In a strongly worded statement, the National Asset Management Agency warned against spreading "damaging and unfounded stories" as it increases pressure on debtors.
The report, published on the front page yesterday, alleged that NAMA's "lack of urgency" could have cost Ireland more than 230 jobs.
Writing in the Sunday Independent, Ronald Quinlan and John Drennan detailed how a €100 million Google investment in a new data centre could have been lost to Stockholm were it not for the intervention of the Minister for the Environment Phil Hogan.
NAMA had been bickering with South Dublin County Council over the provision of water pipe connections and sewerage services at Profile Park in Dublin 22, according to the report.
Google allegedly gave the park's developer two hours to sort the matter out back in August last year. After contact had been made with Hogan, the issues were effectively dealt with at a meeting between council officials, the IDA and the company.
However, the debt collectors claim that the newspaper made "no effort" to check the allegations through NAMA's press offices before the story was published.
"No opportunity was afforded the agency to reject the allegations being made," added the group.
The facts of the situation are that NAMA actions were crucial to resolving a number of issues that NAMA inherited which would have prevented the jobs being created including settling a Court action over rights of way involving an adjoining land owner and settling outstanding development levies owed to South Dublin County Council."
NAMA says that its actions ensured that services and access were provided for more than 70 acres of land and will allow for another high tech computing operation to proceed, creating additional employment.
The agency insists that its relationships with South Dublin County Council and the IDA remain "very good at senior levels".
The weekend article comes after the so-called bad bank was accused – by the same newspaper – of putting new Sky jobs in jeopardy. According to those reports, NAMA was insisting that the broadcaster take more space than it required at the Burlington Plaza.
The number of negative stories about NAMA has proliferated in recent weeks. A spokesman yesterday warned against what he called "baseless, critical stories".
We have seen increased efforts to spread unfounded and damaging stories about NAMA by some parties whose sole agenda seems to be to frustrate NAMA in carrying out its responsibilities.

NAMA wants to place it on record that it will continue to be resolute in fulfilling its legislative mandate and will not be swayed by inaccurate and misleading commentary"