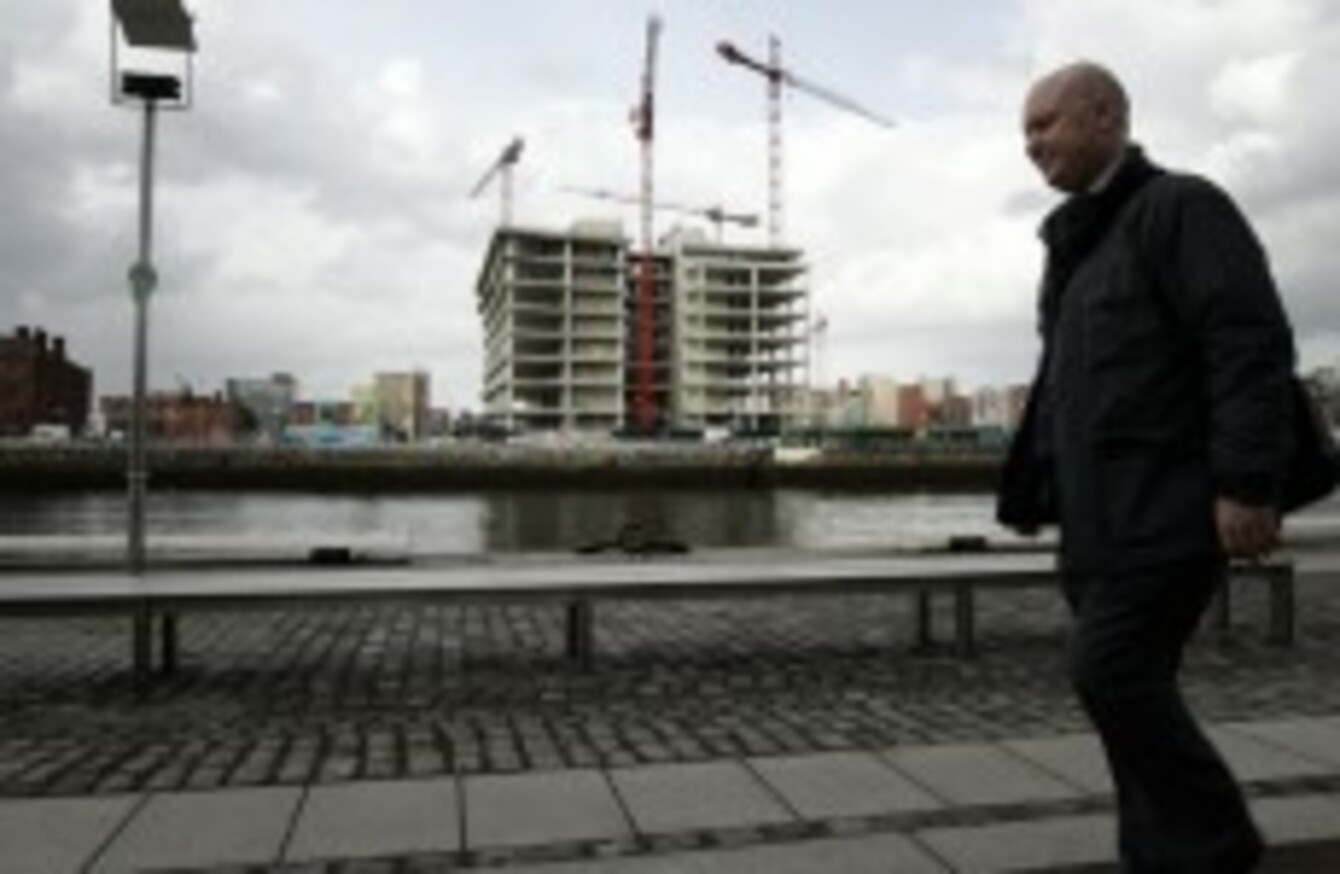 Site on North Wall Quay, Dublin
Image: Mark Stedman/Photocall Ireland
Site on North Wall Quay, Dublin
Image: Mark Stedman/Photocall Ireland
A MAJOR SITE that could accommodate up to 500,000 square feet of office and retail space and 160 new homes in Dublin's Docklands is up for sale.
The National Asset Management Agency (NAMA) has invited interested parties to acquire a long leasehold interest in the key 2.35 hectare site.
The site is situated right next door to the half-built proposed new Anglo Irish Bank Headquarters. That site is currently earmarked for the new headquarters of the Central Bank of Ireland.
The site on the North Wall Quay accounts for 15 per cent of NAMA-linked undeveloped land in the docklands.
The party successful in accquiring the leasehold will have the right to develop, manage and realise the site, with NAMA retaining the freehold interested, which will generate and "maximise its return via a ground rent structure," they said.
NAMA Chief Executive Brendan McDonagh said this is "good news" for the Docklands and good news for NAMA.
It will introduce new investment into the area and open the door for further development in neighbouring sites.There is clearly substantial interest in developing sites in the Docklands now that approval of the SDZ has brought planning certainty and we expect this will be one of the landmark developments that should see the early return of construction activity to the Dublin Docklands.
It is envisaged that the completed development will be similar in size to the commercial footprint of the Spencer Dock development, which includes the Convention Centre.
NAMA will play a number of roles in the Docklands in the coming years, including releasing sites for investors to develop and providing direct funding to debtors and receivers to support commercial and residential development.