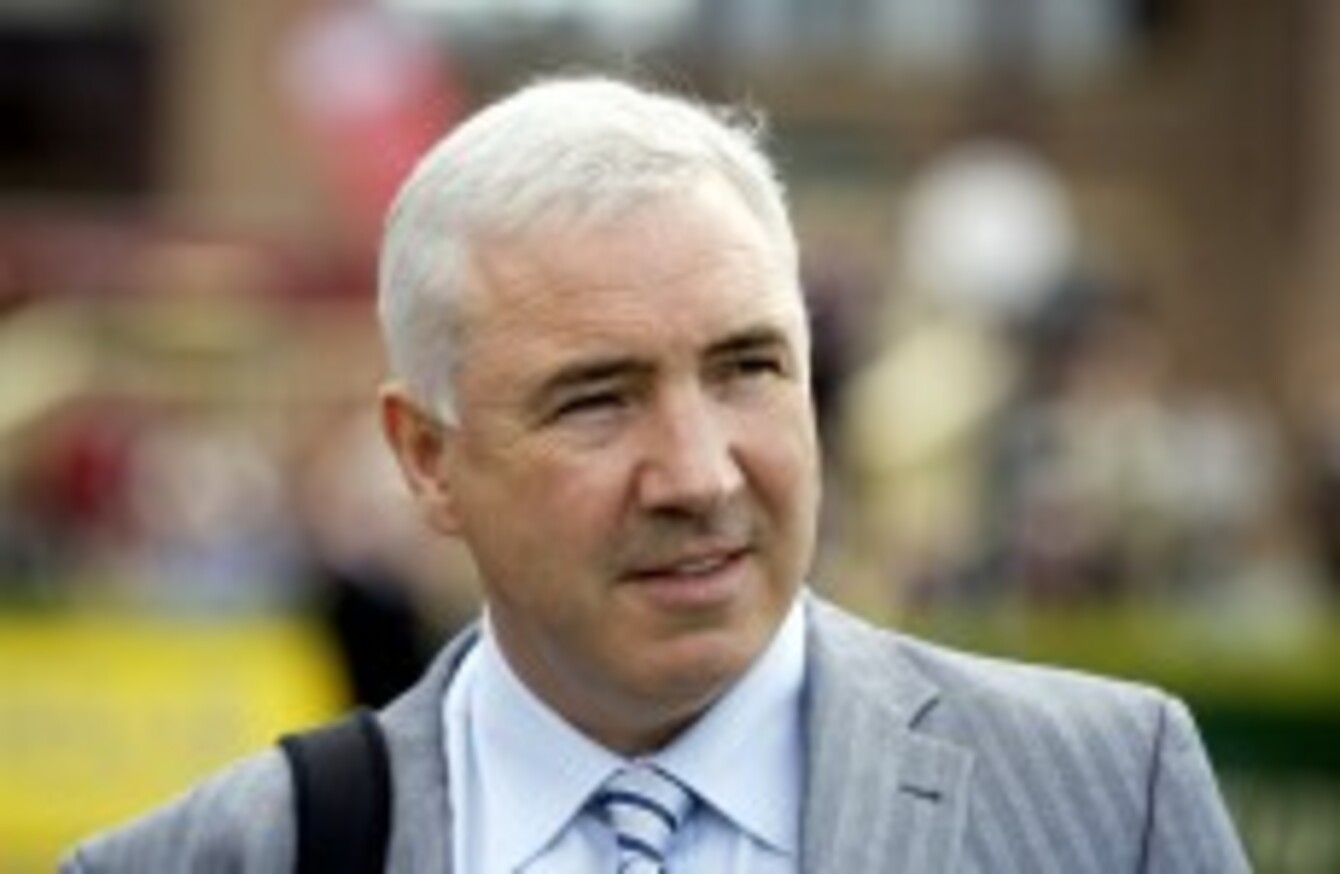 Image: Graham Hughes/Photocall Ireland!
Image: Graham Hughes/Photocall Ireland!
IN THE LATEST development in Ireland's boom-and-bust property development saga, the National Asset Management Agency is trying to stop Seán Dunne from being discharged from bankruptcy in the US.
In a 27-page legal complaint filed with Connecticut's District Court on Monday, NAMA has asked for any such discharge to be blocked because the defendant made false oaths during bankruptcy proceedings, and in the years prior to his petition, transferred, removed and concealed interests in assets, monies and property.
Attorneys for NAMA believe Dunne made misstatements "deliberately, fraudulently and with reckless indifference to the truth".
According to the filing, the false statements and omissions relate to Dunne's business transactions, estate and discovery of assets, as well as his business dealings and the existence and disposition of property.
A discharge is required under US bankruptcy law to allow a "fresh start" for debtors. In Dunne's case, it would see him walk away from debts of more than €700 million. The complaint includes a line from an email sent by Dunne to NAMA on 9 November 2010 which stated:
It is not a secrete [sic] that I like every other property developer in Ireland is [sic] seeking work and development opportunities outside of Ireland.
The now Connecticut-based, Irish citizen filed for bankruptcy in America in March. His first meeting with creditors was held last month and, according to NAMA, he made 29 ommissions, misrepresentations and concealments on that day – 19 June – including:
failing to disclose that he was directing operations at the Lagoon Beach Hotel – or that he was an owner, shareholder, director, officer and/or operator – during the six years preceding his filing;
repeatedly denying transferring anything other than small birthday or holiday gifts in the four years before the petition. He had transferred his interest in income from an investment property in Dublin to his wife. He also transferred furniture and fixtures to his wife in 2010;
claiming his Dublin 'home' was in receivership. He later admitted this was not true;
stating that he resigned a directorship in 2010 because his wife Gayle Killilea wanted to have her own financial affairs totally independent of her husband. NAMA says the couple's affairs are "completely intertwined".
fudging his income and expenses statement;
failing to disclose he transferred property to his wife;
ommitting details relating to properties and the receipt of rent monies (into his wife's account) from the South African government that leases a residence for its ambassador;
testifying that he was not involved in the acquisition of the 38 Bush Avenue, Greenwich Connecticut property when in fact he was  extensively involved with the acquisition.
Under law, a debtor cannot be discharged from their debts if they knowingly make false statements, NAMA's legal team claim. NAMA has used its subsidiary, the National Asset Loan Management (NALM), to lodge the complaint.
The objection to the discharge is likely to cause significant delays for Dunne's bankruptcy bid. He had hoped to walk away from his debt pile in a manner of months due to America's more lenient regime.
Back in Ireland, NAMA had won a €185 million judgement against Dunne, making it one of his main creditors. Another of its creditors, Ulster Bank, is trying to ensure Dunne is declared bankrupt in Ireland, as well as the US.