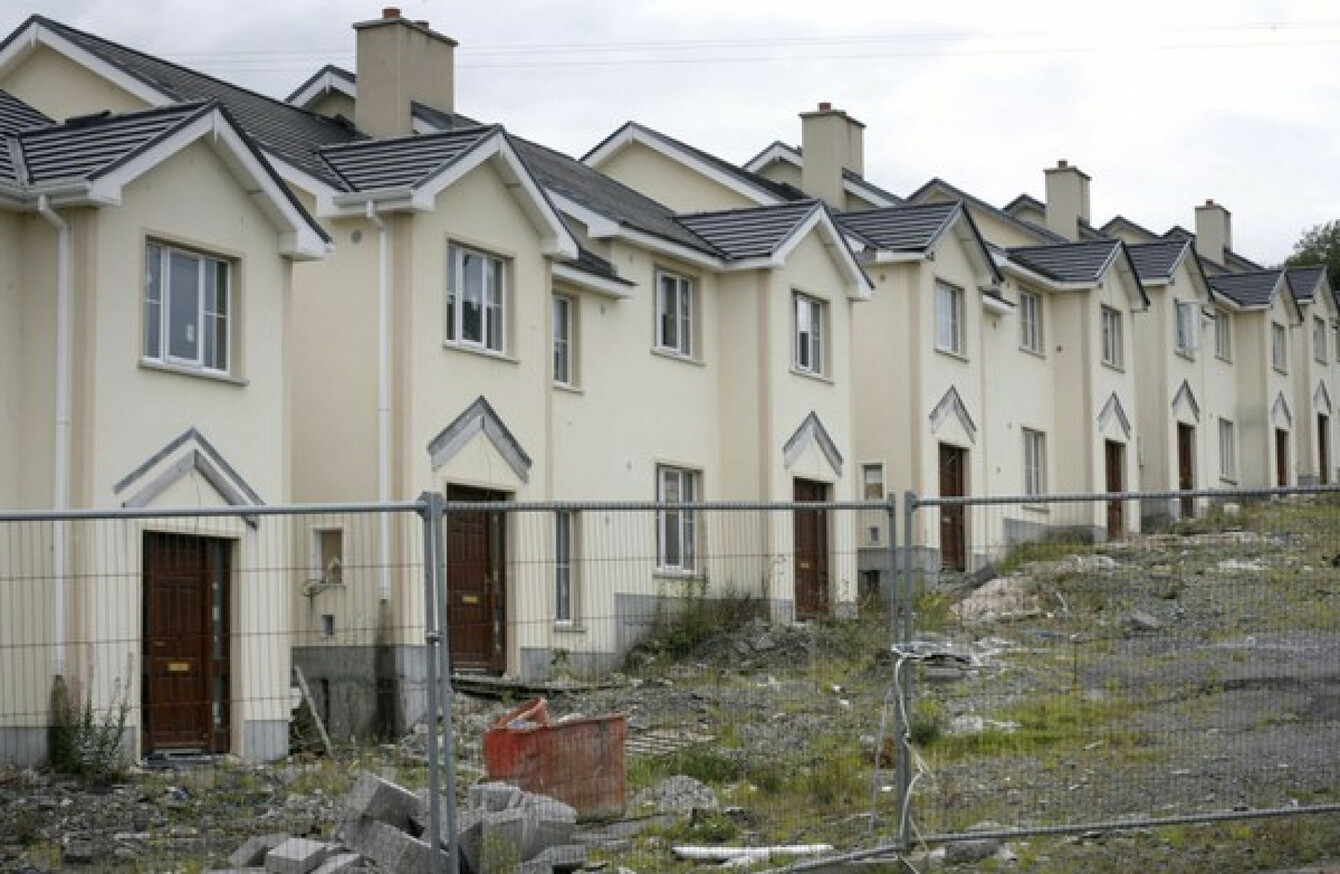 Image: Mark Stedman
Image: Mark Stedman
EIGHT YEARS ON from having a collection of 335 unfinished housing estates on its books, Nama has just six remaining.
Speaking at the launch of Nama's annual report today, chief executive Brendan McDonagh said a study from 2010 revealed that there were approximately 1,500 of the, so-called, ghost estates in the country.
The National Asset Management Agency had exposure to 335 of them. The annual report reveals that the overall number has been reduced to six.
"Unfinished housing estates was the most topical issue back in 2010, 2011 and 2012. There was not a week where we were not getting complaints about unfinished estates," McDonagh said.
Two of the remaining estates are in Wicklow, another two are in Cork and the remaining two are in Galway and Donegal.
Finance Minister Paschal Donohoe said:
At one point the status of our unfinished estates was one of the glaring signs of the scars of the collapse of our construction sector.
He added that the reduction was a sign of the progress that has been made since 2010 and also an indicator of what can be delivered from an organisation like Nama.
Projected surplus increased
The annual report reveals that Nama earned a profit of €481 million last year. The agency also raised its projected lifetime surplus to €3.5 million, an increase of €500 million.
The forecast predicts that when all of its property is gone off its books Nama will have sold it for €9 billion more than it was worth at the time of acquisition.
Last year Nama generated €2.56 billion in cash, including €2.43 billion from the sale of loans and property.
Brendan McDonagh said it was a landmark year for Nama:
We achieved our primary objective of eliminating our €30.2 billion senior debt three years ahead of schedule and we made a strong profit for the seventh year in a row.
McDonagh noted that Nama has approximately 260 debtors remaining. He said that many of them are down to the last site but about 100 of them are "pretty significant debtors".
Some of these debtors have worked with Nama and because of the recovery of the property market they are in a position, that they weren't two or three years ago, to pay us off our debt. And fair dues to them.
The Minister for Finance, Paschal Donohoe, welcomed the announcement that Nama has increased its estimated surplus and said that the agency has played a significant role in Ireland's recovery.
He also added that Nama will not be extended beyond 2020 when it is due to be wrapped up.