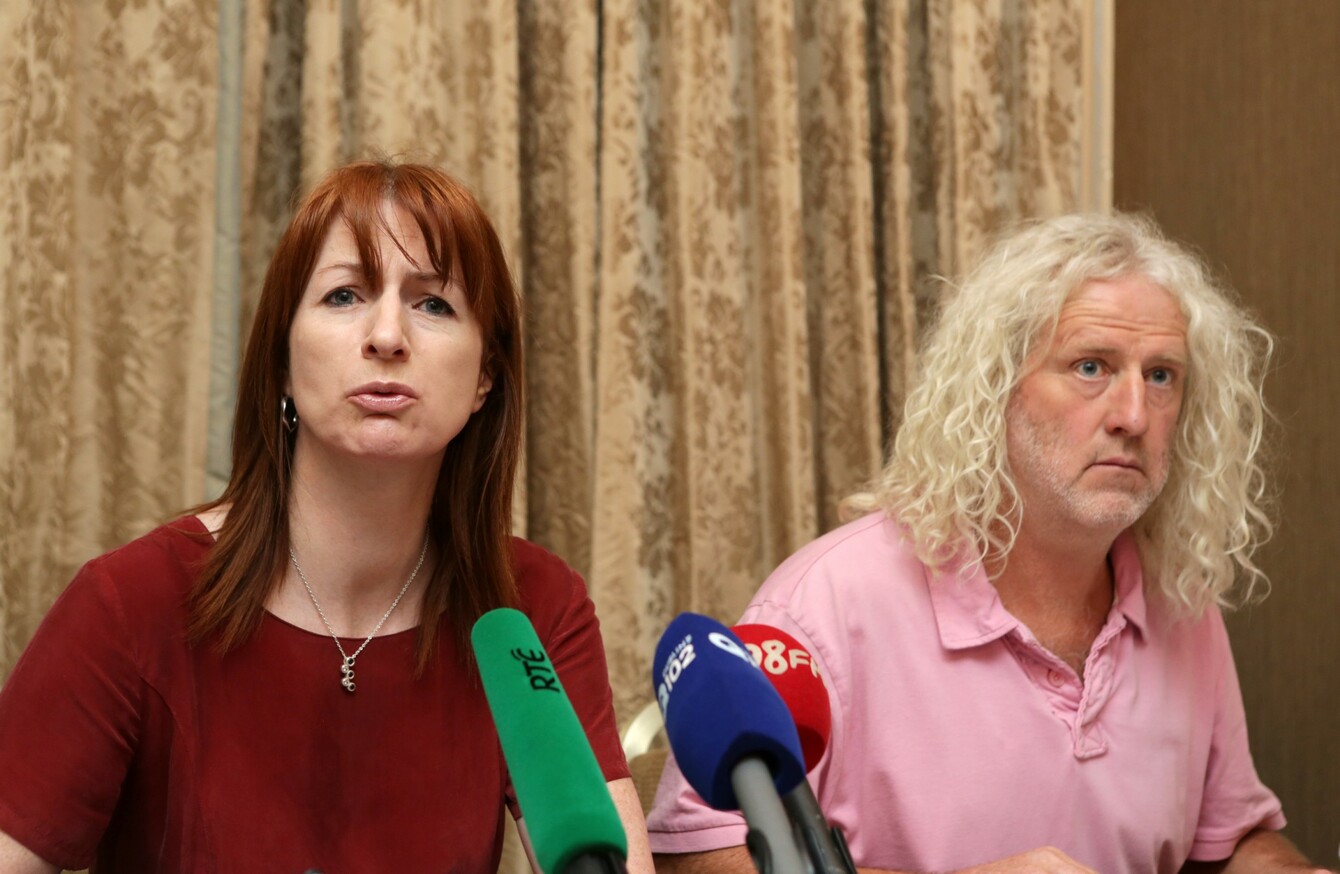 File photo of Daly and Wallace
Image: Sam Boal/RollingNews.ie
File photo of Daly and Wallace
Image: Sam Boal/RollingNews.ie
TDS MICK WALLACE and Clare Daly are among a group of people who have launched a "secure and anonymous" whistleblowing website: Namaleaks.
In a statement issued today, Wallace said the website "will allow for anyone who has been unfairly treated or who has witnessed poor practice by Nama, or by any investment funds currently operating within Ireland, to securely and anonymously deliver information relating to same".
Nama was set up in 2009. It took on billions of euro worth of property development loans. Questions have been raised about its practices, particularly in relation to its Northern Ireland loan book.
In his statement, Wallace said namaleaks.com is "the first of its kind in Ireland, both in terms of security and anonymity".
The Independents4Change TD said the website was created with the assistance of US-based Freedom of the Press Foundation, as well as experts who work closely with whistleblower Edward Snowden.
There are several ways to contact namaleaks.com, depending on the level of security and anonymity you require. You can communicate and deliver information/documents via encrypted email or encrypted mobile text … If you wish to remain completely anonymous, namaleaks.com provides instructions on how to set up an anonymous email account in order to contact us.
This project is also supported by Frank McDonald, author and former environment editor of the Irish Times; Julien Mercille, assistant professor at UCD's School of Geography, Planning & Environmental Policy and columnist; and Cormac Butler, an equity and options trader who has previously worked with KPMG and PWC.
"All information received will be checked, cross-checked and evaluated by the team of five [people] as mentioned above, who will utilise any further necessary expertise, before deciding how best to use the information," the statement reads.
'Secret society' 
It continues: "Since its inception in 2009, Nama has, to quote An Taoiseach Enda Kenny, operated as a "secret society".
"Much information has already come to our attention which highlights serious problems in relation to how Nama has operated – there is little doubt but that the best interests of the people of Ireland have not always been served by this State organisation.
Despite the fact that many worrying issues regarding Nama have been brought to the attention of the Government and the Opposition, on the floor of the Dáil, there remains a stubborn reluctance to hold Nama to account, or properly address the serious concerns through a Commission of Investigation.
"Namaleaks.com intends to do what Fine Gael, Fianna Fáil and Labour do not want to do, that is, hold Nama to account in the interests of the people of Ireland."
A spokesperson for Nama said they would not be commenting about the website.
A Fianna Fáil spokesperson said the party "believes it is sensible to allow the investigations that are ongoing to be completed before a Commission of Investigation is commenced".
The ongoing investigations remain at a very sensitive stage. We have to be honest and learn from the IBRC inquiry that was initiated over a year ago, but still has not got off the ground due to legal concerns. Deputy Wallace is well aware of the legal challenges.
TheJournal.ie has contacted Fine Gael and Labour for comment.