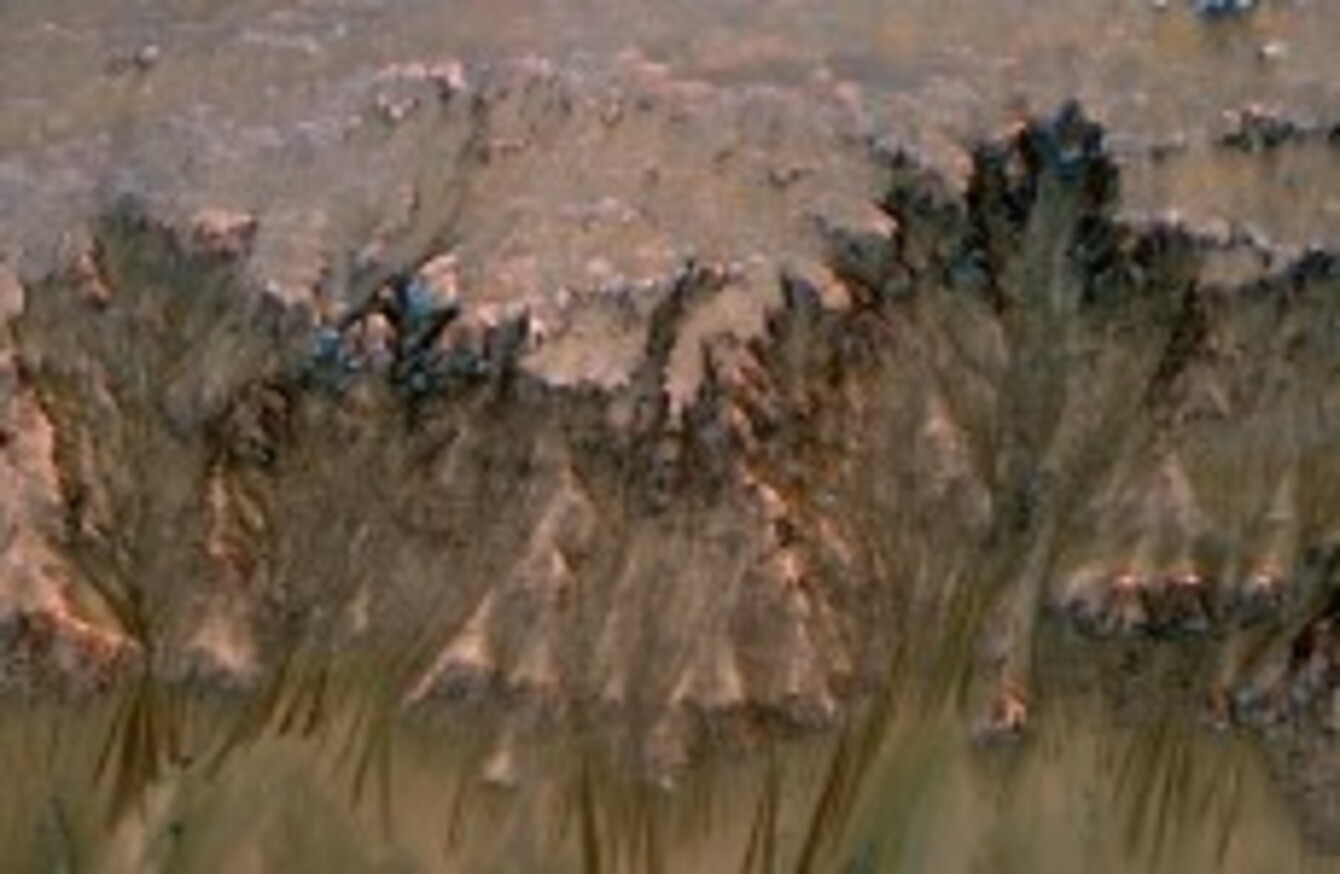 Oblique View of Warm Season Flows in Newton Crater, Mars
Oblique View of Warm Season Flows in Newton Crater, Mars
EVIDENCE THAT WATER may exist on Mars has been discovered by NASA.
It notes on its website that its Mars Reconnaissance Orbiter revealed that there may be flowing water during the warmest months on the planet.
Seasonal changes have been tracked in features on some steep slopes on the planet's southern hemisphere, which scientists believe is caused by the flow of briny water.
NASA Administrator Charles Bolden said that this discovery "reaffirms Mars as an important future destination for human exploration".
Lisa Pratt, biogeochemist at Indiana University, told Reuters that this is the "first chance to see an environment on Mars that might allow for the expression of an active biological process, if there is present-day life on Mars".
Scientists believe that as the areas are too warm for carbon dixide frost and too cold for pure water, the liquid may be brines, which have lower freezing points.
They also said that liquid water on the planet would most likely lie beneath the surface as the atmosphere on Mars is so thin.
This thin atmosphere would lead to the liquid water above ground evaporating.