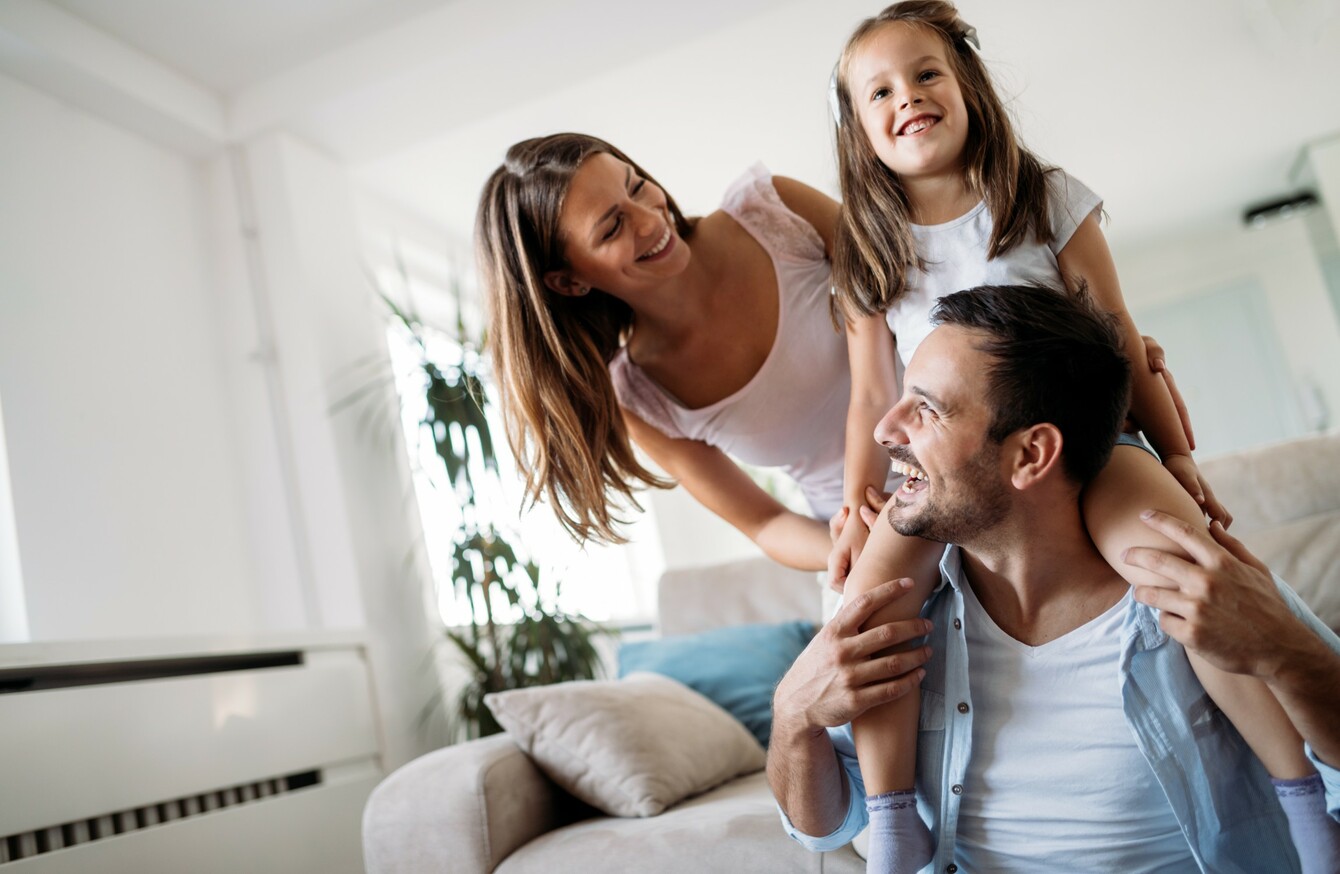 Image: Shutterstock/nd3000
Image: Shutterstock/nd3000
IT'S NO SECRET that children are expensive. From well before they're born, the costs of keeping a child safe, happy and healthy from infancy through childhood can stretch your budget quickly. 
Small costs, like nappies and wipes, as well as big costs, like childcare, add up fast. There are always ways to save, though.
For example, starting November 20th, the National Childcare Scheme will provide the first ever statutory entitlement to financial support for families with subsidies to reduce their childcare costs for children up to the age of 15. Universal subsidies will be available to all families with children under the age of three, providing up to €1040 a year off the cost of a Tusla registered childcare place, regardless of income. 
Applications for the scheme are open now. With money-saving in mind, we asked parents about the small changes they've made that have helped them save money while raising their kids. 
These parents made little adjustments that save them precious funds, helping their family budgets stretch a little further. Here's how. 
Check out charity shops: I get nearly all my baby's clothes in the charity shop. Every few weeks I put up on Instagram my haul from the previous while and my friends actually can't believe what I've picked up! From Ted Baker dresses to lovely wooden toys and books, I've been really lucky with my finds. A lot of the clothes even had tags still on! It's definitely worth the rummaging and also it passes a bit of time on maternity leave, too.
- Valerie Murray
Switch to cloth nappies: The major money-saving change we have made is to use cloth nappies. In fact, we have either been given, or bought the majority of them second hand – making it even more money saving. The initial outlay can be high for cloth nappies, but then that's all you have to buy until they are potty trained. A lot of people shy away from the "poop" aspect, but once you have a baby for any length of time, you quickly get used to all bodily fluids!
- Olly Keegan
Do your weekly shop online: We've started doing our big shop online, meaning we're less likely to pick up some random junk food or items just because it's on offer, and we can search for good deals on the website, getting the best value for money. We would always have eaten out regularly, and while we haven't stopped doing that we've reduced the regularity of it.
- Martha Mernagh
Find a local freecycle Facebook page: We have a local free cycle page which is a great way to pass on things we don't need any more. It's also a good resource get stuff that you might need for babies but which will be outgrown very quickly, like bath seats and stair gates.
- Deirdre McCormack
Buy nappies in bulk: We bargain hunt and we buy nappies in bulk. They'll always be needed, so when any of the big shops have decent deals on, we stockpile. Sizes that are still too big for baby? Buy some to have – there'll always be poop!
- Kathryn Walsh
#Open journalism No news is bad news Support The Journal

Your contributions will help us continue to deliver the stories that are important to you

Support us now
And wipes, too! We bulk buy wipes, they are cheaper in multipacks. This also means you are rarely stuck without, you never want to find yourself in the middle of a poo-storm empty handed!
- Sadbhb Ni Ogain
Make sure to plan ahead: Planning is probably the biggest thing that saves pennies for us. Buying toys early for birthdays and Christmas if you spot them on sale, kids club in the cinema as opposed to prime-time, using rewards programmes like Tesco Boost for Dublin Zoo tickets, and of course, passing back toys and clothes  – we're lucky that we have three of the one gender!
- Juliet Ward
The National Childcare Scheme is another way families can save money while raising kids. The scheme is the first ever statutory entitlement of its kind, and will greatly increase the number of families who can access financial support. It goes live on November 20. You'll need a verified MyGovID to apply online. 
Find out more about how the scheme could help your family at www.ncs.gov.ie, or call the Parent Support Centre on 01 906 8530.