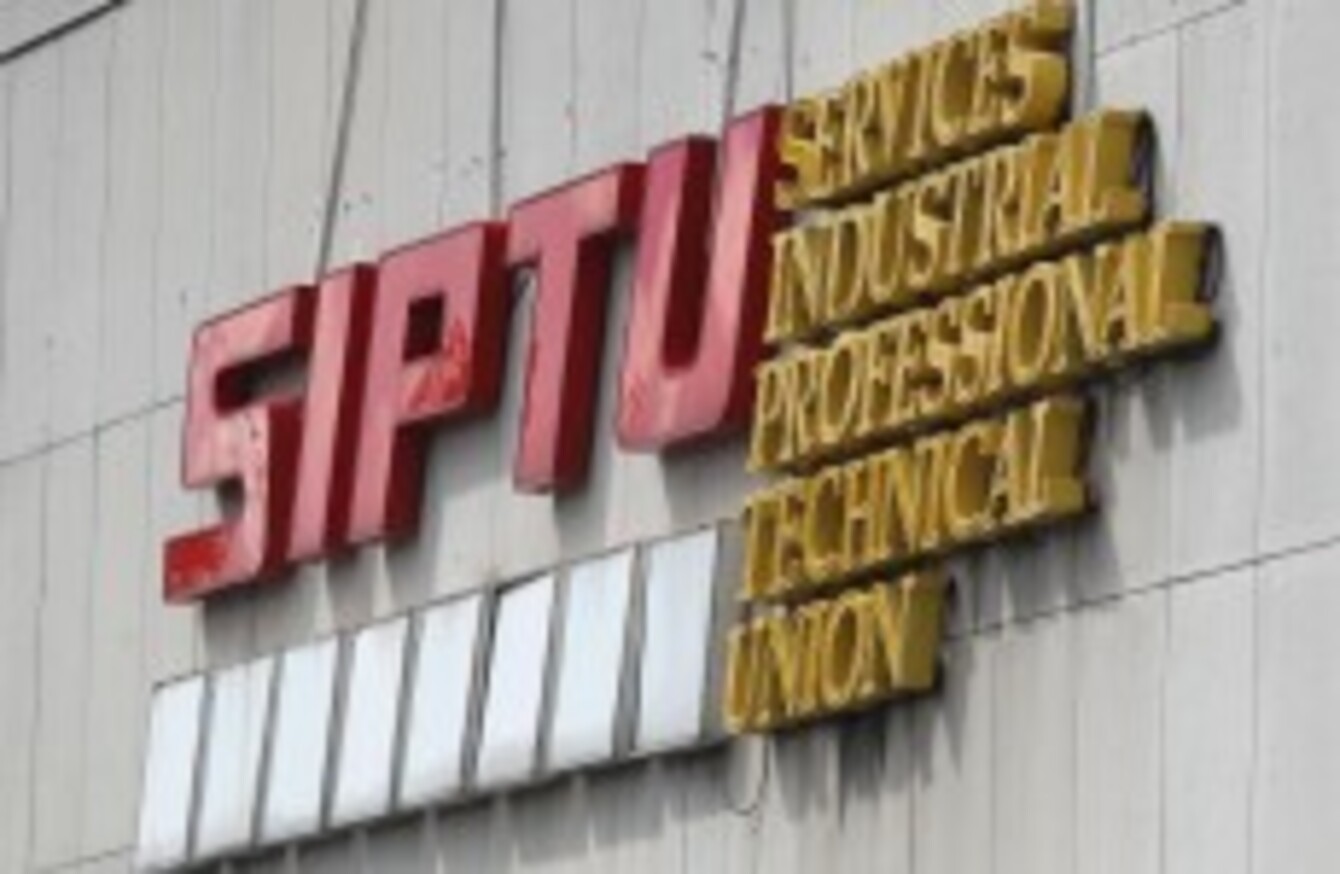 Image: Sam Boal/Photocall Ireland
Image: Sam Boal/Photocall Ireland
Updated 30 October 21.15
AROUND 100 MEMBERS of staff are to undertake industrial action at the National College of Ireland due to what SIPTU describes as a "unilateral breach by the college management of an agreement reached with union members two years ago".
SIPTU sector organiser, Louise O'Reilly, told TheJournal.ie that the industrial action could become a strike, as staff were balloted on this and said they would undertake a strike if necessary.
O'Reilly said the union had spent months negotiating with management before reaching an agreement on the restoration of pay and pensions for NCI members. The negotiation has involved two meetings with the Labour Relations Commission.
"This was unilaterally withdrawn by the college without consultation and with less than 24 hours notice," she said of the agreement. "Our members co-operated with pay cuts and a pension freeze two years ago in order to ensure the long-term financial stability of the college. This two-year period concluded on 31 July and we were informed that pay and pensions would be restored to previous levels."
She said that their members had an agreement with the NCI "but it is refusing to honour this", so SIPTU has been left with no option but to undertake industrial action.
She said that the industrial action is designed to maximise the effect on the college administration and minimise the impact on students.
Around 100 members of staff will be taking part, and will be adhering to a ban on meetings and on the use of personal phones for college business as well as a targeted non-answering of phones during the industrial action.
There will also be a protest by SIPTU members at 3pm tomorrow in NCI.
O'Reilly said they will be monitoring the situation and deciding whether there will be a need to progress to strike action.
A spokesperson from the NCI said that the industrial action followed lengthy negotiations. They added:
The planned industrial action results from the rejection by SIPTU of an offer by college management to restore the pay reduction and pension scheme with effect from August 1 2013. This offer was made on the understanding that further negotiation would then take place around a new model of pay progression to replace the existing incremental scales.
Management believe that there is support amongst staff for this overall offer, but said it was rejected by SIPTU, who represent less than half of all NCI staff.
The college has requested that all matters of pay, pension and pay increments be referred to the Labour Court and are urging SIPTU to reconsider its decision not to partake in this process.
The current situation is that college staff and management have made progress through a difficult economic period.  The college is now in a position to restore the pay reduction to staff and to restore the defined benefit pension scheme at a time when many such schemes are being closed.
The NCI said that the implementation of this is being halted "because SIPTU is insisting that annual pay increments are immediately reinstated as well, while refusing to negotiate on any link between pay increases and performance".  The college believes this "to be a wholly unrealistic position in the current environment".
Lectures are planned to continue as normal for all students and management of the college has urged that no action be taken that will impact on students' academic progress. It said it hopes the dispute is resolved as soon as possible.