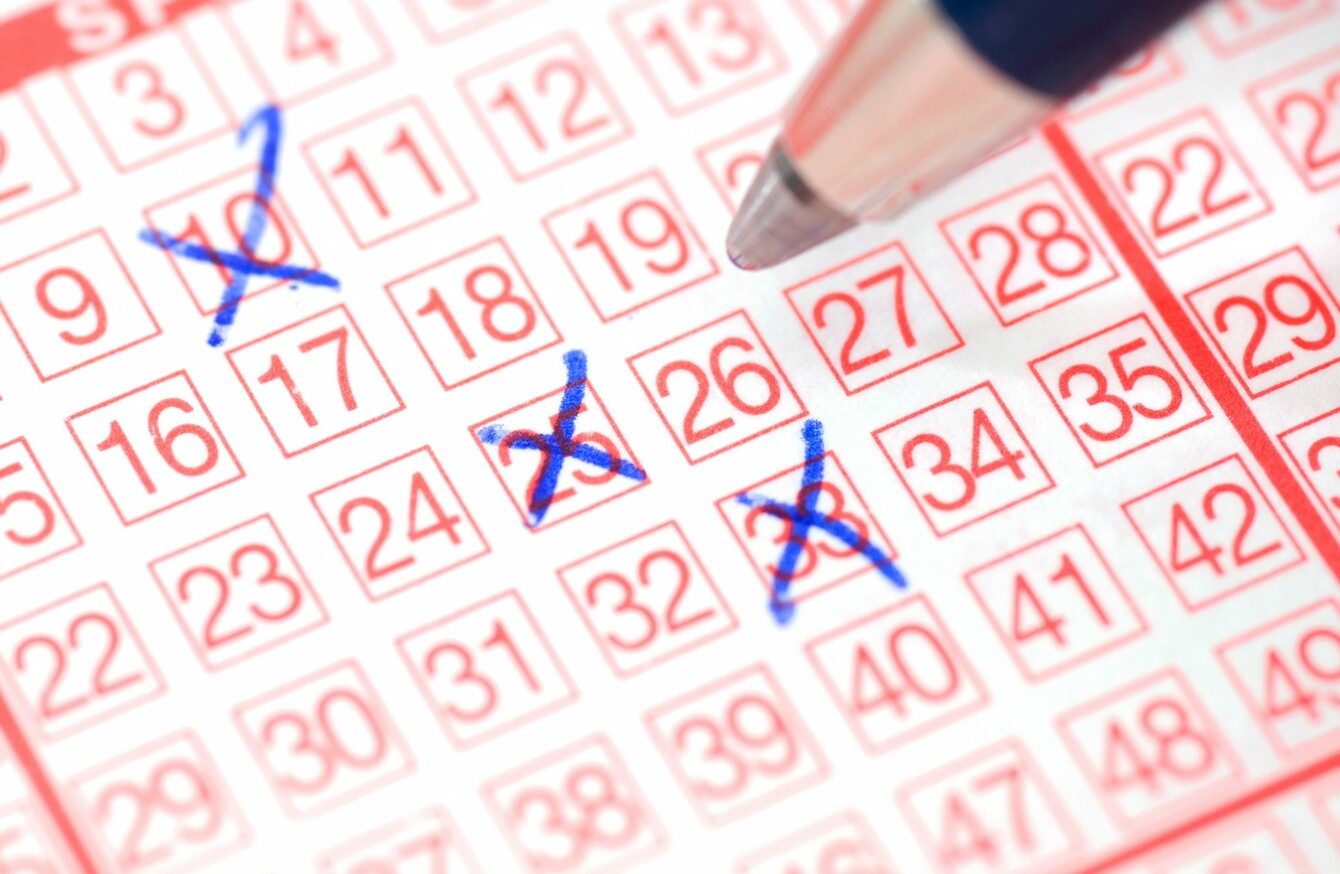 Image: Shutterstock/PeJo
Image: Shutterstock/PeJo
A WICKLOW COUPLE who threw a €250,000 winning Lotto ticket into the bin have now presented the 'tea-stained' ticket at the National Lottery HQ.
They recovered the ticket a number of days after the draw only after they had heard that one of the top prizes was won locally.
The winning ticket was sold at Roundwood Centra for the Lotto Plus 2 draw on Saturday 7 May.
Speaking today as they sipped champagne in the National Lottery's winners room , they said that they were so focused on checking the main jackpot that they didn't pay proper attention.
"I suppose we were so focused on the larger Lotto jackpot that we didn't check our tickets properly," one of the anonymous winners told the National Lottery.
It was the following Monday when I heard that a €250,000 winning ticket was sold in the town. I remember saying that I had hoped that it would be a local winner – little did I know it was us.
They said that they had a strange feeling that their ticket was worth another look so they fished it out of the bin to check the numbers for the other draws.
"We knew that we had a couple of numbers in one of the draws so there was a niggling doubt about the ticket," they said.
I got a print out of the results from the newsagent and when I got home, I emptied the bin in the kitchen and found the ticket under all the rubbish from the past two days. We could not believe our luck when the numbers matched up.