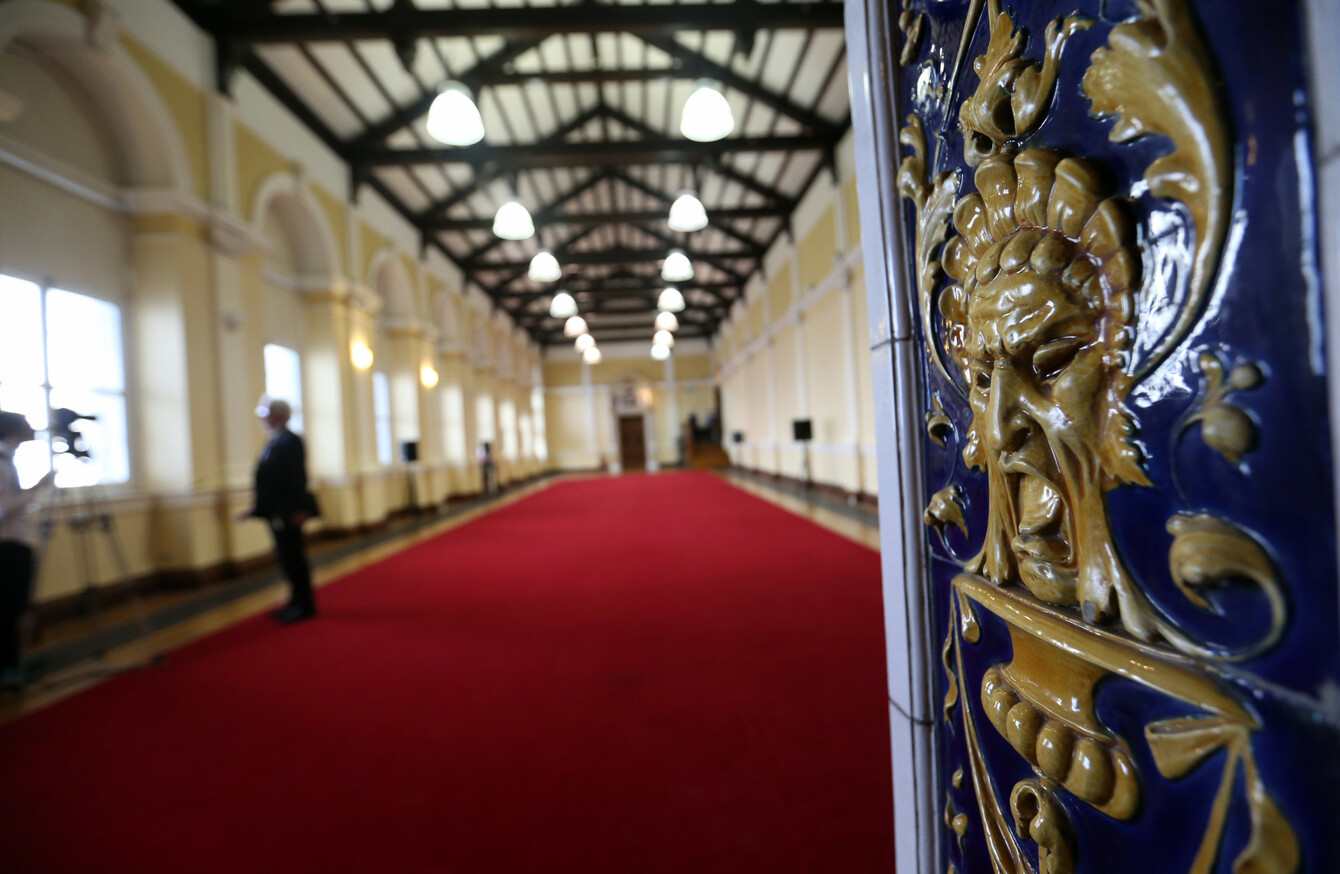 Image: Sam Boal via RollingNews.ie
Image: Sam Boal via RollingNews.ie
A SENIOR EMPLOYEE of the National Museum of Ireland who has been suspended for over a year following complaints of sexual harassment has brought fresh proceedings against his employer.
The action has been brought by Dr Andrew Halpin arising out of "new complaints", that date back several years, made against him.
He was suspended from his position as Assistant Keeper of Irish Antiquities following media reports in February 2017.
Dr Halpin, who claims his suspension is unwarranted and unlawful, was the subject of previous complaints of sexual harassment from female colleagues at the museum in 2016 and 2006.
He was informed he was being suspended to protect individuals at risk based on an alleged fear that due to the stress of adverse publicity there might be a repeat of conduct previously complained of.
Dr Halpin says the claims are false and in proceedings against the museum seeks various declarations from the High Court which if granted will allow him to return to work.
Those proceedings, which are pending before the courts, are being contested by the museum.
At the High Court today, Ms Justice Carmel Stewart heard that Dr Halpin, of Yellowmeadows Avenue, Clondalkin, Dublin has brought fresh proceedings against the National Museum, challenging his suspension.
His counsel Frank Callanan SC said his client also seeks an injunction restraining the museum from continuing with an investigation into new complaints against his client.
Counsel said fresh proceedings had been brought because the museum had changed the terms of the suspension.
Counsel said Dr Halpin was anxious to have the matter heard as soon as possible and was concerned that the investigation into the new complaints would proceed before the application has been heard by the court.
The investigation should be paused until the matter was determined, counsel said, but no undertaking to halt that process had been forthcoming.
Ray Ryan BL for the museum denied that his client had changed the terms of Dr Halpin's suspension.
Counsel said the museum also wanted the matter heard as soon as possible.
The judge, who adjourned the injunction application to a date later this month, urged the parties to discuss the issue of a stay on the investigation between themselves.
Comments have been closed for legal reasons