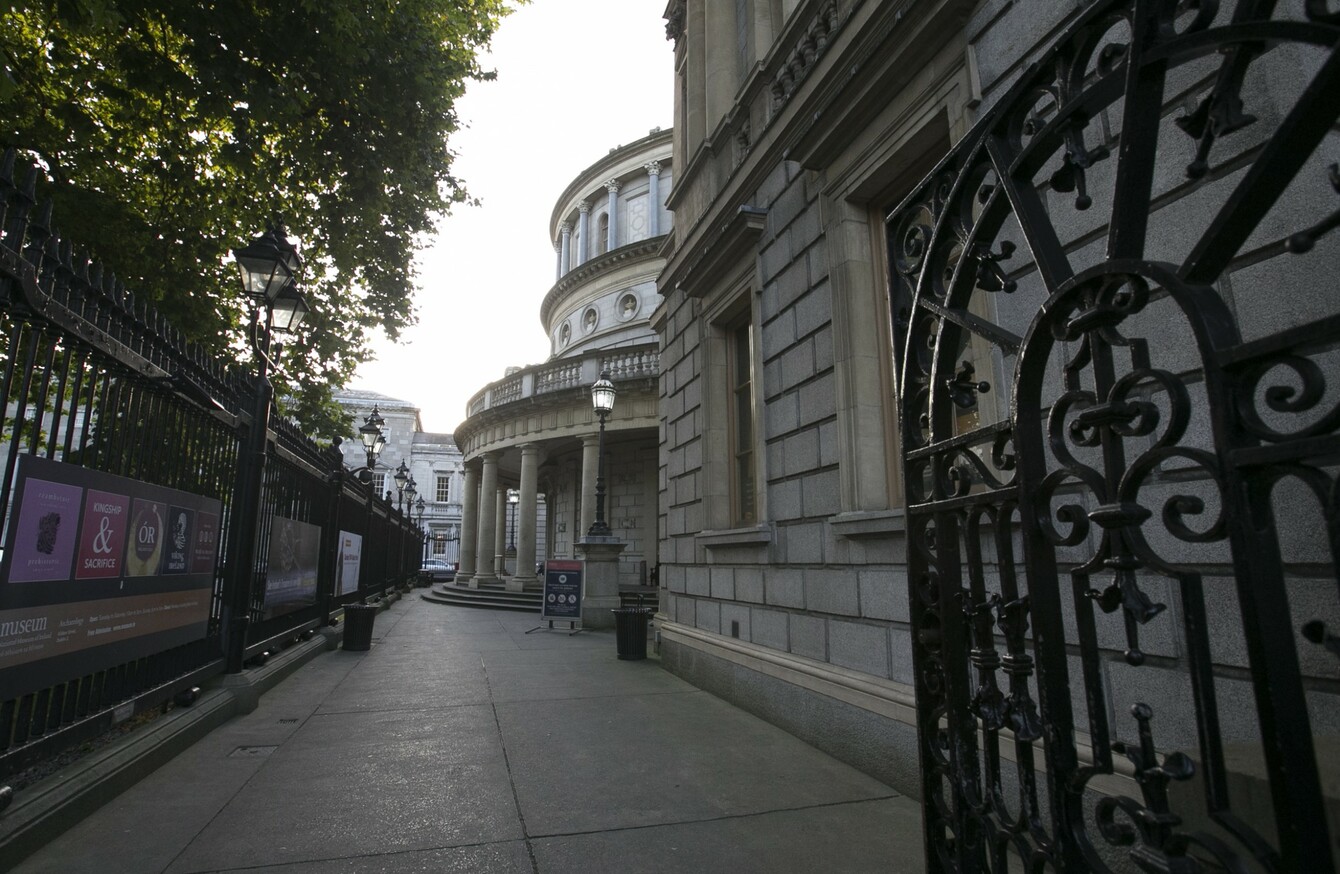 Image: Sam Boal
Image: Sam Boal
IRELAND'S NATIONAL TRUST An Taisce has lodged a second complaint over the Seanad's temporary relocation to the National Museum.
The trust said it was prompted to make the complaint to the Dublin planning department after the digging of a foundation-pit for a lift that is to be attached to the outside of the protected building.
The temporary relocation of the Seanad to the museum is expected to cost in the region of €1.5 million.
Vagrant senators
In the middle of October, An Taisce lodged a complaint about the development citing the building's protected status.
An Taisce said planned changes to certain rooms will result in the loss of amenities such as a Viking-themed audio-visual display. The museum said it has "no spare space for the temporary convenience of vagrant Senators".
Public Works Junior Minister Séan Canney's department, responding to a question by TD Tommy Broughan, said the department "has no function in the determination or management of the accommodation requirements of the Houses of the Oireachtas or of the National Museum of Ireland."
Dr Mark Clinton, of An Taisce's Monuments & Antiquities Committee, said: "Deputy Broughan has observed that there are ready-made alternatives available to the Senate within the grounds of the Oireachtas; for example, the LH2000 chamber or indeed the large Committee Room in Kildare House".
"Why should an accommodation issue in Leinster House become a problem for the National Museum? What have the Senators got to say for themselves? Their silence is deafening."