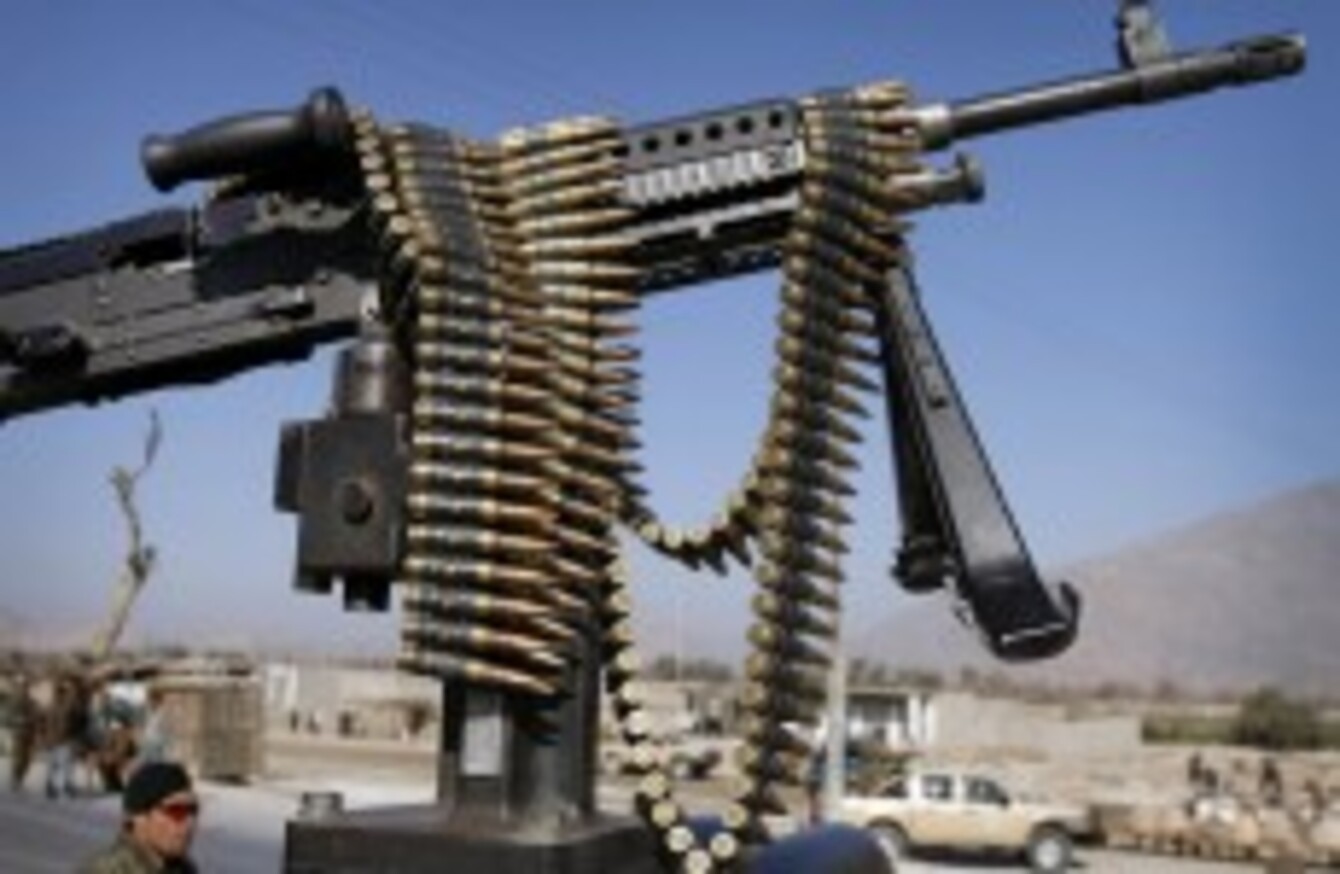 Image: Rahmat Gul/AP/Press Association Images
Image: Rahmat Gul/AP/Press Association Images
NATO LEADERS IS to endorse a plan to withdraw combat troops from Afghanistan by mid-2013, despite tension which has arisen over France's decision to pull troops out of the country early.
Approximately 130,000 international troops are currently in Afghanistan as part of the unpopular and expensive war in the country.
Leaders of the 28-nation alliance have planned to hand over combat mission to Afghan forces by mid-2013 and withdraw most foreign troops by the end of 2014.
However, French President Francois Hollande made an election pledge to withdraw French troops early – a move which has split Nato members somewhat, the Sydney Morning Herald reports.
Despite warning of "hard days ahead", US President Barack Obama said that France's decision would not affect Nato's mission in Afghanistan.
Obama is eager to show election-year leadership on the world stage, and he sought to straddle the line on the war before NATO's formal embrace Monday of a plan to put Afghan forces in control of security next summer and have NATO back them up.
Following a meeting Sunday with Afghan President Hamid Karzai, Obama said NATO's drawdown plans mean that by 2014, "the Afghan war as we understand it is over."
But he acknowledged enormous progress must be made for that vision to become a reality.
"We still have a lot of work to do, and there will be great challenges ahead," Obama said after his lengthy talks with Karzai. "The loss of life continues in Afghanistan."
Obama's words were echoed by other top US officials, who sternly warned that American forces and their allies should still expect to be engaged in battle even after Afghans take the lead.
"After this milestone in 2013 there still will be combat capability, combat authority and an expectation there will be combat," said retired Lt. Gen. Douglas Lute, the top White House national security council official in charge of the war.
Additional reporting by the AP