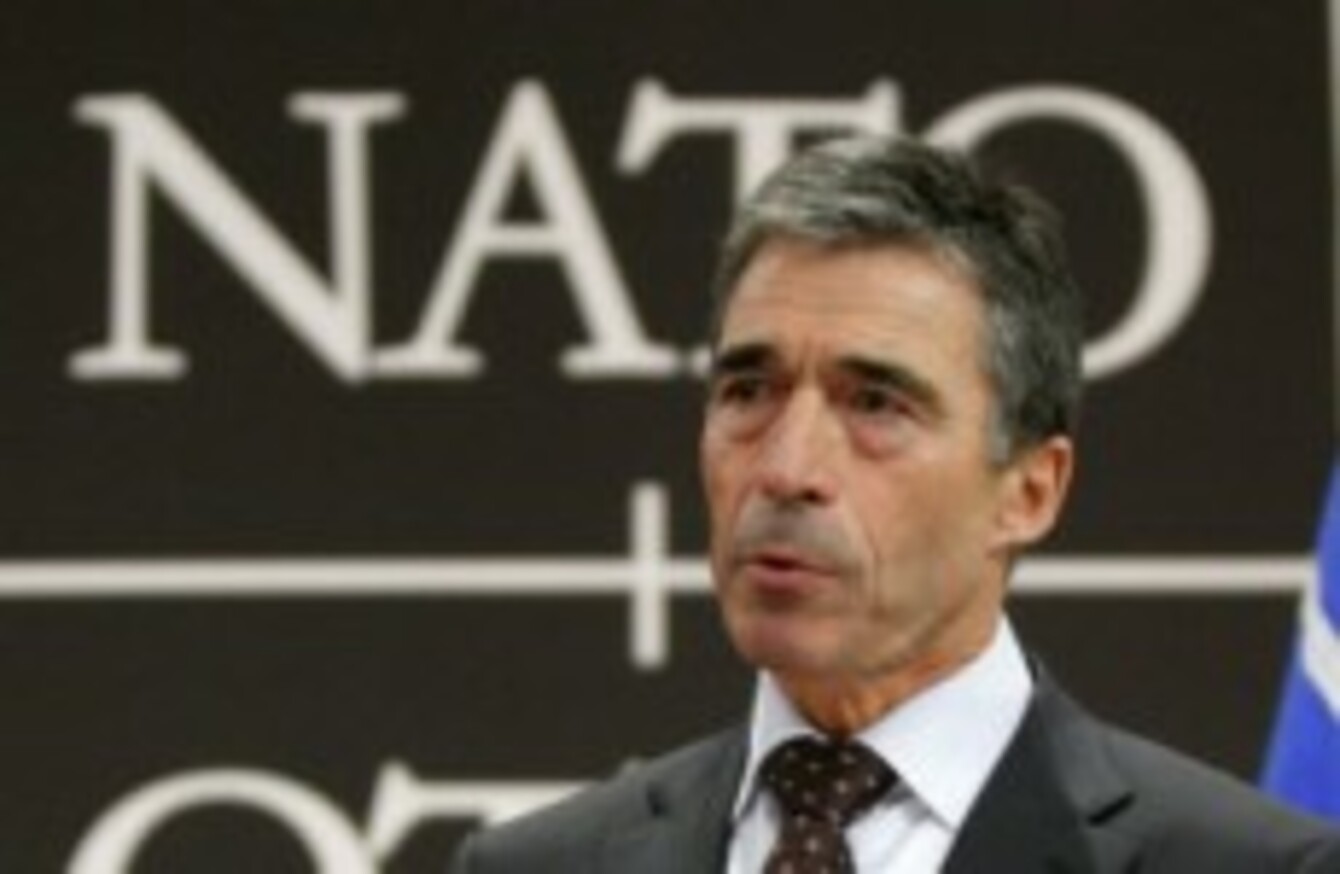 Anders Fogh Rasmussen
Image: Virginia Mayo/AP/Press Association Images
Anders Fogh Rasmussen
Image: Virginia Mayo/AP/Press Association Images
MILITARY ORGANISATION NATO has said its military operations in Libya are "very close" to completion.
The group will take a formal decision next week, said Secretary General Anders Fogh Rasmussen in a statement last night.
The move comes after the death of Colonel Muammar Gaddafi and the imminent announcement of the country's liberation.
Following a meeting yesterday about the so-called Operation Unified Protector, Rasmussen said, "We agreed that NATO will wind down the operation, during which period – until October 31 – NATO would monitor the situation and retain the capacity to respond to threats to civilians if needed."
He added that he is "very proud" of what had been achieved in Libya.
"Our military forces prevented a massacre and saved countless lives. We created the conditions for the people of Libya to determine their own future. Their courage and determination in the cause of freedom is an inspiration to the world."
NATO launched the operation as part of a UN mandate to protect civilians.
Rasmussen added:
We did what we said we would do. Now is the time for the Libyan people to take their destiny fully into their own hands. To build a new inclusive Libya, based on democracy and reconciliation, human rights and the rule of law.