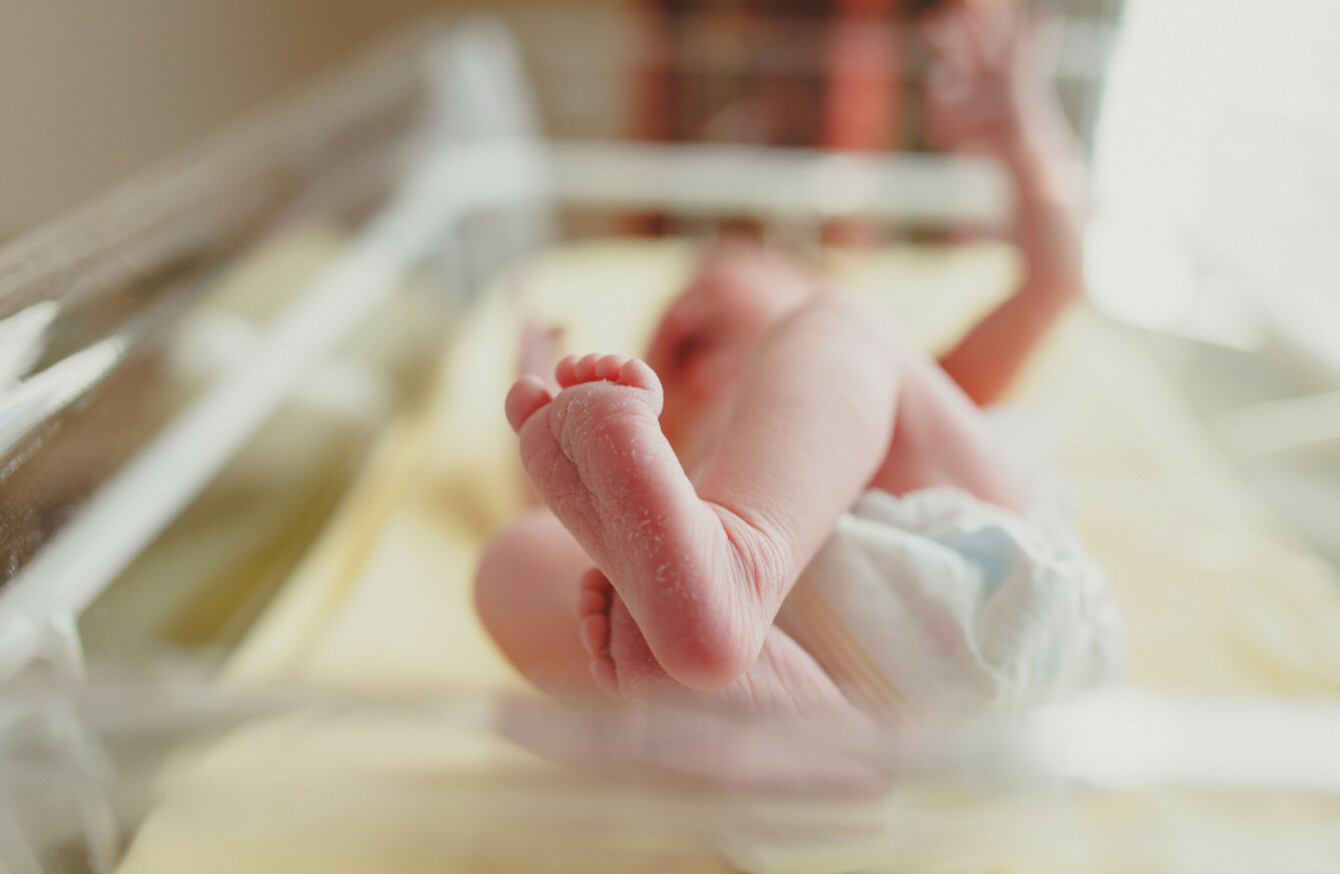 Image: Shutterstock/Oxanakhov
Image: Shutterstock/Oxanakhov
MY INTENTION WITH my first child was to have what most of the baby books referred to as a "natural birth". That'd be a vaginal birth with no intervention, or to use the correct medical term, a "physiological birth."
I figured that was the ideal scenario, right? Given it was my first, and taking my latent tocophobia (a fear of childbirth) into account, the chosen venue was the local maternity hospital rather than at home – but I felt I was ticking all the boxes.
While I was pregnant, hypnobirthing CDs were listened to daily. Active birthing workshops attended, books read, almond oil massaged into inconvenient places.
I felt ready. But then, the firstborn didn't want to leave.
No amount of exercise ball-bouncing, positive thinking, curries, waddling, raspberry leaf tea, or pineapple chunks instigated anything. So, two weeks after her due date, she was served her eviction notice in Holles Street.
Last minute changes
To be honest, nothing felt "natural" about how my first daughter made her entrance in the end.
Details regarding the induction, the contractions, the epidural, and the oxytocin are a story for another day. Let's fast forward to the baby's heartbeat disappearing off the monitor. She wasn't a fan of oxytocin, apparently.
Within minutes, a team of medics descended and ascertained that I was to go under general anaesthetic for an emergency C-section.
It may have been all the drugs mixed with the unending contractions, but I inititally felt OK about the change in plans. She needed to come out, and at that moment her wellbeing was the only thing that mattered.
I felt empty
What I wasn't prepared for was the emptiness that followed. The desolation I felt upon waking in recovery to the smiling nurses. They were thrilled for me, our baby was alive and well. Elation eluded me, however. Instead, there was a deep sorrow. Words can't and will never do it justice.
According to the HSE maternity service figures, the number of first-time mums requiring induction in the National Maternity Hospital in May of this year came in at 28%, with the number of first-time mums requiring a section clocking in at 30.3%.
I certainly wasn't alone in having a birthing plan that got flipped on its head at the last second, but still I sensed deep down that I had missed some crucial part of the birthing experience.
The first time I saw my daughter was on my husband's phone. He'd taken a little video of her in an incubator in the ICU where she was being monitored. We met six hours later. I remember looking at her thinking "Well, you could be anyone's, really."
Thankfully, considering my mental state at the time, Lara was an exceptionally easy going baby. This helped the tenuous bond to grow.
Round two
Some years later, learning we were to have another baby was a mixed bag of emotion. No matter how hard I tried to be positive, there was only dread. The thought of navigating labour again was unthinkable. The fact everyone seemed to expect me to go again "naturally" was inconceivable.
During a visit with my doctor at Holles St about, we spoke about my fears. Was there any guarantee I would have a "natural" childbirth on my second? No, there wasn't. Was there any guarantee I wouldn't be induced again? No, there wasn't.
The only way to ensure I could have some element of control over how this birth panned out would be to schedule a C-section ahead of time. I decided to do so, and miraculously, from then on, I started to enjoy being pregnant for the very first time.
The average age of Irish mums has risen incrementally in the last decade – it's now 32.5 based on 2015 figures, compared to 30.8 in 2004.
There's no "ideal"
Motherhood is changing, and there's no one-size-fits-all scenario anymore. Every individual is unique. So why can't every birth experience be different? No two people are exactly the same, so to assume that a "natural birth" is going to suit everyone is short-sighted.
Other mums I have spoken to who went through similar situations with last-minute C-sections have spoken of the guilt they felt at not being "there" for the birth.
Like me, one mum in particular initially struggled with the thought of scheduling another C-section for her second birth. Despite her doctor telling her it was the recommended option, the pressure of a physiological birth was still there in her mind. The "ideal" birth. When really the "ideal" is just to get the baby out safely with minimum distress to both baby and mother.
I may not have been awake for our daughter's arrival. We may have missed her first breath, her first cry, and the first time she opened her eyes, but she got here safely in the end.
No matter what your situation might be, always hope for the best and expect the unexpected. The birth experience – or lack thereof – is simply part of a process. It's the end result that counts.
Want to win a two-night family getaway with a day out at Dublin Zoo or Tayto Park? Enter here!