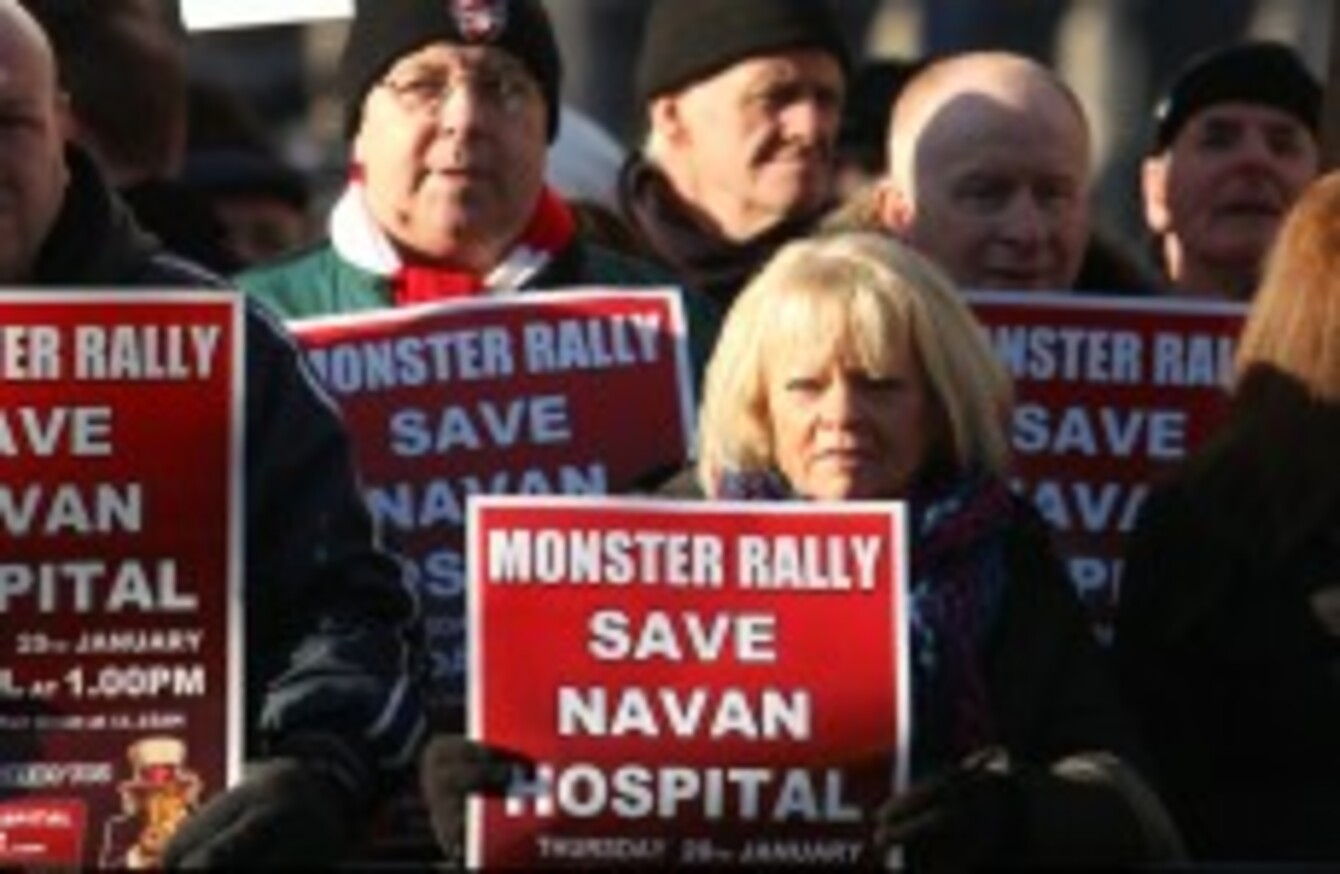 Protesters from the Save Navan Hospital Campaign pictured at the Dáil in January 2011
Image: Photocall Ireland
Protesters from the Save Navan Hospital Campaign pictured at the Dáil in January 2011
Image: Photocall Ireland
IT'S EMERGED THAT 24 hour emergency services at Our Lady's Hospital in Navan may cease in August.
Staff were reportedly told this morning that the emergency department is to close at night, and that there will be curtailment of the elective orthapaedic service.
Chairman of the Save Navan Hospital Campaign and Sinn Féin TD for Meath West Peadar Tóibín has said that the reduction in services would be a "devastating blow" to health services in the county.
He said that it had been promised that the transfer of emergency services would only happen when a new regional hospital was built, but that this has not happened.
In 2010 it was announced that all acute and emergency surgery was the cease at Our Lady's in Navan.
Tóibín today said:
There is no doubt in my mind that the about face decision to close overnight A&E has been determined by the Minister's recent pronouncement that he would not tolerate budget over runs. The health of the patients was not the determining factor here.