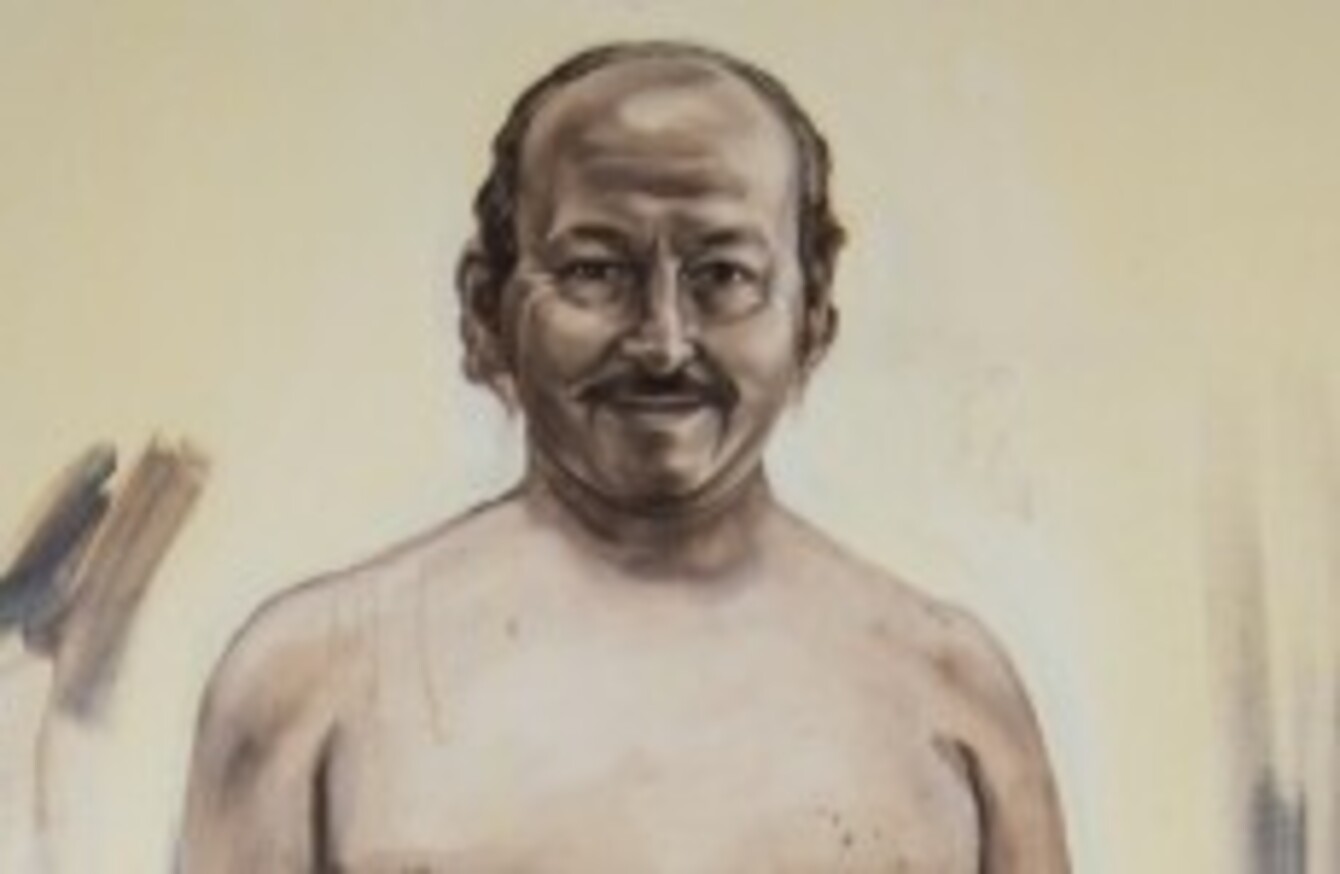 Image: Shane Berkery
Image: Shane Berkery
A NUDE PAINTING of college director Professor Declan McGonagle has been withdrawn from an end of term exhibition at The National College of Art and Design (NCAD).
The painting by student Shane Berkery is part of a two piece set. The other painting is a nude of himself.
The Killiney student told TheJournal.ie that the paintings were a protest at how the college is being run.
"It's a light-hearted protest, I wanted to show how I felt.
"My four years in college have been great, the tutors are great and really engaged but I feel our degree now is a bit devalued.
More people are getting in, there's overcrowding, the course has been cut by a year and the reputation of the college is going down. It's not what it used to be.
Censorship 
The college has rejected claims of censorship since the paintings were taken down.
A meeting took place on Monday with the student, the President of the Students' Union, and representatives of NCAD management, NCAD states:
"At this meeting, the student was advised about both the appropriateness of showing these works in the College, and the responsibilities that come with making these works public.
It was made clear to the student on a number of occasions that the decision on whether or not the paintings should remain in the exhibition lay with him.
"In light of the Dignity and Respect Policy in place at NCAD, the student subsequently decided to take down the paintings."
Berkery said, "I was a bit disappointed that I was pressured into making a decision in my own degree show. It's ridiculous from my point of view.
"I had the director naked and myself naked so I'm doing the same to both of us and I'm also open to any ridicule that may come from it.
For me it wasn't meant to be a big deal at all.
In a statement the college said, "NCAD seeks to support freedom of expression and intellectual enquiry for all members of the College community, and to ensure this freedom is exercised in a way that does not interfere with the rights of others or breach the laws of the State.
"The legal advice received by NCAD about the current situation is that the College has the right to request that any work of art that breaches the Dignity and Respect Policy be taken down.
"It has chosen not to exercise this right on this occasion, and has left the decision of whether or not to exhibit the work with the student."
The final year student said the two piece set is on sale for €800. The pieces are named, 'Nude dude 1′ and 'Nude dude 2′.