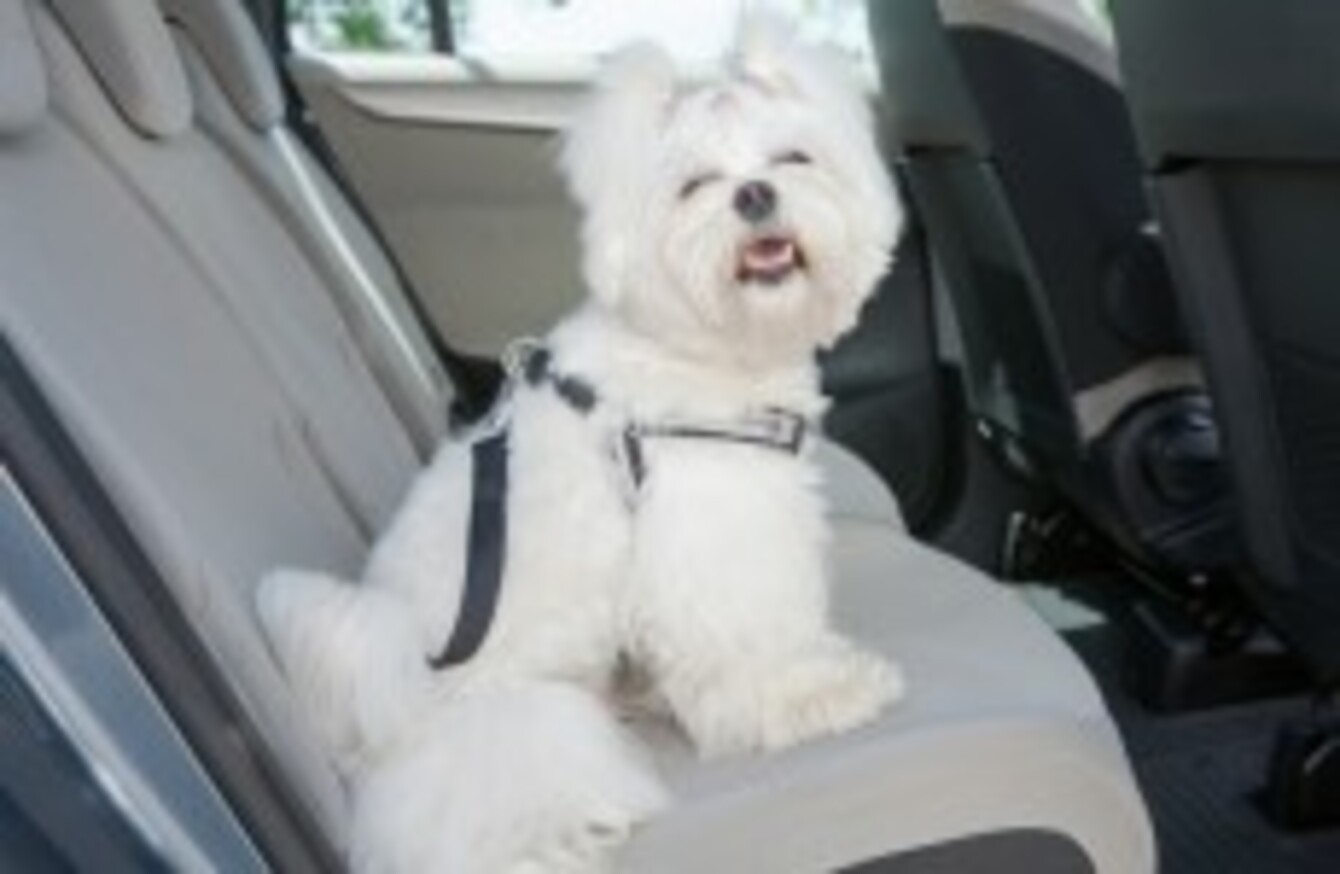 Not the offending dog - as far as we know.
Image: Shutterstock/Monika Wisniewska
Not the offending dog - as far as we know.
Image: Shutterstock/Monika Wisniewska
A TD HAS claimed that a National Car Test (NCT) inspector failed to test a car because there were dog hairs in it.
Sinn Féin's Dessie Ellis made the claim during a discussion about the NCT in the Dáil earlier today.
Ellis asked Transport Minister Paschal Donohoe "his plans to investigate the efficiency and effectiveness of the current national car test system and the operation of that system given the high failure rates, the long waiting lists for motorists to have their cars tested, and the regular need for retesting of cars over minor issues".
The Dublin North West TD said he has been made aware of a case where a tester refused to test a car "because it contains dog hairs and a damaged bulb, which can be replaced fairly quickly".
"Some of the retesting is over the top," he added.
A test costs €55 and a retest costs €28.
"Sometimes one gets the impression that on occasion cars are failed and owners are forced to come back for revenue reasons. I am not saying that this always happens.
"I would consider a bulb that is not working to be a serious matter but a person can go from A to B on the way to a test centre and something can happen to cause a bulb not to work. I do not see why the charge should be so high and this is an area where people are being penalised," Ellis noted.
I dealt with a case where a tester would not entertain the car because there were a few dog hairs in it. This is a bit much and needs to be looked at.
"I know we are dealing with a private company and Applus+ has a contract with the RSA but it is a pity that much of this money is not going back into road safety, which is where it should be going.
"I have concerns about this process, including the speeding up of the test, which the company says is an efficiency measure but could lead to further health and safety issues."
Appeals
Donohoe said he cannot comment on individual cases but "would hope that the inspectors would inspect cars in nearly all circumstances given the importance of doing so from a road safety point of view".
He noted there is an independent appeals board operated by the AA, which is independent of his department and the RSA, to which his people's concerns in regard to their treatment can be addressed.
Donohoe said that the contract the Road Safety Authority has in place with Applus+ to carry out the NCT "requires that specific standards in a number of areas be met, including customer waiting times, customer satisfaction and test integrity".
I understand this contract sets out specific penalties for not meeting performance requirements which the RSA continually monitors. Both the testing system and vehicle inspectors are subject to a stringent audit system.
"All test centres frequently receive unannounced visits and vehicle inspectors are observed undertaking tests and check tests, which involve vehicles just tested being immediately re-inspected. Theseshow that over 99% of tests are correctly assessed," the minister said.
He stated that the average waiting time for a full test during October was 9.25 days and retests requiring the use of test equipment are facilitated within three days and visual retests are available without appointment. The minister added that there is currently no backlog at NCT centres.
A number of new test centres are due to come into operation in the first half of 2016. A total of 588 vehicle inspectors are employed and a further 26 will be available at the start of next year, the highest total number in the history of the NCT.
A spokesperson for the RSA told TheJournal.ie: "If Deputy Ellis has any issues in relation to the integrity of the test he should contact the RSA directly with his concerns."