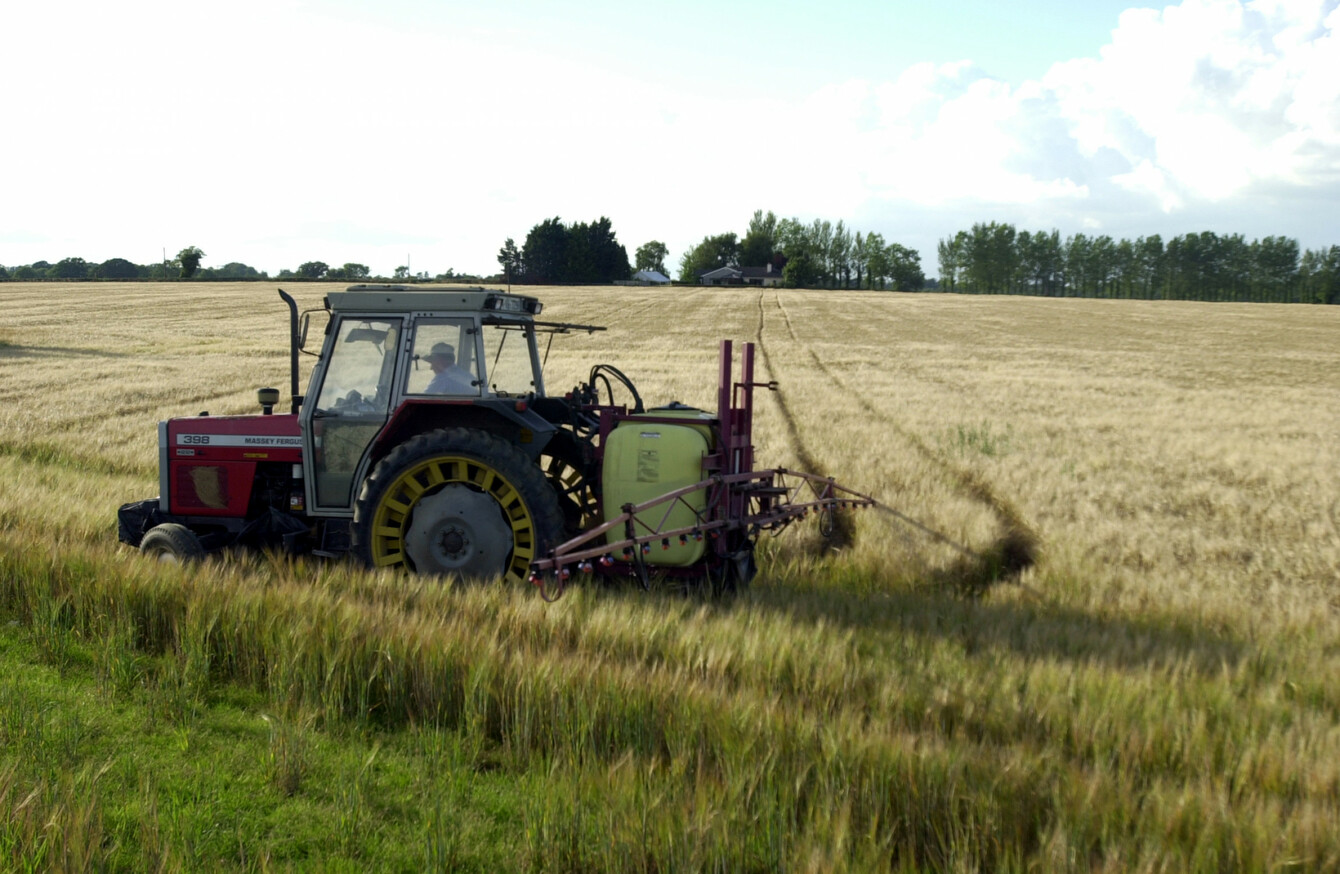 File photo of a tractor.
Image: Eamonn Farrell/Photocall Ireland
File photo of a tractor.
Image: Eamonn Farrell/Photocall Ireland
FARMERS HAVE CRITICISED new measures coming into force next year that will require certain types of tractors to take compulsory roadworthiness testing.
Under new regulations being brought in by the Department of Transport, certain tractors will have to undergo the roadworthiness testing from May of next year, akin to the NCT for cars.
Tractors that are capable by design of going faster than 40 km/h that are being used for commercial road haulage purposes at distance exceeding 25 km from the operator's base will have to take this test.
The Irish Farmers Association (IFA) have strongly objected to the new regulations being introduced, saying that they would duplicate the safety laws being imposed on farmers.
IFA National Grain Committee Chairman Liam Dunne said that the proposals ignored existing regulations that were already in place around tractors
He said that under the Safety, Health and Welfare at Work Act 2005, farmers had to ensure that brakes, handbrake, mirrors, lights, indicators, wipers and hitches are all in working order.
The IFA said that a lack of understanding of the Department of Transport was illustrated by the fact that it defined the 25 km distance from base as "commercial haulage".
"Many farms in this country are divided into several parcels, with outfarms some distance away common place," said Dunne.
"The simple fact is that the majority of farmers are not involved in commercial haulage and are not getting paid for transporting their livestock to marts and factories.
The number of factories processing sheep, for example, continues to fall. Once farmers are compliant with the 2005 Act, this should not be duplicated by the Department of Transport.
Independent TD Mattie McGrath said that the regulations demonstrated a "complete detachment from farming and agricultural reality".
"We need to have an immediate moratorium on this daft decision and a full review put in place to assess its impact," said.
In response to queries from TheJournal.ie, a spokesperson for the Road Safety Authority said that the tractors to be affected by the regulations represented a very small subset of the national fleet.
"The requirement to introduce compulsory testing for such tractors is on foot of an EU Directive that Ireland must implement," the spokesperson said.
"The regulations introducing the measure have already been signed by the Minister for Transport… However the measure does not come into effect until May 2018
It is important to re-iterate that this measure is not aimed at farmers. This is only aimed at those who are using fast tractors to conduct commercial haulage business in competition with legitimate commercial haulage business.
TheJournal.ie has also contacted the Department of Transport for comment but no response was received at the time of publication.