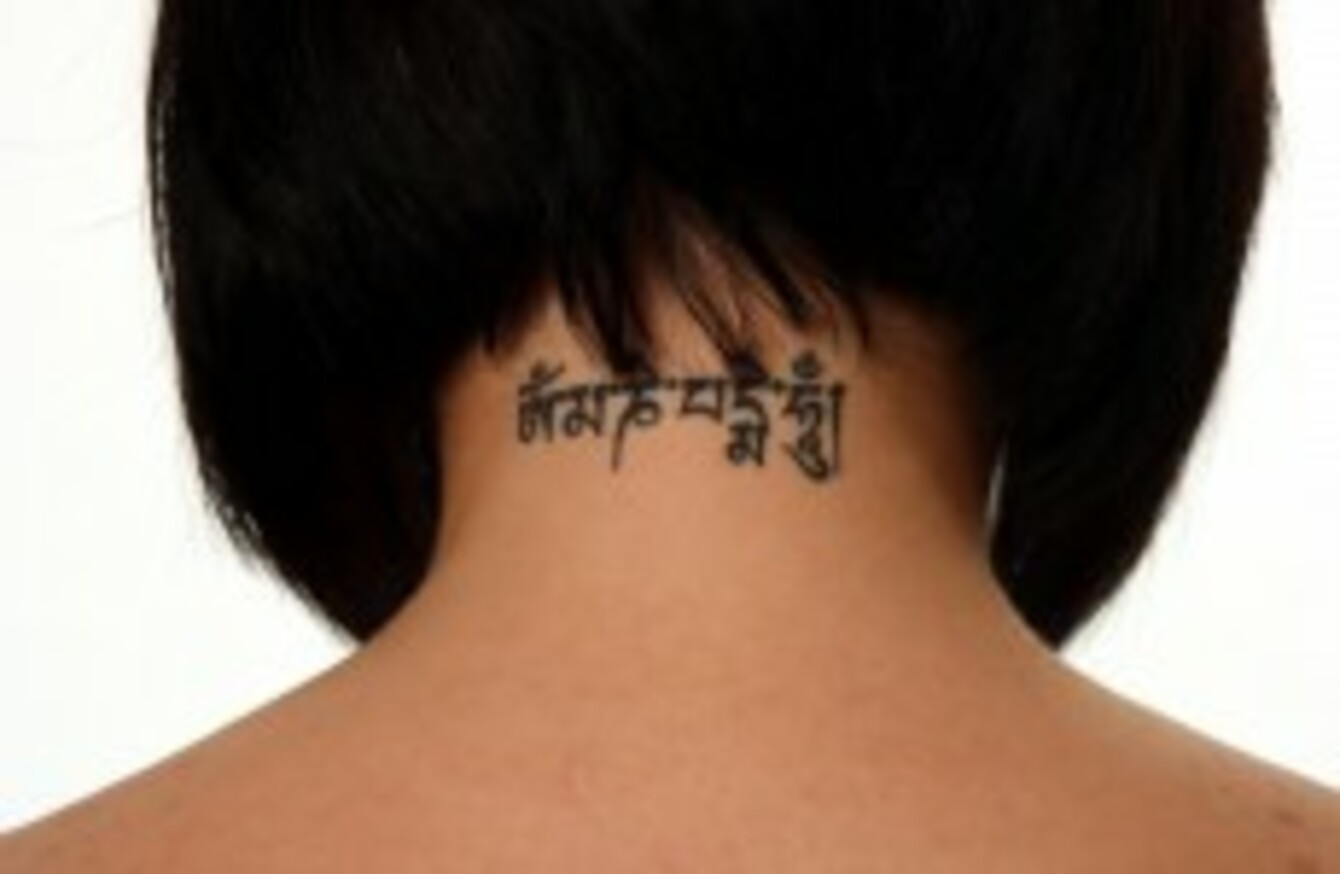 THE DEFENCE FORCES has no plans to change a  rule that bars people with a neck tattoo from joining the army, navy or air corps.
Speaking in the Dáil yesterday, Minister for Defence Alan Shatter said that the relevant admission rule stated that "Tattooing above the collar of the shirt is prohibited".
This rule was in place for ceremonial reasons he said:
The purpose of this requirement is to prevent the induction of personnel who subsequently could not be deployed on ceremonial duties which form part of the functions of military personnel. In particular, I am advised that the reverse arms drill movement requires the tilting of the head forward and downwards on completion of the drill movement, which exposes more of the neck than is normally the case.
The minister explained that the decision on the tattoo is made during the physical testing stage of application and that the applicant then has 72 hours if they wish to lodge an appeal.
"There are no plans to review the admissibility criteria on the visibility of tattoos, " he added.
Shatter was asked about the tattoo issue by Mick Wallace TD who rose it in the context of a new recruitment campaign announced by the the Defence Forces who plan to take on 900 personnel this year.
As well as asking about the appeals process that is in place, Wallace asked Shatter specifically about about one of his Wexford constituents whose application Wallace says was unfairly blocked because of a tattoo:
I am referring specifically to the case of Lee Walker from Wexford town. Originally, he passed the test in Cork but did not make the final list at the time. When he went for the test last year he passed the interview, fitness test and medical test but on the second occasion it was deemed his tattoo was too high, even though he showed me pictures in a still position and with his head tilted forward where the tattoo was not visible
Shatter said that he would look into the specific case but also added that the rule regarding neck tattoos has international precedent.
"I understand our Defence Forces are not in any way unique in this area. A number of armies, including the British, Australian and US armies, have a similar rule," he said.