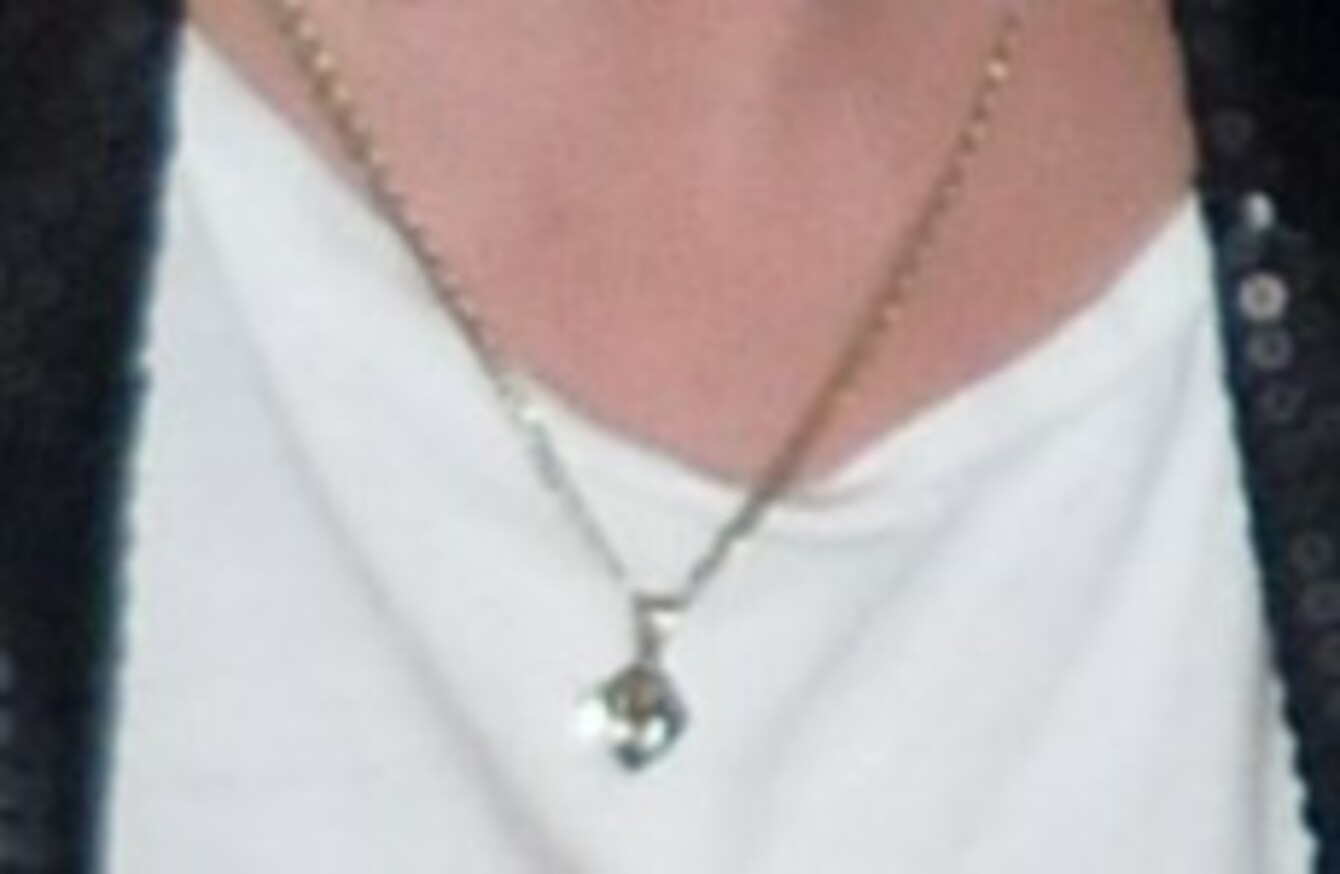 A WOMAN IS looking for help in finding a chain necklace that was given to her after her father died.
Eimear Naughton lost the chain somewhere in Dublin on Friday.
She says the chain has a huge sentimental value to her as it was given to her by her mother when she was 13 years old just after her father died.
Father's death
"I have worn it more or less every day since, I'm now 28. The chain is gold with an 'M' initial on it. The M is for Michael, my fathers name."
While she says that she knows it is just an object and won't ever replace the memories she has with her father, she said that wearing it every day made her feel like her dad was with her.
She said she felt "he got to live my life with me and watch me grow up and experience all the things I've experienced. I felt that through life I've always had someone helping me make decisions and steer me in the right direction to make me who I am today. I had visions of wearing this as my something borrowed on my wedding day and can't believe I could have lost it".
Naughton has tirelessly been searching for the lost necklace all weekend.
Lost 
"It makes it more devastating to think that I lost it on a regular Friday considering it has survived many the escapade".
Re-tracing her steps that day, Naughton said she has called into every shop she was in on Friday.
I am living in Stoneybatter and left the house with the chain on, I walked to work on Georges Street through Smithfield, onto the quays and up by Dublin castle.
She said she is 99% sure she was not wearing it before her run but she can't be certain.
I have gone to every single shop I was in and checked CCTV to see if I could pin point the time I might have lost it but unfortunately the images are too grainy to see clearly. I have sent an email out at work and called to and rang every Garda station.
I am absolutely devastated at the thought of not having this irreplaceable chain to see me through what life has to offer next. I'm hoping someone might have come across it and will help free me from a life of staring at the ground looking for shiny objects.
If you have any information about the whereabouts of the necklace please contact the gardaí.