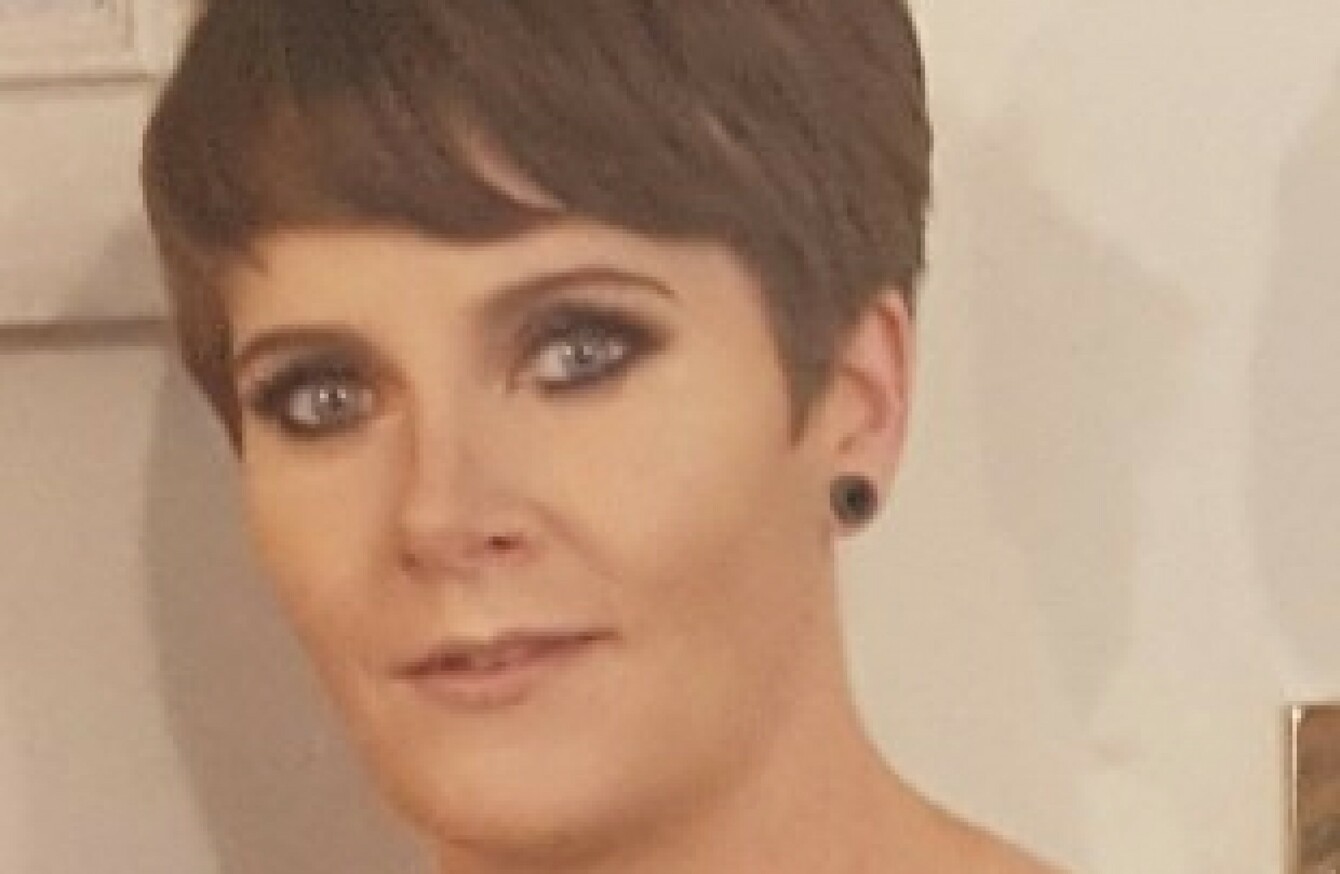 Donna Fox died in a cycling accident in Dublin earlier this month.
Donna Fox died in a cycling accident in Dublin earlier this month.
THE BROTHER OF a woman killed in a collision in Dubin's north inner city paid tribute to his sister today at the Rally for Action on Cycling.
Donna Fox, 30, died after she was hit by a truck on Seville Place earlier this month.
Today, a group of cyclists made their way to Dame Street in Dublin to the Department of Transport Offices on Leeson Lane.
The group is calling for a 1% increase on transport funding for walking and cycling, to bring it to 10%.
Neil Fox told TheJournal.ie that today was an opportunity to thank the cyclist community in person for their support.
As a family we realise they have been deeply shocked and moved themselves.
Speaking at today's rally, he said:
What happens when a cyclist dies in such a way is indescribable. Right now as a family we are still in a state of shock. Anne Marie, Daddy, Leanne, Callum and I have suffered a loss so great.
Donna and I spent our last day together this day three weeks ago and were due to meet on her lunch break two weeks ago today, but Donna wasn't here then.
An accident happens in an instant, but the effects take years if ever to come to terms with. We are just at the very starting line of this awful challenge.
During the demonstration, a chorus of bike bells rang out.
Fox went on to say that cycling should be encouraged.
He said people should not be governed by fear, but added that "the very best possible safety measures" need to be put in place, especially in busy city areas.
Donna loved to cycle and just like her horse riding I imagine it gave her a sense of freedom.
Let us hope and pray that Minister Shane Ross and others in government work with you all to create the best possible safety measures to keep those of us who walk and cycle about our daily lives in this city, as safe as possible.
Speaking at the lunchtime protest today, Green Party Councillor Ciarán Cuffe said cycling and walking receive less than 1% of transport funding.
"We must invest in decent cycle lanes, footpaths, near our schools, in our towns and cities, and where people live. At least €100m per years must be spent on providing for the needs of vulnerable cyclists and pedestrians."
Another protest is planned outside the Department of Transport on Monday 3 October at 5.30pm.